RMS Update Puts Hurricane Ida Losses at $31 Billion to $44 Billion
September 20, 2021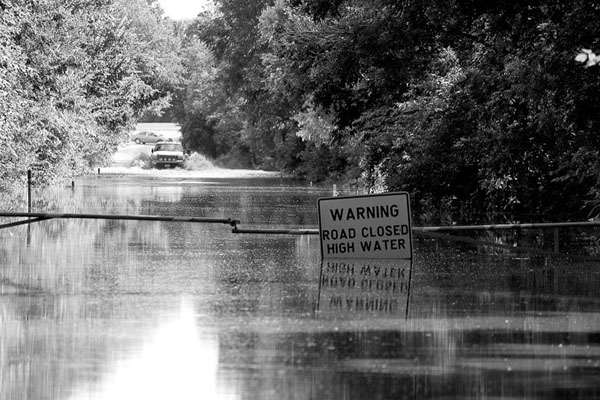 Catastrophe risk modeling firm RMS has updated its estimate of total onshore and offshore US insured losses resulting from Hurricane Ida at between $31 billion and $44 billion.
The latest estimate builds on an earlier industry loss estimate of $25 billion to $35 billion for the Gulf of Mexico region. The new estimate includes inland flooding impacts in the Ohio Valley, Mid-Atlantic, and Northeast US regions. RMS estimated $6 billion to $9 billion in insured losses from precipitation-induced flooding in the Atlantic states as a result of the event.
The majority of the insured flood losses in the Ohio Valley, Mid-Atlantic, and Northeast US regions—between $4.5 billion and $7.0 billion—will be to the private market, with an additional $1.5 billion to $2.0 billion to the National Flood Insurance Program, RMS said.
The overall industry loss estimate for Hurricane Ida includes wind and storm surge losses in the Gulf of Mexico as well as the impacts from precipitation-induced inland flooding in the Gulf Coast states (Alabama, Florida, Louisiana, and Mississippi) and the Ohio Valley, Mid-Atlantic, and Northeast regions, RMS said. RMS estimates insured losses to offshore platforms, rigs, and pipelines in the Gulf of Mexico from wind and wave damages to be between $0.7 billion and $1.5 billion.
"Ida will be remembered as a wind and storm surge event in the Gulf of Mexico, and a flood event in the Mid-Atlantic and Northeast US. The storm's remnants brought historic amounts of rainfall over just a few hours to some of the most exposure-dense areas in that part of the country," Jeff Waters, senior product manager, RMS North Atlantic hurricane models, said in a statement.
Mr. Waters noted that many locations from Philadelphia to New York City experienced rainfall totals over a 6-hour period that exceeded 100-year levels. That amount of rainfall was beyond building design standards and caused widespread flooding, he said. Saturated conditions in the region due to heavy rainfall from Tropical Storm Henri a few weeks earlier exacerbated the extent and severity of flooding associated with Ida, Mr. Waters said.
Hurricane Ida made landfall near Port Fourchon, Louisiana, on August 29 as a Category 4 hurricane with sustained winds of more than 150 miles per hour, according to the National Hurricane Center. As it moved toward the Tennessee River Valley, it weakened, becoming a post-tropical cyclone before hitting the Mid-Atlantic and Northeast US regions with torrential rain and flash flooding.
Hurricane Ida was the ninth named storm of the 2021 North Atlantic hurricane season, the fourth hurricane, and the fifth named storm to make landfall in the US this season.
September 20, 2021