2020 Saw Dramatic Increase in Global Natural Disaster Losses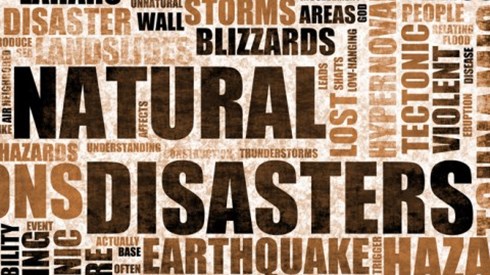 January 13, 2021 |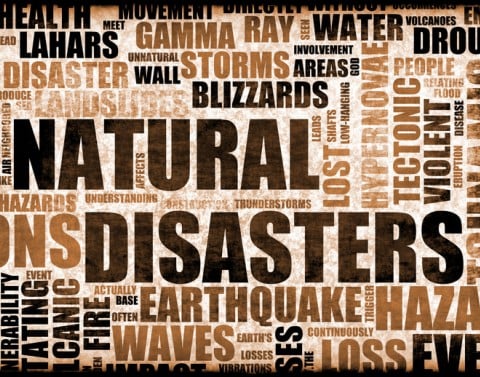 Global natural disaster losses increased in 2020 from their 2019 level, a trend likely to continue in coming years, according to reinsurers and others tracking the world's natural catastrophes.
In a recent report, Munich Re pegged global losses from natural disasters in 2020 at $210 billion, of which $82 billion was insured. Both the overall losses and the insured portion were significantly higher than in 2019, which saw $166 billion in global natural disaster losses, of which $57 billion was insured.
The year's natural disasters also claimed 8,200 lives, according to Munich Re.
The portion of those losses arising from disasters in the United States was particularly high, according to Munich Re: $95 billion in total losses, of which $67 billion was insured. During the prior year, the United States experienced $51 billion in natural disaster losses, of which $26 billion was insured.
Of the 10 costliest natural disasters in 2020, 6 occurred in the United States, Munich Re reported. The most destructive was August's Hurricane Laura, a Category 4 storm that caused $13 billion in losses, of which $10 billion was insured.
Munich Re noted that the uninsured portion of 2020's natural disaster losses was approximately 60 percent. "Once again, it was notable that only a small portion of losses was insured in the growing economies in Asia," the Munich Re report said.
The reinsurer noted that 2020's costliest natural disaster was severe flooding in China during summer monsoon rains. But, while the flood losses totaled approximately $17 billion, only about 2 percent of that amount was insured.
"Insurance solutions either from the private sector or in the form of public-private partnerships could help to improve resilience, in other words the ability to return to normal life as quickly as possible," Munich Re said.
Others have offered similar takes on 2020's natural disaster activity. The Swiss Re Institute recently reported that 2020 saw $76 billion in insured natural disaster losses worldwide, a 40 percent increase from 2019. Many of those losses resulted from "secondary peril" events such as severe convective storms (thunderstorms with tornados, floods, and hail) and wildfires in the United States.
In its own summary, the US National Oceanic and Atmospheric Administration (NOAA) noted that the United States experienced a record 22 billion-dollar disasters in 2020. Damages from the 22 events totaled $95 billion, NOAA said, and included 7 billion-dollar tropical cyclones, the 3 largest wildfires in Colorado history, and 5 of the 6 largest wildfires in California history.
All three organizations cited the impact of climate change in the increasing frequency and severity of natural disasters.
"Natural catastrophe losses in 2020 were significantly higher than in the previous year," Torsten Jeworrek, member of the board of management at Munich Re, said in his company's report. "Record numbers for many relevant hazards are a cause for concern, whether we are talking about the severe hurricane season, major wildfires, or the series of thunderstorms in the US. Climate change will play an increasing role in all of these hazards."
Elsewhere in the Munich Re report, Ernst Rauch, chief climate and geo scientist at Munich Re, said, "Even if the weather disasters for one year cannot be directly linked to climate change, and a longer period needs to be studied to assess their significance, these extreme values fit with the expected consequences of a decades-long warming trend for the atmosphere and oceans that is influencing risks. An increasing number of heat waves and droughts are fueling wildfires, and severe tropical cyclones and thunderstorms are becoming more frequent. Research shows that events such as this year's heat waves in northern Siberia are 600 times more likely to occur than previously."
The Munich Re report described the 2020 North Atlantic hurricane season as "hyperactive," with a record 30 named storms, 13 of which reached hurricane status. The previous record, set in 2005, was 28 named storms, including 15 hurricanes. The season included a record 12 tropical cyclones making landfall in the United States, breaking the previous record of 9. Munich Re pegged total North American 2020 hurricane season losses at $43 billion, of which $26 billion was insured.
Munich Re suggested that a "striking feature" of 2020's hurricane season was storms' rapid intensification before making landfall, "a phenomenon that has been observed in several landfalling storms in recent years." Also unusual was the strength of several late-season storms, a period when tropical storm frequency and intensity typically begin to lessen, Munich Re said.
Indeed, seven cyclones developed in October and November, five of which became hurricanes, including Iota, the last and strongest hurricane of the season, developing to a Category 5 level storm in November.
The reinsurers also noted the impact of more destructive convective storms, another peril whose increased severity they linked to climate change.
Munich Re noted that one of the year's costliest disasters was the derecho—a fast-moving line of thunderstorms—that churned across the US Midwest in August, causing $6.8 billion in losses. "The derecho was just one of the notable events in a highly active loss year across the country due to convective storms," the Munich Re report said.
Those storms were responsible for $40 billion in losses, of which $30 billion was insured, a significant increase over 2019's $30 billion in losses, $20 billion of which was insured, according to the Munich Re report.
Addressing 2019's wildfires, Munich Re noted that in addition to the fires in Colorado and California, Washington and Oregon also experienced record wildfires. Wildfire losses in the US totaled $16 billion in 2020, according to Munich Re, with $11 billion insured.
January 13, 2021