A Captive Insurer Template for Corporate Governance Standards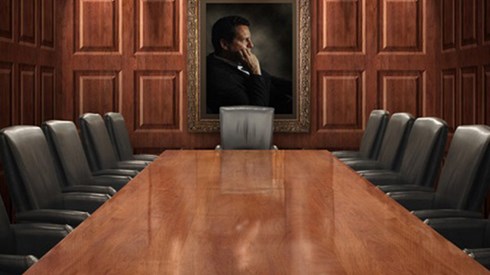 September 01, 2017 |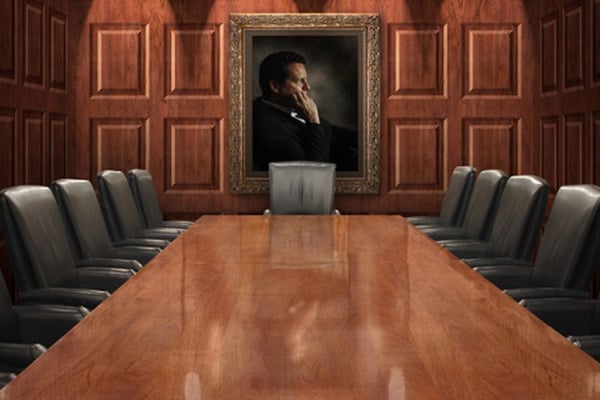 In our recent "Captive Update on the 2017 NAIC Summer Meeting," we reported on the Corporate Governance Annual Disclosure Model Act and the Corporate Governance Annual Disclosure Model Regulation of the National Association of Insurance Commissioners (NAIC). We noted that these models were proposed as accreditation standards at the Summer Meeting but deferred. Adoption of these models remains at each state's discretion, and, therefore, many captive insurers are not subject to these regulations. However, the models themselves do serve as a template for measuring the corporate governance of captive insurers. How well does your captive's governance model meet these requirements?
The focus on corporate governance standards continues to receive both political and regulatory attention. As a result, many companies either voluntarily or, as a result of regulations, have adopted or published statements on corporate governance practices. We sense that these statements are not widely used within the captive insurance industry.
Part of the issue may be size; publicly traded companies, including the Fortune 100, receive a lot more regulatory scrutiny. Time and effort are involved in drafting and monitoring a set of corporate governance best practices. Captive boards may not feel the payoff is substantial enough to justify the effort involved. And, until the NAIC models are adopted as accreditation standards, there is no real reason why captives would be forced down this path. However, for those that believe corporate governance is a fundamental component of what a captive board should be focused on, we offer the following template for consideration.
Statement of Corporate Governance Practices Template
Introductory Paragraph
This is an overarching statement on corporate governance practices. It will typically reference the board's overall role in the process, policies, and procedures in place to support the process. Many reference the committees employed by the board to support the process, such as an audit committee, risk management committee, or executive compensation and benefits committee.
It will also outline how management is integrated into the process from an oversight process. Typically, this involves reports from management around key oversight functions: audit, compliance, finance, and risk management with commentary on internal controls and reporting requirements.
If the company is required by regulation to report on its corporate governance practices, the regulatory authority will be cited.
Board of Directors
In this paragraph, the captive should set forth the roles and responsibilities of the board of directors in meeting its corporate governance requirements. It will contain language like the following.
The board exercises its role and responsibilities in accordance with the applicable legislative and regulatory framework, the captive's bylaws, its mandate, the mandate of its chairman, the captive's governance practices, and internal policies and procedures as well as the ethical guidelines for its directors.
Roles and responsibilities outlined will include the following.
Review and approve objectives, strategy, and operating plans
Promote ethical behavior and integrity
Ensure compliance with all relevant legislation and regulation
Ensure all risks are effectively managed
Oversee management
Plan and develop management succession
Ensure transparent disclosure of financial information to all stakeholders
Use of external consultants
Chair
Outlines of the role and responsibility of the chair will include the following.
Ensuring the board performs its duties and responsibilities
Ensuring the board's committees discharge the duties invested in them and report back to the board as a whole
Assigning duties and responsibilities to board members
Ensuring the board has the necessary resources and information to fulfill its mandate
Ensuring the board meets in executive session
Ensuring board members have adequate qualifications and expertise and are independent (if required)
Committees Created by the Board
These committees will outline the roles and responsibilities of the committees created by the board and set forth the mandates by which each committee fulfills its responsibilities. They will also require the committees to review and approve such mandates on an annual basis to ensure that they adequately reflect how they function as well as their activities and responsibilities.
Composition of the Board
Items to be involved here include the following.
Core competencies expected for board members
Size and composition of the board
Required independence of certain board members
Expected integrity and ethics
Conflicts of interest
Attendance
Other outside service
Board succession planning
Board self-assessment
Director tenure and board vacancies
Board continuing education
New board member orientation
Editorial note: In serving as a board member for a number of insurance companies, probably the biggest area I see boards struggle with is their own self-assessment. In many instances, this is simply overlooked or delegated to management to create a checklist that the board reviews. Effective corporate governance requires that we hold ourselves accountable, which includes a thorough analysis of our own performance and that of our fellow board members. This takes time and effort, especially on behalf of the chair, but the time to discover you have internal deficiencies is not during a crisis.
Critical Issue Reporting (Enterprise Risk Management)
This outlines how and when the board is updated on critical issues that impact the captive. These include the following.
Risk management decision-making process
Actuarial loss reserve analysis
Investment decision-making process
Pricing decision-making process
Reinsurance decision-making process
Business strategy decision-making process
Compliance
If your captive can already answer all of these questions in the template in a single document, congratulations. If you have all of the answers, but they are spread out over multiple documents, consider an exercise to consolidate them all into a single policy.
If your captive lacks written documentation on any of these items, your governance will not meet the requirements set forth in the NAIC model law. While not yet a requirement in all states, isn't good corporate governance something all captive insurers should aspire to? If so, spend a board meeting or more filling in the template. It will be beneficial in the long run.
September 01, 2017