First-Half Catastrophes Underscore Climate Change, Increased Exposures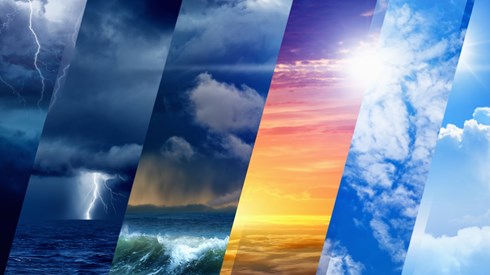 August 24, 2022 |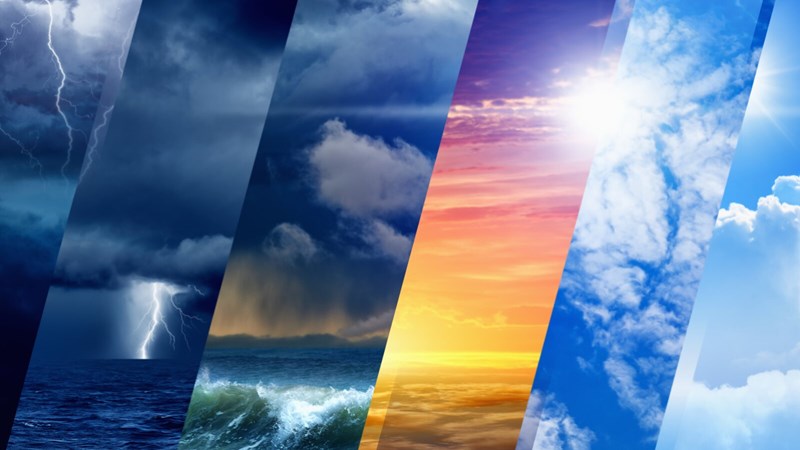 Examining catastrophe losses during the first half of 2022, the world's two largest reinsurers both point to the growing influence of climate change, in addition to exposure growth in vulnerable areas and rates of insurance penetration in some of the most exposed regions of the world.
In its assessment, Munich Re notes that natural disasters caused $65 billion in losses worldwide during the first half of the year. Slightly more than half of those losses were insured, the reinsurer reports.
Extreme multiday rainfall and flooding in Australia caused the largest insured loss at more than $3.7 billion, Munich Re says, while the United States was once again the country with the largest weather-related losses with $22 billion in economic losses and $17 billion in insured losses.
Munich Re's July 28, 2022, report, titled "Natural Disaster Review for First Half of 2022: Record Flood Losses in Australia; Global Loss Amounts Average," says that extreme heat, drought, and wildfires are increasing in many of the world regions, with the scientific community indicating that climate change is having a significant impact on the frequency of those catastrophes.
"The natural disaster picture for the first half of 2022 is dominated by weather-related catastrophes," Torsten Jeworrek, member of the board of management at Munich Re, says in his company's report. "Extreme tornadoes in the US caused billions in damage, parts of eastern coastal Australia were submerged by floods, and southern Europe struggled with extreme heat, wildfires, and drought.
"Loss prevention is a fundamental component in mitigating the economic effects of climate change," Mr. Jeworrek says. "It is therefore extremely worrying that insurance penetration in developing and emerging nations is stagnating at well below 10 percent, and that even in industrial countries there is much room for improvement."
In its August 2, 2022, report, Swiss Re says a series of winter storms in Europe, unprecedented flooding in Australia and South Africa, and a high number of thunderstorms in the United States and Europe combined to produce $35 billion in insured losses from natural catastrophes in the first half of 2022.
"Secondary perils such as hailstorms and flooding continue to drive insurance losses globally, exacerbated by rapid urban development and wealth accumulation in disaster-prone areas," the Swiss Re report says.
Swiss Re notes that the severe weather events of the first half of this year highlighted the fact that natural catastrophes, particularly secondary perils, are increasing in frequency and severity across all the world's regions.
"The effects of climate change are evident in increasingly extreme weather events, such as the unprecedented floods in Australia and South Africa," Martin Bertogg, head of Catastrophe Perils at Swiss Re, says in the Swiss Re report. "This confirms the trend we have observed over the last 5 years, that secondary perils are driving insured losses in every corner of the world.
"Unlike hurricanes or earthquakes, these perils are ubiquitous and exacerbated by rapid urbanization in particularly vulnerable areas," Mr. Bertogg says. "Given the scale of the devastation across the globe, secondary perils require the same disciplined risk assessment as primary perils such as hurricanes."
The Swiss Re report pegs global economic losses from natural and human-made catastrophe events during the first half of this year at $75 billion, below the $80 billion average of the past 10 years.
Among the catastrophes Swiss Re cites as related to the effects of climate change are two severe heat waves that produced record high temperatures in Europe, leading to the third warmest June on record and resulting in destructive forest fires across southwest Europe. A warming climate is predicted to worsen droughts, the Swiss Re report says, increasing the likelihood of wildfires and the probability of damage at interfaces between urban and wild areas.
"Climate change is one of the biggest risks our society and the global economy is facing," Jerome Jean Haegeli, Swiss Re Group's chief economist, said in the report. "With 75 percent of all natural catastrophes still uninsured, we see large protection gaps globally exacerbated by today's cost-of-living crisis. Partnering with the public sector, the insurance industry is critical for strengthening society's resilience to climate risks, by investing in and underwriting sustainable infrastructure."
Munich Re also notes the impact of extreme heat and arid conditions in Europe, suggesting that some of the losses from heat and drought will take time to emerge. The heat and drought trend will likely continue, the reinsurer suggests.
"What used to be warm days will be hot days, what used to be hot days will be extremely hot days. Droughts and wildfires are a direct consequence of this," Ernst Rauch, chief climate scientist at Munich Re, and head of the company's Climate Solutions Unit, says in the Munich Re report.
Munich Re's report also cites the impact of extreme winter storms. Such storms swept across north and northwest Europe in February, the reinsurer says, producing hurricane-force winds in some areas. Ireland, England, Belgium, the Netherlands, Northern Germany, and the Baltic Coast suffered the brunt of the storms, Munich Re says, which ultimately produced $5.2 billion in losses.
"They may all be individual events with different causes, but taken together, one thing is becoming extremely clear: the powerful influence of climate change is becoming ever more evident," Mr. Rauch says of the weather catastrophes during this year's first 6 months. "And the consequences for people across the world are becoming ever more palpable.
"The IPCC [Intergovernmental Panel on Climate Change] has made an even clearer diagnosis, stating that weather-related disasters such as heatwaves, torrential rainfall, or droughts on a warmer Earth will increase in both frequency and intensity," Mr. Rauch says. "Heatwaves will tend to last longer and bring more extreme temperatures. This will differ from region to region—in Europe it will be the south that is hit hardest."
August 24, 2022