Numerous Unusual Events Drove Industry's 2021 US Weather Losses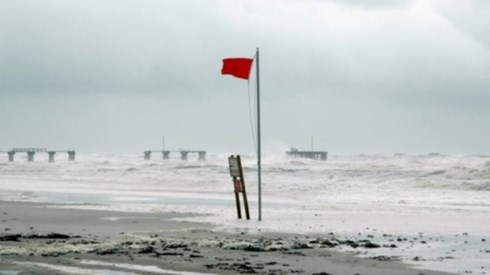 February 28, 2022 |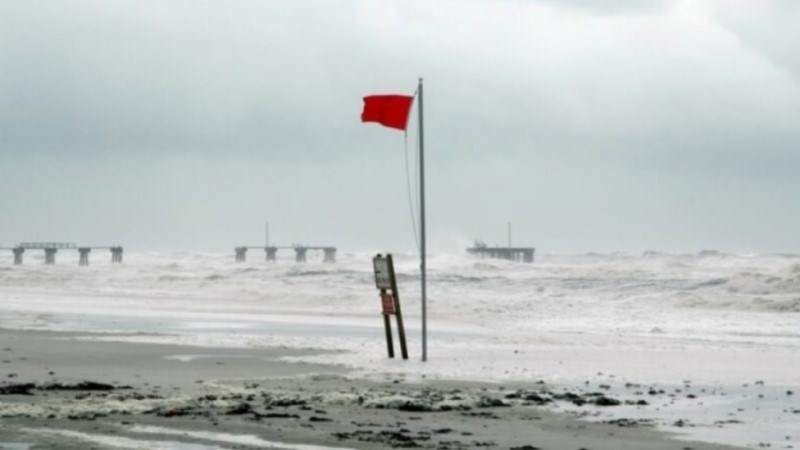 The United States experienced an extraordinary year for extreme weather in 2021, with insurance industry losses driven by a number of unusual events, according to a recent report from Gallagher Re.
While the United States experienced a number of extreme weather events in 2021, other regions of the world suffered major storm losses as well, the intermediary reports.
The Gallagher Re Natural Catastrophe Events Report 2021 (Volume 10, February 3, 2022) notes that events playing a role in 2021 losses in the United States included severe weather storms in the South in February, hurricane-driven inland flooding that affected the Northeast in early September, severe convective storms in the Midwest and Ohio River Valley in December, and an extended wildfire season that included December wildfires in the Mountain West.
The February winter storms saw freezing temperatures and heavy snowfall hitting states that don't typically experience extended bouts of cold weather, including Texas, Oklahoma, Arkansas, Missouri, Louisiana, and Mississippi, the report says. A major power loss in Texas affected more than 10 million homes and businesses for several days. Overall economic losses from the extreme weather event were estimated at $24 billion to $27 billion, with insured losses estimated at nearly $15 billion.
Meanwhile, last year's Atlantic hurricane season was the third most active on record, the Gallagher Re report says. It included 21 named storms, including seven hurricanes of which four were major hurricanes.
The 2021 hurricane season marked the first time two consecutive hurricane seasons exhausted the National Oceanic and Atmospheric Administration (NOAA) full list of 21 storm names for the year, Gallagher Re notes, and it was the sixth straight above-normal Atlantic hurricane season.
The most significant insured loss event in the United States in 2021 was Hurricane Ida, with insured losses expected to exceed $37 billion, the report says. Hurricane Ida was the fifth costliest hurricane to strike the United States, with economic losses estimated at more than $60 billion.
The storm made landfall in Louisiana in August with sustained winds in excess of 150 mph, with the extent of the storm's loss driven largely by the strong winds and flooding along its track. Before it ended, the storm produced intense rainfall in heavily populated areas from Philadelphia to New York, resulting in flash flooding, Gallagher Re reports. Hurricane Ida also prompted flash flood warnings in portions of Kentucky, Louisiana, Massachusetts, Rhode Island, Tennessee, New York, and West Virginia.
Extreme weather led to sizable losses elsewhere in the world as well in 2021, including Storm Bernd, which led to the largest European flood loss on record, according to Gallagher Re. The July storm was responsible for large flood losses in central and western Europe, particularly in Germany, Belgium, and the Netherlands. The German Insurance Association estimated insured losses of $8.2 billion in Germany.
The flood losses had various impacts on reinsurance programs, Gallagher Re says, and affected reinsurance market dynamics in the regions at January 1 renewals.
The Gallagher Re report says the areas most affected by Storm Bernd were in very narrow river valleys with steep slopes, magnifying the effect of the intense rainfall. Fast-flowing, debris-filled water caused significant damage to property and contamination that increased cleanup costs, the intermediary says. Damage to local infrastructure such as roads and bridges increased overall losses further.
The most severe flooding occurred on secondary waterways that had limited flood defenses in place to protect properties, Gallagher Re says.
China experienced extreme flooding in 2021 as well as a result of a near-stationary set of thunderstorms that affected Henan Province in July. The primary target of the flooding was the city of Zhengzhou, but the cities of Gongyi, Luoyang, Jiaozuo, Dengfeng, and Ruzhou were affected as well, Gallagher Re says.
Zhengzhou experienced widespread flooding of its subway system, the report says, while Luoyang suffered a dam breach that necessitated calling in the military to perform a controlled blast to release floodwaters, according to the report.
Thus far, the Henan Floods are believed to have been responsible for 302 deaths and more than $1.9 billion in insured losses. The 2021 flood losses come after floods in 2020 affected Guangxi, Guizhou, Sichuan, Hubei, and Chongqing, Gallagher Re says.
Latin America and the Caribbean were less affected by extreme weather events during 2021, according to Gallagher Re. Instead, the most significant losses resulted from the compound impacts of multiple events.
For example, Hurricane Elsa caused flooding after a volcanic eruption in St. Vincent. And Tropical Depression Grace brought heavy rains and floods following Haiti's August earthquake, Gallagher Re says.
That August earthquake in Haiti was the region's most damaging event in 2021, according to Gallagher Re, with Tropical Storm Grace hindering relief efforts. Economic losses were estimated at $1.6 billion, with insured losses of $250 million, underscoring the protection gap in the region's less economically developed countries, Gallagher Re says.
While Japan averages three tropical typhoons making landfall yearly, 2021 saw no typhoons make landfall on the country, Gallagher Re says.
As have many experts analyzing extreme weather activity in recent years, Gallagher Re notes the significance of secondary perils and the need to build resilience to those threats.
February 28, 2022