Reinsurers' Reports Show 2021 Among Costliest Natural Disaster Years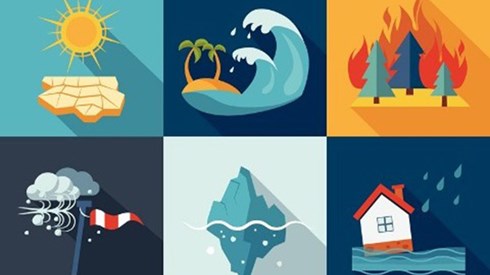 January 12, 2022 |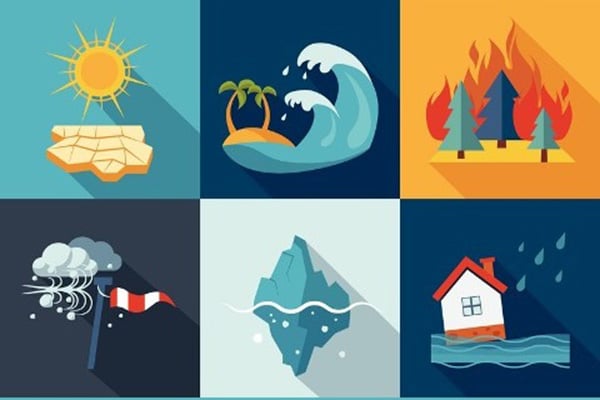 The world's two largest reinsurers differ slightly on total insured catastrophe losses in 2021, though both report a figure that ranks among the largest in history.
Munich Re comes in with the higher figure, estimating that approximately $120 billion of the year's $280 billion in total natural disaster losses were insured. That would tie 2021 with 2005 and 2011 as the second-costliest catastrophe year for the insurance industry in history, according to Munich Re, trailing only 2017's $146 billion in insured catastrophe losses.
The year's overall catastrophe losses were the fourth largest, Munich Re said. The record was $355 billion in 2011.
Swiss Re estimates 2021 insured global catastrophe losses at $112 billion, the fourth-highest total on record, according to the reinsurer.
Munich Re said weather disasters in the United States dominated 2021's natural disaster losses, with Hurricane Ida the year's costliest natural disaster, resulting in $65 billion in total losses and $36 billion in insured losses.
Flash floods after extreme rainfall in Europe caused $45 billion in losses and resulted in the costliest natural disaster on record in Germany, according to Munich Re's report.
"The images of natural disasters in 2021 are disturbing. Climate research increasingly confirms that extreme weather has become more likely. Societies need to urgently adapt to increasing weather risks and make climate protection a priority," Torsten Jeworrek, member of Munich Re's board of management, said in his company's report. "Insurers meet their responsibilities by covering a portion of the risks and losses. By applying risk-adequate premiums, they put a price on natural hazards, thereby encouraging carefully considered behavior to limit the losses. At the same time, severe volcanic eruptions and earthquakes in 2021 showed that we should not overlook these categories of natural disasters either."
Swiss Re likewise noted Hurricane Ida as 2021's costliest catastrophe but noted that half of the year's global losses resulted from secondary perils. The Swiss Re report also noted that catastrophe losses continue to outpace growth in global gross domestic product due to increases in wealth, urbanization, and climate change.
In addition to Hurricane Ida, 2021's extreme weather events included a deep winter freeze in the southern United States, floods, severe thunderstorms, and heat waves, Swiss Re noted.
The Swiss Re report discussed winter storm Uri, which produced extreme cold, heavy snowfall, and ice accumulation, especially in Texas, where freezing conditions led to multiple power grid failures. The storm was responsible for $15 billion in insured losses.
In Swiss Re's report, Martin Bertogg, the reinsurer's head of catastrophe perils, said, "In 2021, insured losses from natural disasters again exceeded the previous 10-year average, continuing the trend of an annual 5–6 percent rise in losses seen in recent decades. It seems to have become the norm that at least one secondary peril event such as a severe flooding, winter storm, or wildfire, each year results in losses of more than USD 10 billion. At the same time, Hurricane Ida is a stark reminder of the threat and loss potential of peak perils. Just one such event hitting densely populated areas can strongly impact the annual losses."
Munich Re's report notes the high share of 2021's natural disaster losses caused by events in the United States. Those US natural disaster events resulted in approximately $145 billion in total losses, of which about $85 billion was insured, the reinsurer said. "Both overall and insured losses were significantly higher than in the two previous years," Munich Re said, noting that total US natural disaster losses were $100 billion in 2020 and $52 billion in 2019, and insured losses were $67 billion in 2020 and $26 billion in 2019.
Among 2021's other natural disasters in the United States was a series of severe storms across several states in the central and southeastern parts of the country in December that included dozens of violent tornadoes, the Munich Re report said. Initial estimates show overall losses from the event reaching $5.2 billion, with insured losses projected at $4 billion, Munich Re said. An estimated 90 people were killed by the storms.
Swiss Re's report noted that in addition to July's severe flooding in Germany, Belgium, and other countries, severe secondary peril activity in Europe included severe convective storms in June, with thunderstorms, hail, and tornadoes causing widespread damage to property in Germany, Belgium, the Netherlands, Czech Republic, and Switzerland. Insured losses from those storms were estimated at $4.5 billion.
"The 2021 disaster statistics are striking because some of the extreme weather events are of the kind that are likely to become more frequent or more severe as a result of climate change. Among these are severe storms in the USA, including in the winter half-year, or heavy rain followed by floods in Europe," Ernst Rauch, chief climate and geo scientist at Munich Re and head of the reinsurer's Climate Solutions Unit, said in the Munich Re report.
"For hurricanes, scientists anticipate that the proportion of severe storms and of storms with extreme rainfall will increase because of climate change," Mr. Rauch said. "Even though events cannot automatically be attributed to climate change, analysis of the changes over decades provides plausible indications of a connection with the warming of the atmosphere and the oceans. Adapting to increasing risks due to climate change will be a challenge."
January 12, 2022