Year's First Half Saw Numerous Disasters, Above-Average Insured Losses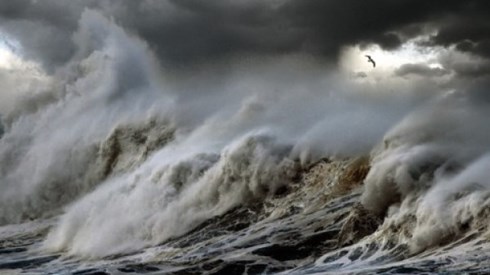 July 27, 2022 |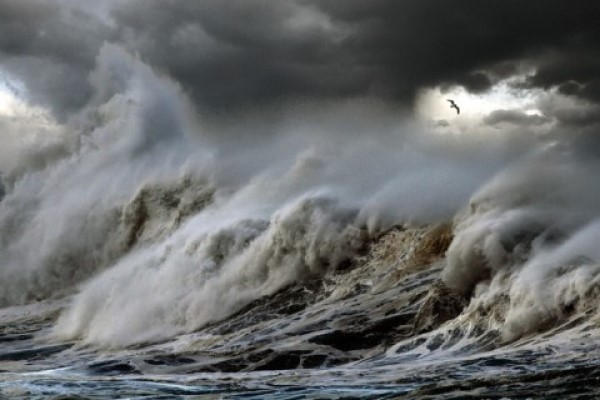 The first half of 2022 saw large-scale disasters on nearly every continent that produced above-average insured losses, according to a new report from Aon.
Aon's Global Catastrophe Recap: First Half of 2022 notes that responses to those events encountered new complexities, including higher replacement costs and reinsurance placements. Those complexities were influenced by outside societal and financial factors, Aon says, most notably the Russia-Ukraine war and high inflation.
"From a hazard perspective, the fingerprints of climate change continued to become more evident in individual event behavior and longer-term temperature and precipitation trends in 1H 2022," the Aon report says. "Warmer-than-average temperatures were cited across a broad swath of the globe, which aided in more unusual weather patterns that were already set in motion by the primary influence of La Niña conditions, which have been ongoing for nearly 3 consecutive years."
While the year's first 6 months saw numerous significant disasters, global economic losses from natural disasters during the period were below the 21st-century average, Aon reports, down 24 percent, according to preliminary figures. The report notes, however, that there will likely be robust loss development in most regions as costs related to seasonal monsoon flooding, drought, and severe convective storms are fully realized.
The first half of 2022 saw 21 individual billion-dollar economic loss disaster events, Aon says. Aside from a March 16 earthquake near the coast of Japan, all were weather related. The United States experienced nine of those billion-dollar events; the Europe, the Middle East, and Africa (EMEA) region, seven; the Asia-Pacific (APAC) region, three; and the non-US Americas, two.
Eight of those billion-dollar loss events topped $3 billion in losses, Aon says, led by seasonal floods in China with an estimated $8.7 billion in economic losses, the Fukushima earthquake in Japan in March with $8.5 billion in losses, and floods in Australia in February and March that resulted in $7.5 billion in economic losses.
According to the Aon report, other first-half disaster events producing economic losses of $3 billion or more included February's Windstorm Eunice in Western and Central Europe that caused $4.3 billion in losses, drought in Brazil over the course of the 6 months that resulted in $4.0 billion in losses, and April floods in South Africa and droughts in Italy and the United States, each of which caused estimated losses of $3 billion.
First-half losses from natural catastrophes were 18 percent below the 21st-century average in the United States, Aon says, while those in APAC were down 43 percent, and first-half losses in the non-US Americas were 29 percent below this century's average.
At the same time, the EMEA region saw first-half disaster losses 20 percent higher than the 21st-century average, driven by costs resulting from February windstorms in Europe, the flooding in South Africa, and widespread drought, according to Aon.
Severe convective storms were the costliest peril in terms of economic losses during the first half of this year, responsible for $30 billion of $92 billion in total worldwide economic losses, Aon says.
While disaster-related economic losses in the first half trailed the century's average, global insured losses over the period exceeded the 21st-century average by 18 percent, Aon says. There were at least nine billion-dollar insured loss events during the half, all but one of which was weather related, according to the report. And at least 20 events caused at least $500 million in insured losses, matching 2011 as the second highest first-half total this century, trailing only 2020's 24 such events, Aon says.
The half's global insured losses were driven in large part by severe convective storm activity, according to the report, primarily in the United States and Europe. Severe convective storms were responsible for three billion-dollar loss events in the United States, the report says, in addition to two in Europe. A derecho in Ontario and Quebec, Canada, in May also produced a billion-dollar loss for the Canadian insurance market and was one of the costliest industry events of any sort for that country's insurance industry, Aon says.
Despite the impact of severe convective storms, the first half's largest disaster-related insured loss was the result of floods in eastern Australia in February and March, Aon says. That event included some of the heaviest year-to-date rainfall on record for the Sydney region and produced $3.5 billion in insured losses.
While US first-half disaster insured losses were down from the same period in 2021, they were close to the 21st-century average and represented nearly half of the worldwide total, Aon says. In Europe, first-half severe convective storm losses topped $5.0 billion for the second straight year, something that has not been seen previously, according to the report.
Together, severe convective storms and European windstorms accounted for more than 70 percent of the first half's $39 billion in insured losses resulting from disasters, Aon says.
Looking toward the second half of 2022, Aon notes that the third quarter is often the costliest of the year. During the second half, there will be a particular focus on the Atlantic hurricane season and the possibility of storms making landfall, the report says. Meanwhile, elevated wildfire activity and severe convective storms will continue to be threats to be monitored.
"With inflationary pressure adding greater costs to supply and labor combining with more impactful disasters, it is anticipated that another challenging round of re/insurance renewals will be forthcoming," the Aon report says.
July 27, 2022