First-Quarter Insured Natural Catastrophe Losses To Top $14 Billion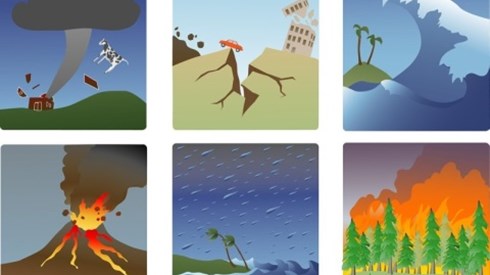 April 18, 2022 |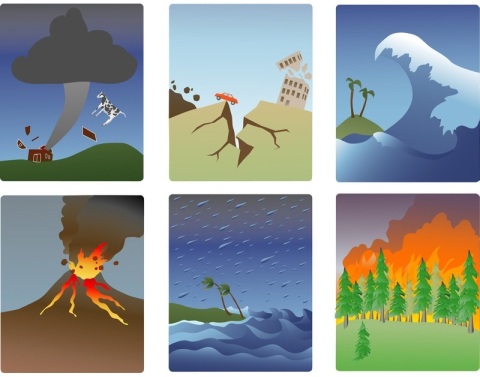 While the first quarter of the year is typically the quietest quarter of the year in terms of catastrophe losses, 2022 was the sixth consecutive year with more than $10 billion in insured catastrophe losses, according to Aon.
In its Q1 Global Catastrophe Recap (April 2022), Aon notes that this year's first quarter was a highly active one for catastrophes in many regions of the world.
Aon reports that the first-quarter economic loss due to natural catastrophes was $31 billion, with $14 billion of that in insured losses. Aon also cautions that it's likely those figures will be revised upward in coming months, as such loss development is expected following major events.
Significant first-quarter natural disaster events included windstorms in Europe, floods in Australia, an earthquake in Japan, and severe convective storms in the United States, the Aon report says.
The costliest event of the first quarter was a February windstorm series in Europe that resulted in $4.3 billion in insured losses, according to the Aon report. One of those windstorms, Eunice, will be the costliest EU windstorm since 2010, the Aon report says.
The Japan earthquake in March was expected to result in more than $2 billion in insured losses, while March's severe convective storm outbreaks in the United States were expected to result in a multi-billion-dollar loss, with the largest losses in Iowa and Louisiana.
The Aon report notes that the United States experienced a relatively benign winter weather season, with no events matching the February 2021 Polar Vortex, which resulted in more than $15 billion in insured losses. But March was an exceptionally busy weather catastrophe month in the United States, the report says, with numerous severe convective storm outbreaks that included deadly tornadoes, severe hail, and strong straight-line winds.
The strongest tornado of the year thus far was an EF4 tornado in Iowa March 5 with winds up to 170 mph, Aon reports, causing extensive damage along its 70-mile track. It was second-longest tornado path seen in Iowa since 1980, Aon says, and was one of at least 14 confirmed tornadoes in the state March 5 that caused at least 7 deaths.
Another severe convective storm outbreak resulted in 85 confirmed tornadoes hitting much of the central and eastern United States from March 29 to March 31, Aon says, with the system also causing considerable straight-line wind damage from Texas to the mid-Atlantic states.
"The role of climate change with severe convective storms remains uncertain," the Aon report says. "There has yet to be any obvious change in the annual number of tornadoes and hail or non-tornadic wind reports. Emerging academic research and climate model projections are, however, beginning to suggest more favorable environmental days for outbreaks to occur."
Elsewhere in the world, first-quarter floods on the east coast of Australia were one of that country's costliest flood events on record, according to Aon.
The report suggests that anomalous weather conditions contributed to the first quarter's catastrophe losses. Aon cited National Oceanic and Atmospheric Administration (NOAA) reports indicating that January was the earth's sixth-warmest month on record, and February was the seventh warmest. NOAA has also subsequently reported that March was the earth's fifth-warmest month on record, with 2022 to date also ranking as the fifth-warmest year since 1880.
A La Niña across the central and eastern Pacific Ocean had a significant influence on global temperatures and precipitation during the first quarter, Aon says. "These influences resulted in notable hazard events including prolific and record-setting rainfall along Australia's East Coast, continued severe drought conditions in parts of Africa, South America, and the western United States, and an earlier start to severe weather season in the United States," the report says.
While years with elevated first-quarter economic losses have often been marked by major earthquake events, in recent years the growing impact of secondary perils such as winter weather, flooding, and severe convective storms has been responsible for a significant portion of the total quarterly economic loss, Aon says.
"This reinforces the question as to whether the term 'secondary peril' has become obsolete because the losses associated with these perils are impacting more populated communities with increasing intensity and resulting in higher loss costs," Aon says.
The Asia-Pacific region was responsible for the largest percentage of first-quarter economic losses from natural catastrophes at more than $15 billion, according to the Aon report. Natural catastrophes in Europe resulted in $7 billion in economic losses during the quarter, while another $6 billion came from events in the United States. "With many large scale and impactful events occurring in the month of March, it is expected that event loss totals will continue to develop in the weeks and months ahead," Aon says.
According to the report, the $36 billion in insured first-quarter weather-related losses in 2021 and 2022 was the second-highest 2-year total on record. The 2-year first-quarter loss totals were topped only by 2020 and 2021, when insured weather-related losses totaled $40 billion, primarily as a result of $25 billion in weather-related losses during the first quarter of 2021.
Considering all first-quarter natural disaster events including earthquakes, tsunamis, and volcanoes, the 2-year total of 2021 and 2022 stands at $41 billion, according to Aon, ranking as the seventh-highest total on record. The record of $98 billion was set in the first quarters of 2010 and 2011.
April 18, 2022