David Provost Reflects on His Time Leading Vermont's Captive Division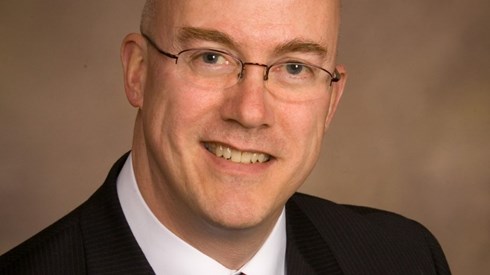 August 17, 2022 |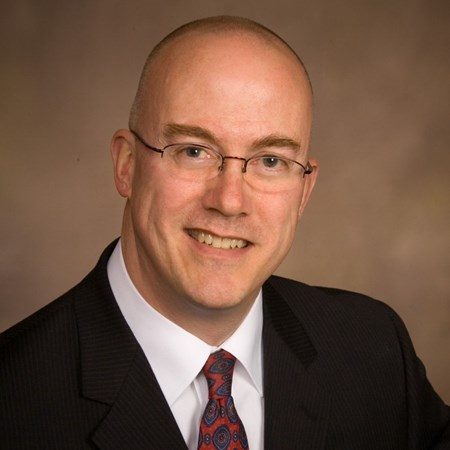 Editor's Note:  This article is based on an interview with David Provost, deputy commissioner of the Captive Insurance Division in the Vermont Department of Financial Regulation, which originally appeared in Captive Insurance Company Reports (CICR). The full interview can be found in the August 2022 issue of CICR.
Earlier this year, David Provost, longtime deputy commissioner of the Vermont Department of Financial Regulation and head of the department's Captive Insurance Division, announced he'd be retiring at the end of the summer.
Mr. Provost has spent more than 30 years in the captive insurance industry, including time in both the public and private sectors. He joined Vermont's then Department of Banking, Insurance, Securities and Health Care Administration in 2001 and was appointed to the position of deputy commissioner of the Captive Insurance Division in 2008 by then Governor James Douglas.
During Mr. Provost's time leading Vermont's Captive Insurance Division, the state's dedicated captive regulatory staff grew to 30, with the state licensing more than 400 captive insurance companies during his tenure. Looking back, he recalls a fairly steady pace of formations, though there were events like the 2008 financial collapse along the way.
"We had a solid pace the past 15 years," Mr. Provost said. "In 2008, obviously, it froze. We had 15 or 16 captives through July, and it just about shut down the rest of the year. I think we wound up with 18 captives that year. Since then, we've had a really good rebound. Last year, we had our fourth best year, and we're ahead of that already this year. So, it has not slowed down."
He remembers the 2008 financial collapse as a sort of challenging welcome to the deputy commissioner's role. But he and the captive division met the challenge successfully.
"2008 was obviously a big year. As soon as I got appointed, we had the market crash," Mr. Provost said. "All of these companies had bond portfolios that were perfectly good portfolios, but there was no market, nobody was buying anything. So how do you value those? So that's interesting: Welcome to being a regulator. Every company you have is theoretically insolvent."
But the division took a stay-the-course approach that wound up being the appropriate one as markets recovered. "All those portfolios bounced back pretty quickly, so nobody had to do anything drastic," Mr. Provost said. "And that's the guidance we gave companies. Don't do anything drastic. We're not going to do anything. It's the middle of the year, and there's no need to try to flip something over when it's so unpredictable. Just hang onto your seats, and we'll ride it all out together. And it worked out pretty well."
The number of captive insurance companies—and captive domiciles—has grown considerably during Mr. Provost's time in the industry. He expects the growth of captive insurance to continue.
"I think it's just going to become more prevalent for companies to retain a significant amount of risk and use a captive to manage that and measure that," Mr. Provost said. "It certainly doesn't seem to be slowing down. We had a record year last year, and we're heading that way this year. And we're one of 35 domiciles now."
Sandy Bigglestone, Vermont's captive insurance director, was selected to move into the deputy commissioner post on Mr. Provost's retirement, while assistant director Christine Brown was promoted to the director position. Mr. Provost believes Vermont's Captive Insurance Division remains in good hands, and it will remain business as usual for the state's captive industry.
"There are all sorts of things that work against us like self-procurement taxes and others, but there's an awful lot of companies where that just doesn't matter. So, I think we are going to work hard," he said. "I guarantee you that Sandy would answer this the same way, that we're going to work to maintain our reputation because that's what we have to offer.
"We are a fair and firm regulator, and so whatever kind of captive you have—where it's a pure or a risk retention group—we're going to try to do the right things and license the right companies for the right reasons and keep our standards up so that we do keep on growing," Mr. Provost said.
Asked what he enjoyed most about his time in captive insurance, Mr. Provost quickly cites the opportunity to learn something new every day, whether that was seeing how different parent companies operated or various ways to solve problems.
"I loved the exam process. I loved working and doing the ticking and tying and digging and figuring out what companies did and how they did it," he said. "The whole range of working in captives for the past 30-plus years has been every day learning something new and just seeing how different people do things different ways and see things differently and approach problems differently."
While he's retiring, Mr. Provost doesn't expect to leave captive insurance altogether. After spending "a few months in the woods," he hopes to continue contributing to the industry. "I do hope to stay involved because I've been doing this for so long that I don't think I can walk away entirely, but I do want to play more than I work, that's kind of my definition of retirement," he said.
Mr. Provost is pictured above. (Courtesy photo)
August 17, 2022