US Captive Domiciles Keeping Captive Statutes Up to Date in 2019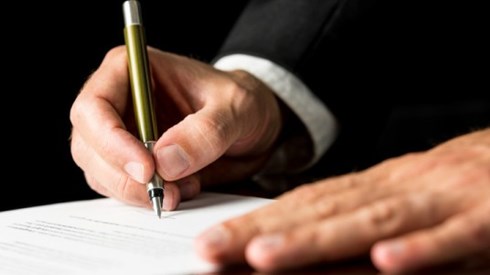 June 03, 2019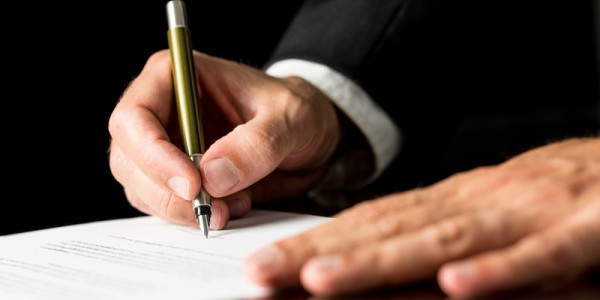 US lawmakers are continuing their drive to keep their states' captive statutes up to date. So far this year, at least six states have passed measures amending their captive statutes.
Vermont
For example, in Vermont, the largest captive domicile in the United States with 580 captives at the end of 2018, Governor Phil Scott signed legislation into law in May that gives captives more time between mandatory financial examinations.
Under the new law, those examinations now will be every 5 years. Regulators, though, will retain their authority to conduct more frequent examinations.
Vermont's captive industry welcomes the change from the prior law in which examinations were required every 3 years, though captives were allowed to seek waivers to have the examinations every 5 years.
"The change from a 3-year exam period to a 5-year period reflects the experience and strength of the industry in Vermont," said Richard Smith, president of the Vermont Captive Insurance Association in Burlington.
"Although waivers to the 3-year exams were routinely provided because of this experience, it was the right time to make the statutory change to reflect the confidence Vermont regulators have for most of Vermont captive insurance companies," Mr. Smith added.
The new law also gives captives the option to follow current investment rules or develop an alternative investment plan.
"There will be much more flexibility on the investment side," said Victoria Fimea, senior vice president, legal counsel, and head of the regulatory department for North America for Artex Risk Solutions in Mesa, Arizona.
However, the new law does not include a provision—previously discussed by state regulators and the captive industry—that would have set new requirements for captives running off their business.
That provision, Mr. Smith noted, was put aside for several reasons. "There is still some tinkering with the language and we didn't want to rush it through, when it can be made clearer and gives time for more review," he said.
In addition, with many new legislators in the Vermont General Assembly and on the House Commerce Committee, where the proposal would originate, "We felt it was better to get them up to speed on captive insurance in this session before introducing a major change to Vermont's captive program for them to approve," Mr. Smith said.
Utah
Lawmakers in other major domiciles also amended their state's captive laws. For example, in Utah, which had 480 captives at year-end 2018, legislators approved a measure in March that allows captive insurance companies licensed in the state to move into dormant status, freeing up both time and money for the captives and their parents.
Under the new law, captives that want to move into dormancy will file an application with the state insurance commissioner.
By moving into dormancy, captives will be subject to much smaller capital and surplus requirements. For example, a single-parent captive would only have to maintain $25,000 in capital and surplus, a fraction of the $250,000 that is normally required under Utah's captive statute.
In addition, a dormant captive will not be required to submit an annual audit or hold an annual meeting in the state. Dormant captives would have to pay a $2,500 annual renewal fee, half of what most other captives are required to pay.
Nevada
Lawmakers in another big domicile—Nevada, which had 184 captives at year-end 2018, also modified the state's captive statute.
The measure, which Governor Steve Sisolak signed June 1, allows captives to go into dormant status and only be required to maintain $25,000 in capital and surplus.
The new law also makes it clear that the state insurance commissioner can suspend or revoke a captive's license if premium taxes are not paid.
Tennessee
Meanwhile in Tennessee, a rapidly growing domicile with 136 captives at the end of last year—a doubling of the state's captive count in just 4 years—lawmakers approved a measure that allows captives to receive premium payments and pay claims on insured losses in a foreign currency.
The new law also allows, with regulatory approval, protected cell captives to merge with each other, as well as permits the Tennessee insurance commissioner to make the license of a new captive effective on any day on or before the captive's license is signed, so long as the effective date is no sooner than the date a captive is incorporated.
In all, the new law "keeps Tennessee on the cutting edge of captive insurance innovation," said Benjamin Whitehouse, senior counsel with the law firm Butler Snow LLP in Nashville.
Montana
In Montana, another very large domicile with 288 captives—including inactive captives and cell captives—at the end of 2018, legislators earlier this year approved a measure impacting captives that want to use a letter of credit to meet the state's capital and surplus requirements.
Under prior law, captives that intended to use a letter of credit to meet captive capitalization and surplus requirements were required to use a Montana-chartered bank or a member of the Federal Reserve System to issue the letter.
The new law adds an additional option: the Insurance Department at the Office of the Montana State Auditor will have the discretion to approve a letter of credit issued by a bank in another state, even if the bank is not a member of the Federal Reserve.
Georgia
Smaller domiciles also updated their captive statutes. An example is Georgia, which currently has 50 captives. Earlier this year, state lawmakers approved a measure authorizing the formation of cell captives. In addition, the measure sets new rules for captives that have secured a certificate of dormancy from the state insurance commissioner.
Among other things, dormant captives will have to maintain $25,000 in capital and surplus and submit an annual report to the insurance commissioner by March 1 on their financial condition.
North Carolina
But not all states approved captive measures. North Carolina legislators, for example, stripped provisions from a broader bill, HB 220, that would have temporarily exempted captive insurance companies that redomesticate to North Carolina from state premium taxes.
That action, state captive executives say, was due to legislators' recognition that they did not have enough time to consider the proposal, not because of opposition to the measure.
Indeed, observers say it is likely the proposal will be considered during the next legislative session.
"There is an expectation that the legislation will be brought up again in the next legislative session," said Anne Marie Towle, captive practice leader with Marsh Captive Solutions in Indianapolis.
RRGs
At the federal level, though, there has been no action on proposals to expand coverages of risk retention groups (RRGs), a special kind of captive that Congress first authorized in 1981.
Under the 1981 law, RRGs could offer product liability and completed operations coverages to member-policyholders after meeting the licensing requirements of just one state. That eliminated the need for an RRG to secure a commercial insurer to issue policies in states where the RRG was not licensed.
Then in 1986, Congress passed legislation allowing RRGs to offer all commercial casualty coverages—except workers compensation—to policyholders.
Since 2006, lawmakers have discussed expanding the Risk Retention Act to allow RRGs to offer property coverage.
In the last congressional session, for example, legislation was introduced in which RRGs could provide property coverage to 501(c) nonprofit organizations.
In addition, an RRG would have to be operating for at least 10 years and maintain capital and surplus of at least $10 million.
Yet another condition: RRGs would be barred from offering property coverage in a state in which insurance regulators make publicly available the names of at least three admitted insurers that offer property insurance to nonprofit organizations.
No congressional action was taken on that proposal, and it has not been introduced during the congressional session.
Some observers are skeptical that Congress will act on the proposal given its relatively small impact.
"This is something that would impact only a few RRGs. It is so narrow that there is little congressional interest," said Jon Harkavy, vice president and general counsel with Risk Services LLC in Washington, DC.
In addition, soft conditions in the commercial market have reduced congressional interest in such an expansion, said Joel Chansky, a principal and consulting actuary with Milliman Inc. in Wakefield, Massachusetts.
But supporters of the proposal say they continue to urge lawmakers to approve an expansion of coverages.
"We are continuing our efforts and we will not stop until the proposal passes. This is too important an issue for nonprofits to be put aside," said Pamela Davis, president of the Vermont-domiciled Alliance of Nonprofits for Insurance Risk Retention Group, which has more than 8,500 policyholders and premium volume of about $50 million.
June 03, 2019