How the United States Became Home to More Captives Than Any Other Country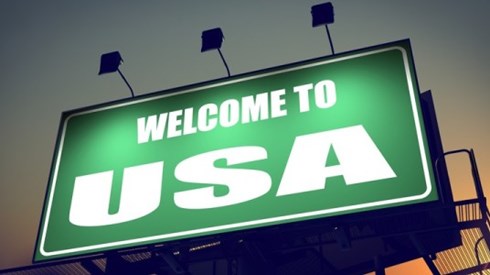 May 29, 2019 |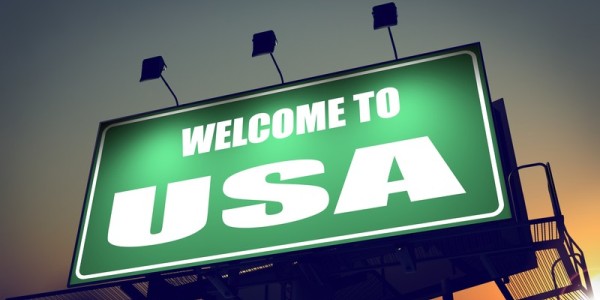 When Vermont lawmakers passed legislation in 1981 to allow captive insurance companies to be set up in the state, they did something unique for a US state: authorize a captive domicile that would compete with Bermuda and the Cayman Islands, the world's biggest domiciles.
The results were quick and dramatic. First, dozens and later hundreds of organizations set up captives in the Green Mountain State, which for many years has been the world's third-largest captive domicile.
Perhaps even more significant, Vermont's success triggered other US states to pass their own captive statutes.
"Vermont was the catalyst for other states," said Karin Landry, a Boston-based managing partner with Spring Consulting Group, a unit of Alera Group.
For many years, there were just a few states with laws permitting the formation of captive insurance companies. Now, close to 3 dozen US states permit the formation of captives.
"A lot of states said, 'We want to compete in this business and have an attractive captive statute,'" said Jeff Kurz, managing director—North American sales and consulting at Artex Risk Solutions in Rolling Meadows, Illinois.
Accompanying that increase in states allowing captive formations has been the growth in the number of captives. Counting all states with captive statutes, the United States has become the world's largest domicile. Indeed, with close to 3,400 captives licensed in its states, the United States, by far, outranks Bermuda, which reported 711 captives in 2018 and the Cayman Islands with 703.
"In the old days, offshore was the only choice. That hasn't been the case for quite some time," said Michael Corbett, director of captive insurance for the Tennessee Department of Commerce and Insurance in Nashville.
In fact, a driver of growth in some captive domiciles has been the redomestication of offshore captives.
In Vermont, for example, 88 of its captives are redomestications, the bulk of which came from offshore domiciles, said David Provost, Vermont's deputy commissioner of captive insurance in Montpelier.
The growth in captive formations is spread across state domiciles in the United States, regardless of when those states enacted legislation allowing captive formations.
To be sure, not all captive domiciles have grown. Indeed, Colorado, which, in 1972, became the first US state to allow captive formations, has seen little growth over the years in the number of licensed captives. Currently, Colorado has seven captives, compared to eight in 2006.
Observers cite several reasons for the lack of captive growth in Colorado, especially lack of support from state regulators.
"There has not been proactive regulatory marketing support," Ms. Landry said.
By contrast, Vermont, whose original captive statute was passed in 1981, became the largest US domicile in 1985, surpassing Colorado. Then, following tremendous captive growth in the 1990s, Vermont overtook Guernsey to become the world's third-largest domicile, a position it still holds with 580 captives at the end of last year.
North Carolina, one of the newer US domiciles, already had 52 captives in 2014, just 1 year after lawmakers passed the state's captive statute. At the end of 2018, North Carolina had 244 captives, making it one of the largest US captive domiciles.
That growth, says Debbie Walker, senior deputy commissioner of the Captive Insurance Companies Division of Insurance in Raleigh, North Carolina, is the result of both new captive formations as well as "substantial" redomestications from other domiciles, both onshore and offshore.
In some cases, captive growth has been fueled by legislative updates to states' captive laws.
An example is Tennessee. By 2011, Tennessee, whose original captive statute was passed in 1978, making it one of the oldest domiciles in the United States, had just two captives, a figure that was soon to skyrocket, as a result of legislation passed that year.
That measure, drafted in large part by Tennessee Department of Commerce and Insurance Commissioner Julie Mix McPeak, and Kevin Doherty, a Tennessee attorney and the current president of the Tennessee Captive Insurance Association, set new captive minimum capital and surplus requirements, allowed captives to write workers compensation coverages, and permitted the formation of cell captives. It has led to major captive growth in the state.
Excluding cell and inactive captives, the number of captives licensed in Tennessee doubled in the last 4 years, hitting 136 at the end of 2018, up from 68 in 2014.
The 2011 legislative changes and others, such as a measure passed in 2016 that gives a 1-year premium tax exemption for captives that redomesticate from non-US domiciles, has helped to make Tennessee "an extremely attractive domicile," Mr. Corbett said.
Legislative changes and updates also have helped to drive growth in other domiciles.
In Vermont, there have been almost yearly legislative changes "to keep pace with the captive industry," said Richard Smith, president of the Vermont Captive Insurance Association in Burlington.
For example, earlier this year, Vermont lawmakers approved legislation giving captives more time between mandatory financial examinations, while in 2018 they approved a measure extending the time captives have to pay premium taxes.
Another driver of captive growth is the US Congress. Back in 1981, federal lawmakers passed legislation allowing the formation of a new type of captive: a risk retention group (RRG).
Risk retention groups, unlike other captives, could do business in any state after meeting the licensing requirements of just one state. That reduced costs because RRGs, unlike other captives, did not have to retain commercial insurers to issue policies in states in which the captives were not licensed.
Initially, only a handful of RRGs were established. The reason is that under the 1981 law, RRGs could only write product liability and completed operations coverages.
That changed in 1986 when Congress, amid soaring insurance premiums in the traditional commercial market, amended the 1981 law to allow RRGs to write all casualty coverages, except workers compensation.
The 1986 legislation had an immediate impact with dozens of RRGs being formed. Today, just over 200 RRGs are operating, with that number expected to rise as conditions again tighten in the commercial market.
"If the market tightens like it did in the 1980s, we could very well see new RRGs being formed," said Jim Swanke, senior director—risk consulting services with Willis Towers Watson in Minneapolis.
Growth also is expected in states that have passed legislation to bring their captive statutes up to date.
"States are updating their captive statutes to compete against well-established domiciles," notes Nancy Gray, a regional managing director in Aon's Burlington, Vermont office.
One example of such an update is Illinois, where legislators last year approved a sweeping measure slashing captives' minimum capital and surplus requirements, while also giving captives the ability to make loans to affiliated companies.
At the time Illinois lawmakers approved the changes, the state had just five captives. "That number should grow" in the wake of that update, said Spring Consulting Group's Ms. Landry.
And other US domiciles also will pass measures to keep their captive statutes up to date.
"You'll see legislation in a number of states that want to stay competitive," said Michael Serricchio, a managing director with Marsh Captive Solutions, a unit of Marsh LLC in Norwalk, Connecticut.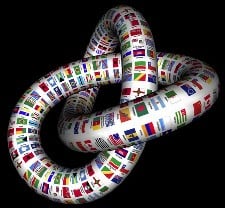 What Is a Captive Domicile, and How Do You Choose a Captive Domicile?
A captive domicile is the state, territory, or country that licenses a captive insurance company and has primary regulatory oversight over that captive insurer. A captive domicile may or may not have special purpose legislation under which it licenses special purpose insurers referred to as "captives." Selecting a captive domicile is one of the first issues to consider when forming a captive insurer. Check out our captive domicile page to find out more.
May 29, 2019