Captive Formations Continue as Soft Market Persists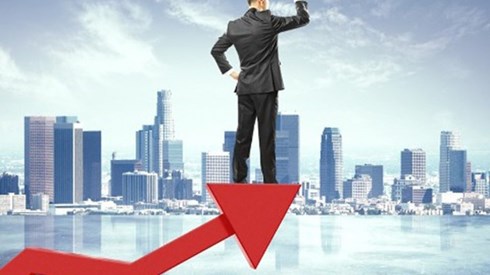 January 23, 2019 |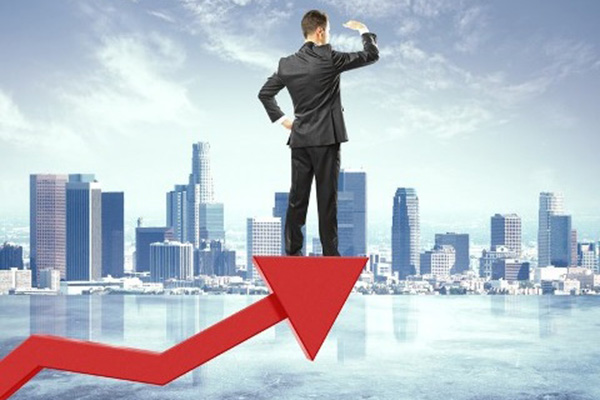 Even as soft conditions persist in the commercial market, captive insurance company formations are continuing.
In Vermont, which is the largest captive domicile in the United States and the third largest in the world with 558 captives at year-end 2018, state regulators licensed 25 captives in 2018. That is along the lines of the last 2 years in which 24 captives were licensed in 2017 and 26 in 2016.
"In hard and soft markets, Vermont has always been consistent in its growth and we expect that to continue," said Ian Davis, Vermont's director of financial services in Montpelier.
Other domiciles also saw new captive formations in 2018, though not on the same pace as in prior years. For example, in Hawaii, which had 231 captives at year-end 2018, 8 new captives were licensed last year, down from 30 in 2017, while in South Carolina, whose captive count hit 171 at the end of last year, regulators licensed 8 captives in 2018, down from 15 in 2017.
In addition, Arizona, which had 121 captives at year-end 2017, licensed 8 new captives in 2018, down from 11 in 2017, and in Texas, which had 42 captives at the end of last year, 4 captives were approved last year, down from 8 in 2017.
Outside the United States, captive growth also continued. For example, in the Cayman Islands, which is the world's second-largest domicile with 703 captives at year-end 2018, 33 captives were licensed last year, the same number it licensed in 2017.
"Captives are continuing to be set up but at modest levels," said Nancy Gray, a regional managing director in Aon's Burlington, Vermont, office.
While captive growth has been moderate during the last couple of years, captive experts note that some captive parents, as they have become more comfortable with their captives as a risk funding vehicle, are expanding their captives.
"More risks are being put into captives," said Ann West, senior vice president with Artex Risk Solutions, Inc., in Charleston, South Carolina, adding that captive premium volume also has increased as the percentage of new captives in some domiciles, such as South Carolina and Tennessee, set up by larger companies has risen.
At the same time, changes lawmakers made last year to their states' captive statutes could lead to future growth, observers say.
For example, in Illinois, which is one of the smallest domiciles in the United States with just 5 captives at the end of 2018, lawmakers last year approved legislation, which, according to a statement by then-Governor Bruce Rauner, will make the state "more attractive to companies" to use captives.
Among other things, the 2018 Illinois law substantially lowers captive minimum capitalization and surplus requirements, as well as gives captives, after first securing the approval of the Illinois Department of Insurance, the ability to provide loans to affiliated companies.
"Illinois really has modernized its captive statute," said Tom Jones, senior counsel with McDermott, Will & Emery LLP in Chicago.
"Illinois will be a state to watch," added Michael Serricchio, a managing director of sales with Marsh's Captive Advisory Group in Norwalk, Connecticut.
Illinois is just one of about half a dozen states that amended their captive statutes in 2018. For example, lawmakers in Delaware and Vermont approved measures giving captives more time to pay premium taxes, while North Carolina lawmakers passed legislation to make it clear that captives licensed in other states are exempt from North Carolina taxes, such as premium taxes, even if the captive owner does business in North Carolina.
"We are always looking for ways to improve our captive law and keep it relevant," said Debbie Walker, senior deputy commissioner of the Captive Insurance Companies Division of the North Carolina Department of Insurance in Raleigh, North Carolina.
In addition, legislators in Connecticut, which had 15 captives in 2018, approved a measure authorizing agency captives as a new captive type, while South Carolina lawmakers enacted legislation that makes numerous changes to the state's captive statute, including allowing state regulators to reduce capitalization requirements for inactive captives.
At the same time, in Delaware, which reported 979 captives at year-end 2018, including so-called series captives, 46 captives were licensed last year. Of those new captives, 30 received, as allowed under legislation passed in 2018, conditional licenses. Under the new law, the state insurance commissioner has authority to issue 6-month conditional certificates of authority to allow new captives to begin operations while the captives' applications are being reviewed by regulators.
The move by lawmakers to enhance state captive statutes is not surprising, experts say. "There is vigorous competition out there. Everyone wants to have the best law," said Jim Swanke, senior director—risk consulting services with Willis Towers Watson in Minneapolis.
Meanwhile, state captive regulators are optimistic that captive growth will continue in 2019.
"We are on an uptick. I see 2019 as a solid growth year for Missouri," said John M. Talley, captive program manager at the Missouri Department of Insurance, Financial Institutions and Professional Registration in Jefferson City, Missouri. In 2018, Missouri licensed 10 captive insurance companies bringing its captive count up to 71.
"The captive marketplace remains strong, innovative, and dynamic," said Jeff Kehler, captive administrator at the South Carolina Department of Insurance in Columbia.
"We are hopeful that the continued growth of Tennessee's captive insurance market will continue into 2019 and beyond," said Julie Mix McPeak, commissioner of the Tennessee Department of Commerce and Insurance in Nashville. Tennessee reported 139 captives at year-end 2018, up from 126 at the end of 2017.
"Arizona is a mature and proven captive domicile that continues to thrive and grow along with the larger economy. We expect that to continue at a modest but steady pace," said Stephen Briggs, legislative assistant with the Arizona Department of Financial Institutions in Phoenix. 
What Is a Captive Domicile, and How Do You Choose a Captive Domicile?
A captive domicile is the state, territory, or country that licenses a captive insurance company and has primary regulatory oversight over that captive insurer. A captive domicile may or may not have special purpose legislation under which it licenses special purpose insurers referred to as "captives." Selecting a captive domicile is one of the first issues to consider when forming a captive insurer. Check out our captive domicile page to find out more.
January 23, 2019