Steve Kinion Reflects on Captive Insurance and the Delaware Domicile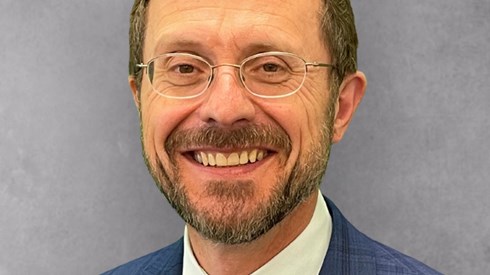 August 29, 2022 |
As earlier reported, Steve Kinion, the longtime director of the Delaware Captive Bureau, will soon be leaving his position to rejoin the Zack Stamp, Ltd., law firm in Springfield, Illinois, where he will focus on insurance regulatory matters and captive insurance.
Mr. Kinion became Delaware's captive insurance director in 2009. During that period, Delaware became a major captive domicile, with its captive count rising to 736, up from just 38 in 2009. Today, Delaware is the third largest US captive insurance domicile and the fifth largest in the world.
In this interview, Mr. Kinion discusses a wide range of issues, including why Delaware has grown into a major captive insurance domicile, how the risks placed in Delaware captives have changed over the years, the likelihood of future captive growth, and what he has enjoyed most about being a captive regulator.
When you became the captive insurance director for the Delaware Insurance Department in 2009, Delaware had only 38 captives. Today, Delaware has 736 captives. What are some of the reasons Delaware has grown so tremendously as a captive domicile?
Delaware has been responsive for more than a decade to the needs of the captive insurance community. It has always maintained cutting-edge laws, such as developing the series captive insurance concept, which Delaware started around 2010 and has become very popular. In fact, if you look at the type of captives that have been licensed in Delaware, there are probably more series captives than any other type of captive. In addition, Delaware has conditional licensing. When Insurance Commissioner Trinidad Navarro came into office, he directed the insurance department to develop a streamlined and efficient license system that maintained the security and solvency of captive insurers. The result is conditional licensing. Conditional licensing allows certain captive managers, who are on the approved list, to avail their clients with conditional licensing so they can obtain a conditional license to conduct business on the same day the license is submitted. It allows a captive insurer to go into business immediately.
Do you expect captive growth to continue, and if so, why?
Yes, I do. Captive insurance is a symptom of the overall insurance market. The overall insurance market, which is the property and casualty commercial side, is seeing price increases. Consequently, insurance buyers look for alternatives. Captive insurance is one of those alternatives. Sometimes, not in all cases, of course, but once a company has formed a captive insurance company and likes the way it operates, and the captive meets its owner's needs, they often continue to insure risks with the captive.
How have the risks taken on by Delaware captives changed over the years?
The change in risks is also reflective of the business environment. Here is an example: When I first became a captive director in 2009, I did not recall as many coverages for cyber insurance as I see today. In 2009, we did have the Internet, but terms like "ransom" were not embedded in our lexicon as well as they are today. That is one reflective change. Also, the current state of the economy, like supply chain issues: supply change coverage was once not as important as it is today.
What are some of the more significant changes Delaware legislators have made to the state's captive statute?
One very significant change is conditional licensing. Last year, Delaware licensed 70 new captives. Close to 95 percent of those were conditional licenses. This year, Delaware has licensed more than 30 captives. With the exception of maybe three or four of those new captives, the others were all conditional licenses. It is what we refer to as "speed to market." I like that term because conditional licensing, as I have said earlier, provides a license to conduct a business of insurance for a captive insurance company on the same day its application has been submitted. No longer are captive regulators racing against the clock to process an application and issue a license within a 30-to-45-day period. In my view, because under conditional licensing, a captive can do business, it relieves regulators from having to race against the clock in the 30-to-45-day period—in some cases less—and allows a more thorough review of the application for a license.
What are some of the challenges captives and their parents face today?
For captives making the Internal Revenue Code section 831(b) tax election, it is no secret that the Internal Revenue Service is targeting them for audits. That is certainly one challenge. Other challenges captives face include the shortage of good quality personnel in the captive insurance industry. From what I see, there is a great demand for captive expertise and experience but not enough supply to satisfy that demand. I don't know how long it will take to remedy that. It may take years. Captive insurance experience is not learned overnight. I have to applaud organizations like the Captive Insurance Companies Association (CICA), whose president is Dan Towle, and the National Risk Retention Association (NRRA), whose executive director is Joe Deems. CICA and the NRRA are making efforts, using a baseball analogy, to build a farm team of young people to come into captive insurance and make it their career.
Where do you see future captive growth occurring?
I am still very optimistic on the global captive industry. Latin America, for example, is an underserved market. Certainly, China is. From a continental perspective, more than 50 percent of the world's captives are formed in the United States, while about 11 percent are in Europe. Both regions have room for growth. Captive insurance is symptomatic of the overall insurance market. When the overall insurance market hardens, businesses that need insurance have to find insurance at some point. Captive insurance is one of those forms.
What are some of the opportunities captives have today?
Directors and officers (D&O) insurance is one. There is an appetite for directors and officers insurance, especially in certain markets, such as companies involved in cryptocurrency, special purpose acquisition companies, otherwise known as SPACs. New legislation in Delaware allows a Delaware corporation to form a captive insurer to insure its Side A D&O risks. I anticipate Delaware corporations will consider this statutory change in the coming years.
What advice would you give to those entering the captive insurance industry today?
My advice is first work very hard and obtain your Associate in Captive Insurance (ACI) designation [through International Center for Captive Insurance Education]. I hold that designation. I obtained my ACI earlier this year after 13 years of being a captive regulator of the third largest captive domicile in the United States. I learned a lot. I saw aspects of captive insurance that I never really had thought about. Utilize the captive insurance opportunities for learning today that were not available in 2009 when I became a captive director. We now have captive insurance industry podcasts, such as Richard Cutcher's Global Captive Podcast, which did not exist 13 years ago. Listen to those while walking the dog, gardening, exercising, doing laundry, or whatever. We have Thought Leadership videos that IRMI provides and that I watch from time to time and find very, very useful. Take advantage of those educational resources that are a click away. [Editor's note: IRMI and WebCE also offer high-quality, affordable captive and risk finance continuing education courses in the Captive.com Learning Center.]
What have you enjoyed the most about being a captive regulator?
Working with captive professionals, especially those on the staff of the Delaware Insurance Department. The captive regulators in Delaware are not just colleagues; they are my friends, and they are very high caliber and top quality. In addition, the variety of captive insurance companies to which I have been exposed over the last 13 years, I have probably seen just about every kind of captive insurance company in existence today. Some have been formed by small-to-midsized companies and others by Fortune 500 companies and even Fortune 100 companies. That is really one of the benefits of having worked in Delaware. I have seen small captives to really huge captives and everything else in between. There are captives in Delaware that write $275 million in annual premiums. On the other end of the scale, there are captives that only write $275,000 in annual premium, just a fraction of the biggest. I've gone from the smallest to the biggest.
What is your next position?
I'm going back into law. My first job out of law school was at the Oklahoma Department of Insurance. I left the Oklahoma Insurance Department to work for Farmers Insurance Group, and from there I went into practicing law. I will focus on captive insurance and insurance regulatory matters. I have an abundance of captive and regulatory know-how that I look forward to employing for my clients.
Mr. Kinion is pictured above. (Courtesy photo.)
August 29, 2022