Global Insured Natural Disaster Losses Reached $120 Billion in 2022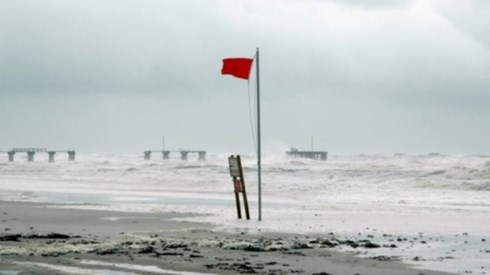 January 11, 2023 |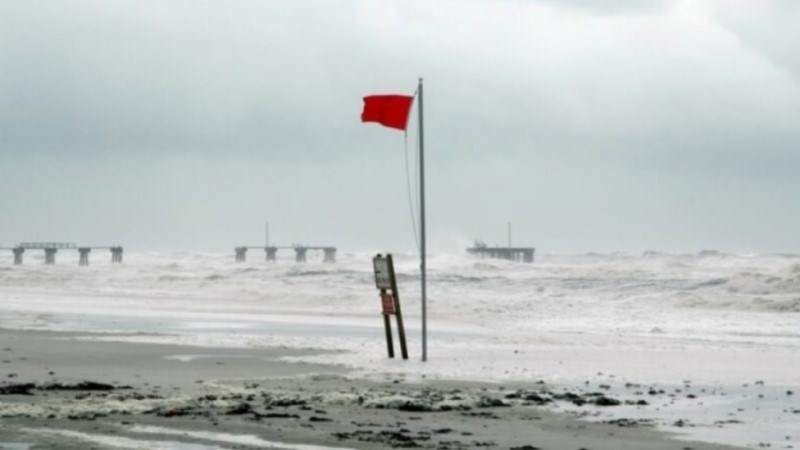 Insured losses from natural disasters reached $120 billion in 2022, according to an assessment from Munich Re, while total natural disaster costs reached an estimated $270 billion last year.
Total disaster losses were down in 2022 from the $320 billion experienced a year earlier, but the year continued a recent run of large loss years, Munich Re noted. While total losses were close to the annual average of the past 5 years, insured losses exceeded the average of $97 billion from 2017 to 2021.
"The continued high level of insured losses is impacting insurers at a time when they are having to deal with both high inflation rates and a shrinking capital base due to rising interest rates," a Munich Re report said. "In contrast, the positive effect on investments from higher interest rates will only come in time."
Hurricane Ian was the year's most costly disaster, responsible for more than one-third of overall losses and roughly half of the year's worldwide insured losses, according to Munich Re. Ian made landfall on Florida's west coast in September with wind speeds of nearly 150 mph—only 4 storms have made landfall on the US mainland at greater strengths.
Hurricane Ian caused approximately $100 billion in total losses, of which $60 billion were insured. "In terms of insured losses adjusted for inflation, Ian was the second-costliest tropical cyclone on record after Hurricane Katrina in 2005," Munich Re said.
"Severe storms like Ian fit in with the anticipated consequences of climate change: most researchers do not expect an increase in the overall number of tropical cyclones as a result of global warming. However, they do anticipate a rise in the proportion of particularly severe cyclones with exceptionally heavy rainfall," the Munich Re report said.
Last year's second-costliest and greatest humanitarian disaster was severe flooding in Pakistan that resulted from record-breaking monsoon rainfall, Munich Re said. Rainfall in Pakistan was between five and seven times greater than normal in August, according to the reinsurer, while accelerated glacier melt as a result of high temperatures increased the flooding. At least 1,700 people were killed by the floods while direct losses were estimated to be at least $15 billion.
"Researchers estimate that the intensity of an event of this kind has already increased by half because of climate change, compared to a world without global warming, and that it will continue to rise in the future," Munich Re said.
The second-largest insured natural disaster in 2022 was flooding in southeast Australia in February and March, Munich Re said. Extreme rainfall led to flash floods and severe river flooding, with many residents having to be rescued from their homes by boat or helicopter. The floods also affected the major population centers of Brisbane and Sydney.
Overall losses from the March Australian floods were estimated at $6.6 billion, with just less than $4 billion of that insured. The country experienced additional flooding in October, though the losses were less severe. Overall, Australia experienced $8.1 billion in flood losses in 2022, with $4.7 billion of that insured.
The US National Oceanic and Atmospheric Administration (NOAA) offered its own assessment of 2022's weather-related disasters in the United States.
According to NOAA, the United States experienced 18 separate billion-dollar weather and climate disasters during the year. The number of billion-dollar disasters tied for the third most in a year with 2011 and 2017, trailing only 2020, with a record 22 such events, and 2021, with 20.
The 2022 billion-dollar-loss weather disasters in the United States included the following.
A winter storm/cold wave event across the central and eastern United States
A wildfire event with wildfires across the western United States including Alaska
A drought and heat wave event across the western and central United States
A flooding event in Missouri and Kentucky
Two tornado outbreaks across the southern and southeastern United States
Three topical cyclones (Fiona, Ian, and Nicole)
Nine severe weather/hail events across many parts of the country, including a derecho in the central United States
Total damages from the 18 disasters in 2022 were approximately $165 billion, NOAA said, topping the inflation-adjusted total of $155.3 billion in 2021, making 2022 the third most costly year on record behind only 2017 and 2005 when losses are adjusted for inflation.
NOAA set Hurricane Ian's total costs at $112.9 billion, ranking it as the third most costly hurricane to hit the United States since 1980, behind Hurricane Katrina in 2005 and Hurricane Harvey in 2017.
NOAA noted that from 2016 to 2022, 122 separate billion-dollar disasters have hit the United States, killing at least 5,000 people and resulting in more than $1 trillion in damages. Five of the last six years (2019 being the exception) have seen weather-related disasters causing at least $100 billion in losses, NOAA said.
NOAA's report said the United States experienced an average but destructive hurricane season in 2022, with 14 named storms forming in the North Atlantic Basin including 4 tropical storms, 8 hurricanes, and 2 major hurricanes. In addition to Hurricane Ian and Hurricane Fiona—which brought massive flooding to Puerto Rico—Hurricane Nicole was the first hurricane to hit the United States during November in 40 years.
The United States also experienced an above-average tornado year in 2022, NOAA said, with the preliminary US tornado count for the year approximately 9 percent above the 1991–2020 average for the contiguous United States with 1,331 tornadoes reported.
January 11, 2023