2022's Strong Pace of Captive Formations Expected To Continue in 2023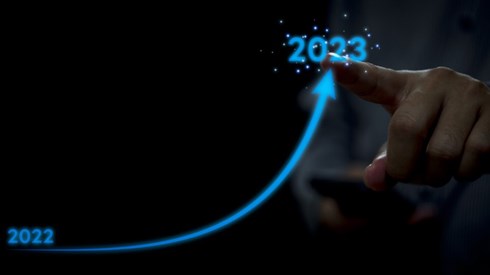 February 01, 2023 |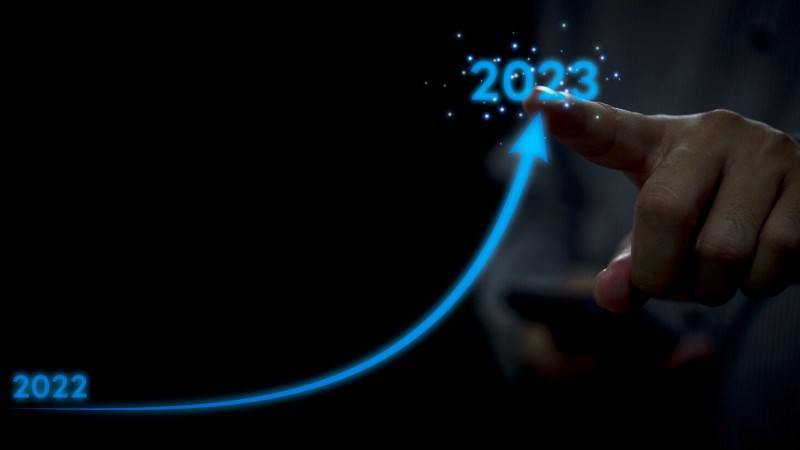 New captive insurance company formations continued to be strong in 2022, and captive formations are expected to remain at a high level in 2023 amid continued high rates in the traditional commercial insurance market, captive regulators say.
Vermont, by far the biggest US captive insurance domicile, licensed 41 captives last year. It was the sixth-highest number of new formations in a year in Vermont's 41 years as a captive domicile.
"We are a top domicile. Our regulatory staff is the number-one captive staff in the world. We have the experience, and I don't see that changing. That is one of the reasons we are so attractive, as well as a good law," said Sandy Bigglestone, deputy commissioner of the Captive Insurance Division in Vermont's Department of Financial Regulation in Montpelier.
And the pace of captive formations is continuing in Vermont this year. "So far, we already have issued five new licenses," Ms. Bigglestone said. At the end of 2022, Vermont had a record 639 captive insurance companies.
New captive formations were high in other domiciles as well. In Utah, 57 captives were licensed in 2022, up from 52 in 2021 and 39 in 2020. The new formations in 2022 brought Utah's captive total to 419.
"2022 was a very good year," said Travis Wegkamp, captive insurance director with the Utah Insurance Department in Salt Lake City.
"Our expectations are that 2023 growth will be similar to last year," Mr. Wegkamp added.
North Carolina licensed 62 captives in 2022, bringing the state's captive count up to 294 at the end of the year.
"We are excited by the continued success of our captive program here in North Carolina as we approach the 10th anniversary of the passage of" the domicile's captive insurance statute, said North Carolina's Commissioner of Insurance Mike Causey in Raleigh.
And North Carolina captive regulators expect that growth to continue.
"We expect that 2023 will be another year of growth by North Carolina's captive insurance industry," said Lori Gorman, deputy commissioner of North Carolina's Captive Insurance Division, also in Raleigh.
"We are showing strong, steady growth. And we are seeing a lot of interest in cells and series captives," Ms. Gorman added.
In Montana, 46 new captive insurance companies were licensed in 2022, raising the domicile's total captive count to 268
"This was a very good year for us," said Steve Matthews, captive insurance coordinator in the office of the Montana Commissioner of Securities and Insurance in Helena.
Montana officials also expect captive formation activity in their state to remain brisk this year. "Rates are going up in the traditional market, and coverages are harder to find. We don't see any reason why captive formations will not continue to be strong this year," Mr. Matthews said, adding that Montana is "a very competitive domicile" and has already licensed six new captives since the start of 2023.
In South Carolina, 27 new captive insurance companies were licensed in 2022, boosting the domicile's total number of captives to 208.
South Carolina's top captive regulator expects that growth to continue in 2023. "The value captives provide to parent companies remains attractive, especially as the hard market continues. We anticipate another substantial number of new formations for the coming year," said Joe McDonald, director of the South Carolina Department of Insurance's Captive Insurance Division in Columbia.
In Missouri, 8 new captives were licensed in 2022, boosting the domicile's captive count to 88. "We had a great year," said Sam Komo, captive program manager for the Missouri Department of Commerce & Insurance in Jefferson City.
Mr. Komo said Missouri's captive insurance growth is likely to continue this year. "With hard conditions in the traditional market continuing, we expect to have the same formation number as in 2022," Mr. Komo said.
Captive experts expect that in 2023 many captive insurance companies will expand the risks they cover.
"My expectation for 2023 is a continuing frenzy of captive optimization studies as organizations are looking to do more with their captives. Organizations will be looking to add new coverages to captives, such as medical stop-loss and cyber risk, to better insulate themselves from turbulent insurance market conditions," said Jim Swanke, senior director of captive solutions for Willis Towers Watson in Minneapolis.
"Any hope for a softening insurance market was dashed by the massive insured losses caused by Hurricane Ian, as it had a significant negative impact on the reinsurance market," Mr. Swanke added.
And those captive experts say that with hard conditions in the commercial market, captive formations will continue at a strong pace.
"The hard market is continuing for certain lines of coverage, and that has promoted high growth for captive formations," said Michael Serricchio, a managing director with Marsh Captive Solutions in Norwalk, Connecticut.
"I see no indication of a slowdown," Mr. Serricchio added.
February 01, 2023