Vermont's Christine Brown on the Domicile's Growth, Evolution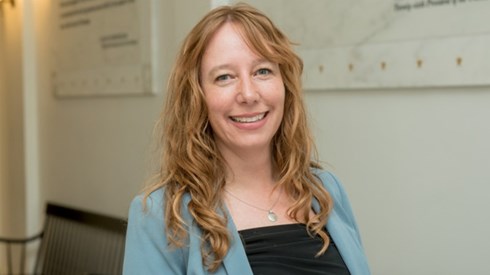 December 01, 2021 |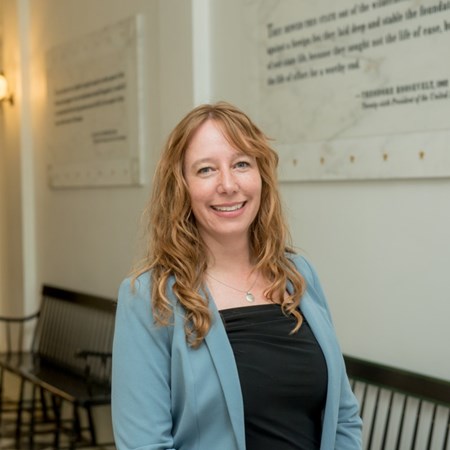 Editor's note: This is an excerpt from an interview that originally appeared in Captive Insurance Company Reports (CICR). You can read the full interview in the December 2021 issue of CICR.
Christine Brown is assistant director in the Vermont Department of Financial Regulation (DFR) Captive Division. In that role. Ms. Brown directly supports the director of captive insurance and the deputy commissioner of captives in licensing, strategic planning, legislative initiatives, and industry outreach.
Ms. Brown joined the Captive Division in 2003 and has been involved in all aspects of the analysis and examination processes. Prior to joining the Captive Division, Ms. Brown spent 7 years in public accounting with Johnson Lambert in Burlington, Vermont, where she specialized in captive insurance, and with Ernst & Young in Boston. Ms. Brown received master of science and master of business administration degrees from Northeastern University, as well as a bachelor of arts degree in political science from Regis College.
For many years, Vermont has been the largest US captive insurance domicile, as well as the world's third-largest domicile. What factors have contributed to that growth?
It really all boils down to the people and infrastructure we have here in Vermont. We have a really deep bench of knowledge and experience. Here at the Vermont DFR, we have approximately 30 individuals, the majority of whom have been with us for more than 10 years and who dedicate their time to the regulation of captive insurers domiciled in our state.
Vermont is also home to many captive service providers who have decades of experience and are the thought leaders in the industry. The Vermont Captive Insurance Association, which is the largest captive industry association in the world, plays a critical role not only for its members but also for the captive industry at large by providing excellent educational and networking opportunities and lobbying on behalf of the industry. They have been key not only for their members but also for the captive industry at large.
Finally, another big contributor to the success of the captive industry in Vermont is the support we get from our leadership. For example, Michael Pieciak, the commissioner of the Vermont Department of Financial Regulation, has been an excellent leader and supporter of the captive insurance industry. Our legislature and governors throughout the years have recognized the importance of the captive industry to the state and how it has contributed to our economy. Being such a small state, we really have the ability to get things done effectively and efficiently, which has served the industry well.
Vermont, like other domiciles, has frequently amended its captive insurance statute. What have been some of the more significant changes Vermont lawmakers have made to the statute in recent years?
The addition of two new types of captives, the affiliated reinsurance company in 2018 and the agency captive in 2017. Every year, Vermont looks at not only the larger recommendations for improvement but at all recommendations. This annual process with industry leaders and our legislature helps us remain a consistent regulatory body with a focus on improvement and innovation.
Some of the recent legislative changes have involved our laws around sponsored captives because we have seen a tremendous increase in the number of these types of captives and their protected cells in recent years. For example, last year we made changes to simplify the conversion process and the year before we reduced capital requirements for the core.
We always look to streamline and clarify existing law by listening to the captive constituency when it comes to making it a little easier for people to understand as well as to be in line with current industry expectations and best practices.
Captive growth in many domiciles has slowed in recent years. What do you attribute that slowdown to, and has the slowdown ended?
I think the slowdown really was the result of the extended soft market that we were experiencing. I also have heard anecdotally that many of the new leaders of organizations haven't experienced a hard insurance market, thus didn't really understand the value a captive could bring to their overall risk management and insurance strategy. But I do think that a slowdown has ended, at least in the short term.
In Vermont, at the end of last year, we really started to see an uptick in captive formations. Generally, over the last 5 years, we were licensing an average of 25 captives per year. Last year, we licensed 38 captives, which was really a good year for us. And this year, we already have licensed 40 captives. We are on track to have one of our best years.
How have risks assumed by Vermont captives changed in recent years?
I don't think there have been a lot of changes in the types of risks captives are insuring. We are still seeing traditional risks being placed in captives. We have been seeing more interest from technology-driven companies, like automated vehicles and renewable energy, but the risks going into these captives are on par with what we have seen in other captives.
We are seeing more interest in putting cyber risks in captives, but generally things have not changed all that much. The use of cells, as I mentioned earlier, is a big growth area with unique structures and programs, but by and large the risks being insured through cells are not unique.
Ms. Brown is pictured above. (Courtesy photo.)
December 01, 2021