SRS's Peter Child Sees Opportunities in the European Captive Market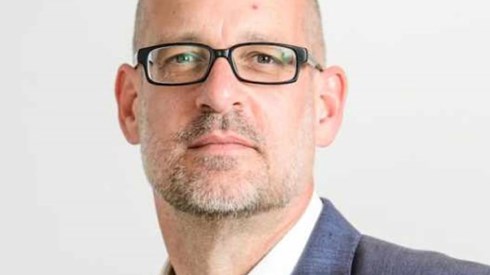 June 13, 2022 |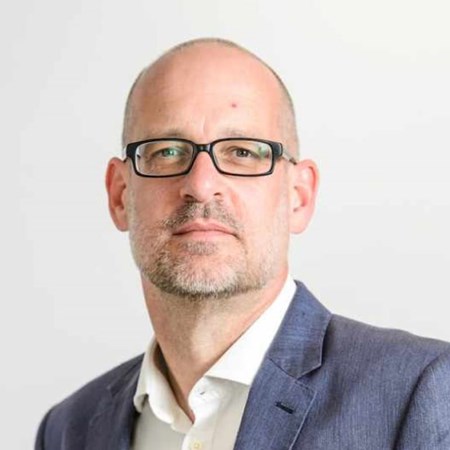 Editor's Note: This article is based on an interview with Peter Child, CEO of SRS Europe, that originally appeared in Captive Insurance Company Reports (CICR). The full interview can be found in the June 2022 issue of CICR. Subscribers can find links below.
In his role as CEO of SRS Europe, Peter Child sees a host of captive insurance opportunities in the European market both for his company and for the captive insurance industry.
Mr. Child originally joined Strategic Risk Solutions (SRS) in 2021 to lead the firm's Guernsey operations, with the independent insurance company manager naming him to his current position earlier this year. As CEO of SRS Europe, Mr. Child is responsible for continuing the growth of SRS's European presence in Luxembourg, Dublin, Malta, Switzerland, Guernsey, Sweden, and the Netherlands, as well as pushing the company into new territories.
While the hard commercial insurance market has led to rapid growth of the captive insurance market over the past 2 years, Mr. Child sees value in viewing captives over a longer term.
"The last couple of years have been a boom time for captives driven by the hard market encouraging firms to reconsider their risk financing strategies," Mr. Child said. "For at least the next 12 months, there will continue to be transactional opportunities (i.e., people coming to the captive concept in order to find solutions to immediate cost or cover issues). However, for us, the strategic advantages of the captive provide for an opportunity that is always available to the company that is well risk managed and cognizant of the longer-term benefits that can be accrued."
European captive insurance domiciles are participating in that captive formation trend, according to Mr. Child.
"There are all kinds of new formations, from the smaller cells providing monoline cover for increased deductibles to larger captives accessing reinsurance on a multiline multiyear basis," he said. "Agency captives (i.e., those being established by [managing general agents] to enable them to share in the underwriting risk of their portfolios) have also been strongly to the fore on our experience."
Mr. Child acknowledged the perception that the European captive insurance market is dominated by larger companies but noted that smaller organizations are increasingly finding ways to take advantage of captive insurance opportunities.
"The immediate fiscal and financial benefits of a captive are clearer in the United States, and this has helped the concept penetrate further into the small to medium-sized (SME) sector on that side of the Atlantic on both an individual captive and risk retention group basis," Mr. Child said. "That said, smaller companies are using cells and innovations like the preauthorized cell regime in Guernsey to establish captives. However, we don't really see smaller companies using mutuals in Europe in the same way that they use the risk retention group legislation in the United States."
Regarding differences among captive domiciles in Europe, Mr. Child said there are clear differences between those domiciles located inside the European Union or the European Economic Area and those outside those groups. Within those two areas, the differences—at least on the surface—tend to be fairly small, he said.
"The key difference comes from the regulatory ethos: How approachable is the regulator? Will they listen to and readily understand concerns or idiosyncrasies? How quick are they to react both in terms of day-to-day processes and more unusual requests?," Mr. Child said. "It is those domiciles whose regulators are more willing to engage proactively and constructively with industry that tend to be more successful as captive centers."
Some European governments are currently taking steps to become more attractive as captive insurance domiciles, Mr. Child said.
"In recent months, the United Kingdom, France, and Italy have all made noises about making their regulatory environments more favorable for captives, or, in the case of the United Kingdom, for insurance business as a whole," he said. "While not a government, Lloyd's recent pronouncements on making its market more attractive for captive establishment is also very interesting, reflecting the general move of the mainstream to try to adapt in order to adopt more captive business."
As they are elsewhere in the world, captive insurance company owners in Europe are exploring new uses for the risk financing vehicles, according to Mr. Child.
"Certainly, there are more financial lines being written in European captives than ever before. This is mostly a reflection of the strength of the market hardening that these lines have witnessed," he said. "In terms of new risks, cyber is widely being written by captives, sometimes in order to access reinsurance capacity, sometimes in order to provide broader coverage as the market has tightened terms as it seeks a consensus on what a standard supportable market cyber wording might ultimately look like."
Many of the new risks being placed into European captive insurance companies are specific to the captive's parent and its risk financing needs, Mr. Child suggested.
"Many new risks are highly bespoke. These are policies that are being drafted as variations on a theme of traditional lines of cover, heavily amended to reflect the captive owner's particular understanding of their own risk," Mr. Child said. "This sometimes includes simplification of wordings and triggers, with investigation of parametric triggers becoming more common in recent years."
CICR Link for Vertafore ReferenceConnect Subscribers:
CICR Link for IRMI Online Subscribers:
Not a subscriber yet? Get access now.
Mr. Child is pictured above. (Courtesy photo.)
June 13, 2022