US, European Captive Markets Differ but Might Be Growing More Alike
March 14, 2022 |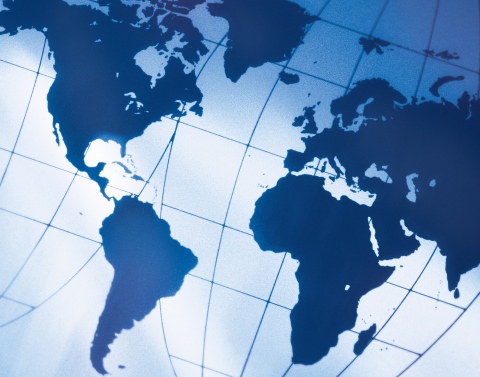 A major distinction between the European captive insurance market and that in the United States is that historically the European market was largely made up of larger captives, according to a group of European captive insurance experts.
In addition to seeing fewer captives in Europe than in the United States, the market generally lacks participation by small and medium-sized enterprises (SMEs), according to Alexandra Gedge, senior captive consultant at Hylant.
Ms. Gedge and others discussed the European captive insurance market during a session titled "A View from Across the Pond" at this year's Captive Insurance Companies Association International Conference.
Onerous captive regulatory requirements in Europe generally make it less practical for smaller captive insurance companies to operate, Ms. Gedge said. While in the United States a captive might be an efficient choice with as little as $100,000 in annual premium, in Europe prospective captive parents have typically looked at perhaps €3.2 million in premium to make captive insurance a viable choice.
Another panelist, Udo Kappes, head of P&C and reinsurance at Airbus SAS, suggested Ms. Gedge's estimate might be on the low side. "I would say more like €5 million is probably a starting point," he said.
Ms. Gedge said that situation might be changing, however, due to the hard commercial insurance market. Now smaller European companies are being motivated to consider captive insurance, she said.
The risk management benefits a captive can provide are taking on even greater value as well, according to Ms. Gedge.
"That risk management piece has become such a critical focal point," Ms. Gedge said. "Captives have never seemed more necessary or more relevant."
Lauren Ingram, editor of Captive Review and the session's moderator, noted that currently more than half the world's captive insurance companies are in the United States, with another one-third in Bermuda and the Caribbean.
But Ms. Gedge suggested two interesting discussions are underway in the United Kingdom that might increase Europe's share.
One is that the UK government is considering captive legislation, she said. The other is discussions at Lloyd's that would allow companies to set up captives within Lloyd's.
While Lloyd's has considered such a move in the past, this time there seems more interest in making captives at Lloyd's a reality, Ms. Ingram said.
Mr. Kappes noted that France is also trying to make itself more attractive as a captive domicile, and a handful of companies have formed captives there.
Discussing the captive insurance market in Nordic countries, Fredrik Finnman, head of group risk management at Sandvik, said the hard commercial market is having an impact on interest in captive insurance there as well.
"During the soft market and with the increased regulatory burden of Solvency II there have been a number of (captive) closures," Mr. Finnman said. Now, however, companies in the Nordic countries are showing increased interest in forming captives, including SMEs looking at cell captive solutions.
Ms. Gedge pointed to interest in cell captives elsewhere in Europe, and cited Guernsey's adoption of a fast-track preauthorization approach that allows cell captives to be formed within 48 hours as a positive development.
"That's particularly good in the type of market we've got to be able to set up a cell in 48 hours," she said.
European companies are also increasingly looking to captive insurance to address challenging coverage lines such as cyber, directors and officers (D&O), and employment practices liability, the panelists said.
"Some good companies that have not had claims ... have seen 300 percent or 400 percent premium increases with reductions in terms as well," Ms. Gedge said, discussing the cyber-insurance market. "That's where the captive can be fantastic.
"The captive can be absolutely fantastic in bridging that gap or being a conduit to the reinsurance market," she said.
As new technologies and new risks emerge, captives can be a valuable tool to cover exposures traditional insurers are reluctant to address, Mr. Finnman said. "Unless there is claims data, many insurers don't want to write or create new products around new technologies," he said.
Regarding multinational European companies using captives to address US risks, Mr. Kappes said, "What's more challenging for me is to understand all the specifics in the US market."
He mentioned workers compensation as an example. "Could we benefit from creating a captive in the United States to take on that workers comp risk?" Mr. Kappes asked.
Panelists noted, however, that workers compensation is a line with nuances unfamiliar to many European companies, in large part because of differences in healthcare systems between the United States and European countries.
"At my old employer, we wrote our US workers comp risk in our Swedish captive and that was a bad combination," Mr. Finnman said.
Mr. Kappes said there is considerable activity in Europe around using captives to cover employee benefits, including some captives created exclusively to write employee benefits coverage.
"I think that's sort of an unexplored gold mine for our captive," Mr. Finnman said. His company has just begun discussion on writing employee benefits in the captive, he said.
While captive insurance does face some particular challenges in Europe, "It's not all doom and gloom," Ms. Gedge said. "We're absolutely seeing an increase in premiums."
Captive insurance has been a "lifesaver" for many European companies in the current insurance market, she said. And the adaptive and flexible nature of captive insurance makes a captive a valuable tool in addressing emerging technologies and risks.
March 14, 2022