Global InsurTech Investments Continue at Robust Pace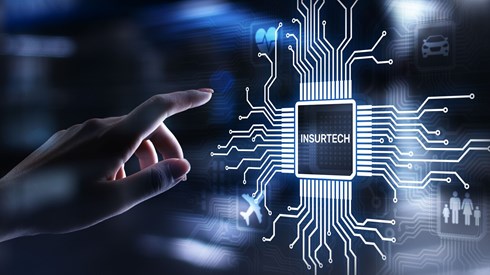 May 11, 2022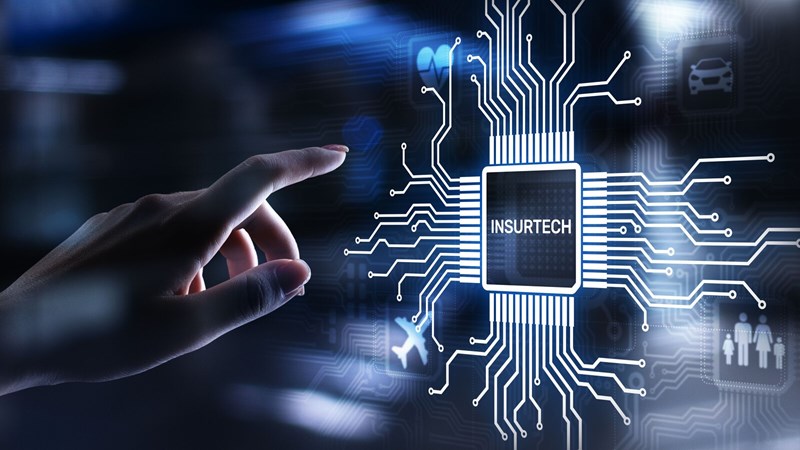 Global InsurTech funding dropped in the first quarter of the year from the record level it reached during the last 3 months of 2021, though it still stood at a robust $2.2 billion, according to the inaugural Gallagher Re Global InsurTech Report for Q1 2022.
By comparison, the record level of quarterly InsurTech funding during the prior quarter was $5.3 billion, according to Gallagher Re.
Despite the difference in quarterly funding levels, the number of deals was fairly constant over the 2 quarters, Gallagher Re says, with 143 during the first quarter. Those deals included 106 property-casualty-oriented InsurTechs and 37 in the life and health space, the intermediary reports.
The largest share of deals—47 percent—were in the United States, though some 31 countries were represented in the first quarter's InsurTech investments, the report says. Meanwhile, five "mega-rounds" of investment totaling $664 million represented 30 percent of the quarter's investments.
The Gallagher Re report notes that 2021 was a record year for InsurTech funding, with $15.8 billion in investment over 564 deals. In fact, 2021's funding level exceeded that of 2020 and 2019 combined, the report says. Of that funding, $9.4 billion was directed to property-casualty InsurTechs and $6.4 billion into life-health-focused businesses.
The largest single deal in 2021 raised $1.2 billion for Integrity Marketing Group in December, Gallagher Re reports.
"In such a short period of time, we have observed an incredible upwards trajectory of global InsurTech funding," Dr. Andrew Johnston, global head of Gallagher Re InsurTech and the report's editor, writes in in a preface to the April 2022 report. "If we cast our minds back, as recently as 2016 felt like the real picking up of InsurTechs (as businesses and as a label), capturing the imagination of our industry and investors alike. Each record-breaking quarter, henceforth, felt like new frontiers were crossed (and they were), but the sense of this growth continuing in perpetuity felt unlikely (especially when we consider individual business performance)."
The report notes that since the first quarter of 2012 through the end of 2021, some $41.65 billion had been invested in InsurTech worldwide through 2,249 deals.
Dr. Johnston suggests there are several reasons for the consistent growth in InsurTech investment. In particular, he says, is the label itself, with almost all technology-based ventures in the insurance space now labeled "InsurTechs."
"Technology is here to stay. It is high time we now acknowledge that the vast majority of new projects, or ventures, or businesses will be heavily supported by technology and so we should give the label of 'InsurTech' a much-needed redefinition," Dr. Johnston writes. "In fact, it would be more noteworthy if a business tried to break into our industry that was not supported by technology."
A second reason for the steady pace of InsurTech investment growth is the recognition that technology will play a critical role in keeping the insurance industry relevant and hopefully cost efficient going forward.
"The last 2 years in particular (COVID-19 induced remote promotion and rapid adoption of technology either through partnerships with InsurTechs or internal development initiatives) have really solidified the aforementioned statement that technology is here to stay," Dr. Johnston writes.
Finally, as other investment opportunities become more challenging, InsurTech investment opportunities continue to attract a range of investors, according to Dr. Johnston.
"There are over 1,200 non-industry investors who have participated in InsurTech investments since 2012, and while valuations of certain InsurTech-business models (typically risk originators for high-volume commoditized products) remain at the levels that they are today, there is naturally going to be an interest from those wishing to place their bets," he writes.
Dr. Johnston acknowledges that news coverage of InsurTechs often portrays them as "gobbling up exorbitant amounts of cash, flailing in stock value, and not actually adding very much value to the end product, consumer, price, and/or efficiency."
But, he notes, the insurance and reinsurance business typically moves slowly and requires deep expertise. In addition, economies of scale that often work well in other industries don't function as well in the insurance industry, Dr. Johnston suggests. "If you cannot write business profitably for a small demographic, the chance of being profitable when you cast the net even wider is even less likely," he writes.
In fact, according to Dr. Johnston, there are a number of InsurTech companies approaching the business correctly who are pioneering significant advances in distribution, providing tools that allow the insurance industry to quote, bind, and issue coverage more efficiently, or delivering improved access to relevant data on such perils as natural catastrophes and climate change risks.
"While new technology businesses are often cash intensive as they grow, too much of our attention has been taken up by misappropriating focus on those firms who just want to grow as fast as they can toward the next liquidity event," Dr. Johnston writes. "Let us all try and focus on those businesses who should be making headlines for the right reasons. State-of-the-art policy administration systems that work well should be just as noteworthy as a unicorn status!"
May 11, 2022