Energy Transition Poses Insurance Industry Opportunities, Challenges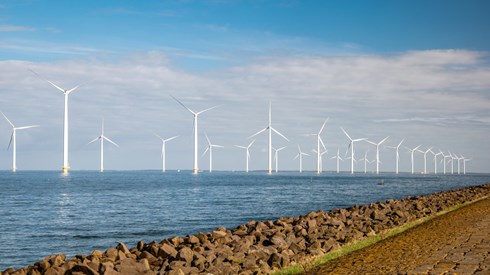 January 10, 2022 |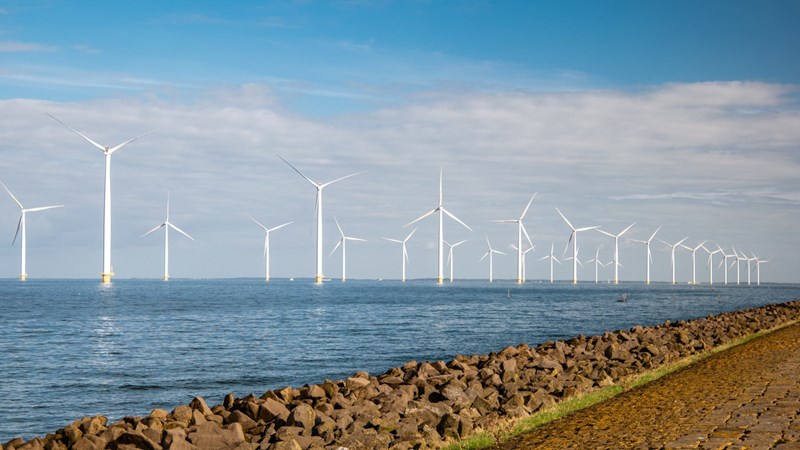 As the world's economies look to make the energy transition from high to low carbon, insurers and reinsurers will face a wide range of both challenges and opportunities, a recent report from A.M. Best suggests.
In a report titled Insurance Innovation under the Spotlight after COP26, the rating agency suggests that as institutional investors, insurers and reinsurers can help mobilize the funds needed to support the development of new technologies that will be required to accelerate decarbonization.
At the same time, however, as the pace of change in global operating environments increases, insurers that fail to embrace innovation may find it difficult to sustain long-term success, Best suggests. Ultimately, they may face anti-selection and the loss of relevance.
In its report, the rating agency notes that during the recent COP26 United Nations climate conference, many countries updated their commitments to reducing greenhouse gas emissions, agreeing to broader plans for reducing emissions including adopting measures to stop deforestation and phasing down the use of coal.
As governments around the world look to implement legislative, regulatory, and practical measures aimed at preventing the effects of extreme climate change scenarios, the insurance and reinsurance industry will need to be engaged with those efforts, the Best report says.
The report notes that in recent years insurers and reinsurers have been among those facing demand for increased disclosure of climate-related risks. Investors, regulators, and lawmakers have taken note of the fact that those risks can have a material financial impact on companies and pose a threat to their financial stability, Best says.
That recognition has led to new disclosure requirements imposed by a number of central banks and regulators—particularly in Europe—focused on identifying, monitoring, and managing climate-related risks, the report says. Those requirements are part of a broader effort focused on companies' environmental, social, and governance (ESG) exposures.
The report notes that the UK government confirmed in October that the largest UK-registered companies and financial institutions will be required to disclose climate-related financial data as early as April, through disclosures aligned with the Task Force on Climate-Related Financial Disclosures.
In its report, Best says that it believes that additional clarity around those climate-related disclosure requirements will provide uniformity that is currently lacking.
For insurers and reinsurers, in their positions as risk insurers and managers, asset managers, and institutional investors, there are opportunities to make a unique contribution to the climate risk innovations that governments are looking to encourage, Best says.
The report says that the rating agency's surveys of insurers and reinsurers have revealed a recognition among life and property-casualty insurers in Europe, the Asia Pacific region, and the United States that the industry has a major role to play in ESG efforts.
As the world makes the transition to a low-carbon economy, changes in the operating landscape will likely impact both sides of insurers' and reinsurers' balance sheets, the Best report says. The transition could also provide underwriting opportunities for companies that can embrace the change and tailor appropriate products.
Thus far, relatively few insurers and reinsurers have identified those opportunities, however, Best reports. The rating agency says that its 2020 ESG survey found that only 48 percent of participants in Europe and the Asia Pacific region reported that they've identified and capitalized on opportunities offered by the growing ESG focus. A similar survey conducted in the United States in 2021 revealed an even lower percentage, Best says.
Still, the latest Best report says the rating agency expects insurers and reinsurers to become increasingly innovative as they look to meet society's changing needs through the evolution of existing products and solutions and the development of new ones that address the changing risk landscape.
The Best report concedes that many of the new underwriting opportunities offered by the energy transition and the new technologies accompanying it will come with challenges of their own.
"While underwriting opportunities exist, as with any new insurable risk, these will present underwriters with pricing challenges given their complex nature and lack of historical data," the Best report says. "The risk of mispricing may be mitigated through the use of policy exclusions and limits. For example, as demand for renewable energy like solar increases, pricing needs to take into consideration the lack of data and assessment of damage ratios, as recent hailstorm damage of a solar windpark in Texas indicates."
Among the areas where insurers can be most effective in supporting the energy transition is in strengthening policyholders' resilience through enhanced loss prevention, adaptation, and efficient claims payments, the Best report says. It goes on to note that in product design and distribution, the rating agency is seeing growing interest in parametric coverages that are more easily understood, reduce the risk of claims disputes, and speed policy payouts.
The report notes that decarbonization efforts will require considerable investment, and, as institutional investors, insurers and reinsurers could support the development of new technologies. Such investments could help diversify companies' portfolios, Best says, though cautioning that "greener does not necessarily mean better in terms of performance or credit quality." Consequently, to manage potential investment risks, insurers and reinsurers will have to integrate ESG factors into their investment portfolios holistically, rather than giving ESG a complete priority over other investment considerations.
Best also notes that as the energy transition progresses, shortage of insurance capacity in some sectors could provide opportunities for captive insurance.
Source: Insurance Innovation under the Spotlight after COP26, A.M. Best Company, Inc., December 13, 2021, Copyright © 2021 A.M. Best Company, Inc. and/or its affiliates. ALL RIGHTS RESERVED.
January 10, 2022