Risk Partners' Hartley Hartman Sees Opportunities in Captive Insurance
January 17, 2022 |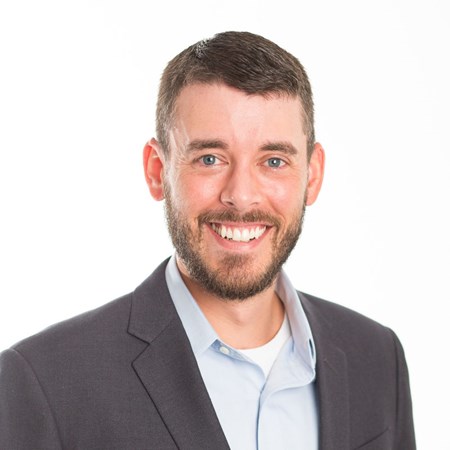 Hartley Hartman is the captive business development manager at Risk Partners in Mount Pleasant, South Carolina. He is responsible for developing and implementing the company's captive insurance strategy and supporting its objective of enhancing the knowledge and utilization of captives. Prior to joining Risk Partners, Mr. Hartley held several management roles with Johnson Lambert LLP (JL). He also worked as a staff accountant with AIG Captive Management Services. In addition, Mr. Hartman serves as treasurer, director, and faculty for the International Center for Captive Insurance Education (ICCIE).
In this interview, Mr. Hartman discusses a wide variety of captive insurance issues, including current and future captive growth, the new risks captives are assuming, and the outlook for the captive insurance industry.
When did you start work in the captive industry? What did you do previously?
My career in captives started during my junior year of college in 2010 as a staff accountant with AIG Captive Solutions, FKA Chartis Insurance Management. This then transitioned to a full-time position after graduation. At AIG, I was responsible for assisting with the day-to-day account management on a variety of different accounts, as well as maintaining accounting IT on a client-per-client basis. From there, I transitioned to an audit position with Johnson Lambert LLP, where I spent 9 years and acted as a senior audit manager before leaving to join Risk Partners. During my time at JL, I held a variety of progressive management roles leading a team of highly qualified individuals to provide top-tier audit services. Throughout my time with both AIG and JL, I was exposed to a variety of different captive structures, which has set me up for success with my new position as a business development manager with Risk Partners. I am also currently an officer, director, and faculty for ICCIE and serve on a subcommittee for the Captive Insurance Companies Association NEXTGen initiative to spread awareness of the captive industry and foster the development of the industry's future leaders.
What are Risk Partners' major businesses?
Risk Partners is the commercial insurance platform for Holman Enterprises, a third-generation family-owned business. Risk Partners started by handling the complex captive operations of Holman Enterprises and saw that it was well positioned to partner with other multinational or US operations with their captives. It now manages over 60 insurance companies and 17 cells, including 8 risk retention groups and 1 traditional insurer.
Risk Partners' captive division currently has a staff of 11, which includes management, captive managers, and support staff. In addition, Risk Partners has a staff of 40 in its commercial insurance division who offer insurance assistance beyond the captive realm.
Risk Partners is an approved captive manager in South Carolina, Tennessee, New Jersey, Georgia, Hawaii, Arizona, Utah, Oklahoma, and the District of Columbia. Risk Partners also is able to manage in the Cayman Islands, the British Virgin Islands, and Barbados through offshore partners.
Our staff is fully committed to working collaboratively to provide resourceful solutions to our agency and broker client partners. Unlike our competition, our staff is not limited to "off-the-shelf" products. We work closely with our insurers and agency partners to deliver solutions tailored to fit the client's specific risk profile and financial objectives. Our placement team provides our clients (agents and brokers) the most stable and diverse platform available in the industry—ranging from small account placements to sophisticated captive structures.
What are your chief responsibilities at Risk Partners?
As a captive business development manager with Risk Partners, I am responsible for developing and implementing the captive strategy of Risk Partners and supporting the overall objective of enhancing knowledge of and utilization of captives. I am responsible for working directly with our clients to discuss and find a solution that will meet their overall insurance needs, whether that be through the creation of a single-parent captive or forming a cell captive within an existing facility if a stand-alone captive doesn't quite fit their current needs. I have also been involved with leading various educational opportunities for our clients and at industry conferences.
Over the last couple of years, captive growth has been modest in many domiciles. Do you see that changing, and if so, why?
Although captive growth had been relatively stagnant over the last several years, we witnessed a significant increase in captive formations during 2020 and 2021, largely due to the hardening insurance market that was brought on by the COVID-19 pandemic. With this hardening market and the awareness of captive insurance, captives have proven to be highly effective as companies are looking to respond to the increasing premium rates in the commercial marketplace. During these challenging times, a captive structure has allowed organizations to retain more risk for which the commercial market has priced them out of, self-insure their retentions, and buy insurance above the current level, which has been extremely beneficial for those entities with favorable loss history that are being penalized by a hardening market and record natural catastrophe frequency. With the increased utilization of captives and outreach by industry organizations, I would not expect this upward growth to stop anytime soon. As new risks continue to emerge, a captive has been a proven method for managing that risk for the long term.
Are there any domiciles where captive growth is expected to really pick up in the year ahead?
"Home state" is what is going to drive captive growth in the next few years. That means growth will be spread out over multiple states, and while traditional captive states, such as Vermont and Hawaii, will still see their share, a lot of growth will be in states like North Carolina, Georgia, and Tennessee, because that is where the new businesses are developing. Risk Partners, just as an example, is looking at formations in New York, New Jersey, Georgia, and North Carolina because that is where the prospect companies are located. This home state trend, driven heavily by some states imposing self-procurement taxes on captives, is here to stay.
Are captives taking on new risks?
As the success of captives has become more and more prevalent, along with the commercial increases to these lines of coverage, we are noticing a lot of nontraditional risks being written through captives, including medical stop-loss, cyber, directors and officers, and excess liability.
Have state lawmakers approved legislative changes in the last few years that have boosted captive growth?
The tinkering around with captive laws continues, but there has not been a significant change among the captive domiciles other than perhaps lowering the capital needed for a sponsored cell program. The more concerning legislation is the so-called captive law in Washington State that asserts that Washington has the right to regulate captives in other states and is a law that some claim appears to violate the Nonadmitted and Reinsurance Reform Act of 2010 and impose taxes on companies that are not headquartered in Washington.
What are your thoughts on some of the opportunities for captives today?
One area of opportunity that up until very recently has been underutilized is that of a cell captive structure. A cell captive is a flexible captive solution that will provide an organization with many of the same benefits that it would achieve through a stand-alone captive, including the ability to retain risk while eliminating most of the necessary operating costs and administrative burden that come with a stand-alone captive. For many small to medium-sized organizations, the overall costs to set up their own captive have prevented them from pursuing this risk management solution. Another important consideration of a cell captive is that the overall capitalization requirements are significantly less than other captive structures, which is appealing to those who are looking to get their feet wet in the alternative risk market but are having difficulties due to the overall size and complexity of their desired insurance program. Ease of entry and exit with an existing cell facility makes this a very appealing option.
What have you enjoyed most about being in the captive insurance business?
The single thing that I've enjoyed the most about the captive industry is the relationships that I've built within the industry. The captive realm is a very close-knit community, and individuals from all walks of life and competing firms come together and genuinely enjoy each other's company. Throughout my time in the industry, I have built friendships, both professionally and personally, that will last a lifetime, and I am extremely grateful for that.
What is your outlook for the captive industry?
Captives continue to be a highly sought-after risk management solution that allows organizations the ability to better manage costs and take control of their insurance portfolio and have allowed for a solution to organizations that feel the hardship of the volatility of the commercial insurance marketplace. Due to the innovative usage of captives and the variety of new and emerging risks that have yet to be adequately priced in the commercial marketplace, the limits to a captive insurance company are seemingly endless, and as we, as a global community, become more and more cost conscious, I feel that the growth of the captive market has only just begun.
Mr. Hartman is pictured above. (Courtesy photo.)
January 17, 2022