Reflections on the 2020 "FERMA European Risk Manager Report"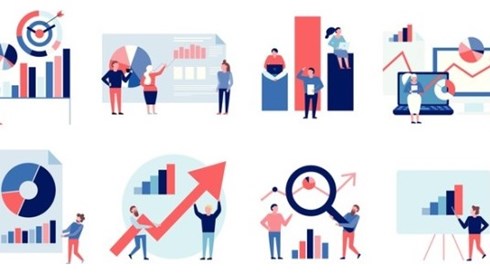 John M. Foehl | July 15, 2020 |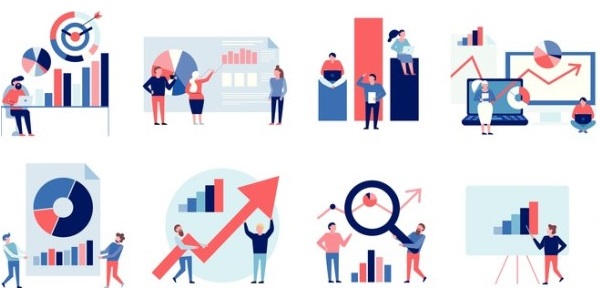 With all the events of 2020, we tend to forget there is more going on than what's outside our own front door. While I am not a member, I have written in the past about the Federation of European Risk Management Associations (FERMA). Similar to RIMS, FERMA acts as a clearinghouse for 22 European risk management associations across 21 countries. As has been its practice, the organization conducts a biennial survey of its membership.
The 2020 FERMA European Risk Manager Report can be downloaded from FERMA's website. The key topics in 2020 include Europe's transition to climate neutrality and the ever-expanding role of technology in risk management. Below, we offer our reflections on the report, especially as they pertain to the captive industry.
The executive foreword from the report states the following.
The publication of the 2020 Survey is taking place in exceptional circumstances. Before the outbreak of the COVID-19 virus, we could have looked at these results and said risk management in Europe was continuing to develop along familiar lines.
Cyber risks were ever more dominant, and economic instability was still an important issue. But risk managers were also increasingly concerned about the sustainability of their organizations in the long term and the consequences of climate change and natural catastrophes. The insurance market was hardening, and alternative forms of risk transfer and finance, including captives, were already becoming attractive.
If we did this survey today, the results would show some changed priorities. The economic damage resulting from the pandemic would almost certainly be at the forefront of risk managers' concerns for their organizations in the immediate and medium term. Furthermore, as the crisis has accelerated the digital transformation, cyber risk would also be a short-term priority. The trend evidenced in the survey about the risk managers' continuous involvement in the digital transformation of their organizations and their own functions should intensify.
The survey received more than 700 responses from 34 countries. Some key demographics include approximately 30 percent of the respondents who work in financial services; industry at 54 percent is the largest group. Approximately 59 percent have more than 10 years' experience in risk management, and 32 percent of the respondents are women. The group is about evenly divided into thirds based on their roles, with one-third dedicated solely to enterprise risk management (ERM), one-third to ERM and insurance, and one-third only to insurance.
Cyber risk is identified as the primary risk over the next 12 months and within the next 3 years but falls out of the top 3 risks when looking at a 10-year time frame. There, climate change and environmental damage rank first.
By large majorities, the survey group expects tougher insurance market conditions. Some 90 percent expect insurers to add limitations and exclusions on specific emerging risks. By almost a similar margin, respondents express concern about hardening market conditions, and some 70 percent are apprehensive about the consolidation happening in the market, both among insurers and brokers. The fear is this consolidation will lead to reduced choices.
In order to negotiate these threats, the two main changes endorsed by the group are the strengthening of loss prevention activities and extending contract terms into multiyear arrangements.
As we reported last month in "Hardening Traditional Market Drives Pace of New Captive Formations," a similar situation is likely to occur in Europe. The FERMA report noted as follows.
While risk retention and alternative risk transfer vehicles are seen as the main methods for dealing with a shortage of capacity for emerging/specific risks, the use of captives is the strategy that increased the most in 2 years. In 2018, 15 percent of respondents were considering using captives. Now 43 percent are considering this solution. Indeed, in 2020:
27 percent of risk managers say they will continue to use an existing captive by 2022 for difficult to place risks (1 percent in 2018)
16 percent plan to create a captive insurance/reinsurance company (14 percent in 2018)
This finding demonstrates the attractiveness of captives when risks are difficult or very expensive to place on the insurance market. It reinforces FERMA's emphasis on the value of captives as a genuine risk management tool for organizations. 37 percent of risk managers continue to show confidence in captives (use a captive dedicated to their company or share a captive with other organizations).
As FERMA goes on to say, "A captive is an efficient risk management tool that can bring together ERM and insurance management methodologies, especially in the need for a clear understanding of risk exposure to drive risk and insurance management decision-making. In a hard insurance market, risk managers may have to make sensitive decisions about financing more risk with a captive because of the market's underwriting restrictions or pricing." FERMA examines this further in a special report titled FERMA Perspectives: Captives in a Post-BEPS World.
We encourage especially our US-based readers to download copies of both reports to read in their entirety. The information contained in the papers can assist boards and managers when confronted with their own ERM and insurance questions, especially in today's environment, where it's difficult to interact with peers in large social gatherings.
John M. Foehl | July 15, 2020