Hardening Traditional Market Drives Pace of New Captive Formations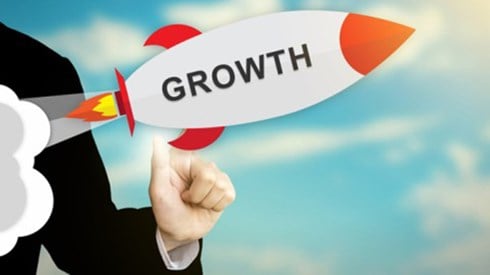 June 22, 2020 |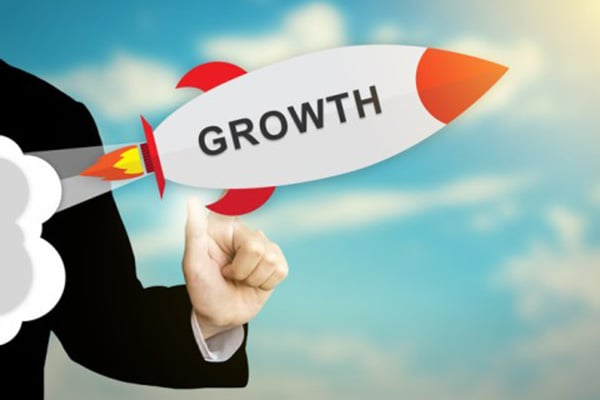 With insurance premiums rising sharply for a wide range of coverages in the traditional market, captive insurance managers and regulators see captive formations increasing dramatically over the remainder of the year, with those increases continuing in 2021.
"Some companies have seen enormous premium increases in the commercial market. That has been a key driver," said Michael Serricchio, managing director with Marsh Captive Solutions in Norwalk, Connecticut.
"Coverages are going down and premiums are skyrocketing," concurred Jim Swanke, senior director, captive solutions, North America with Willis Towers Watson in Minneapolis.
Indeed, regulators say captive insurance company formations are rising, while risk managers and others are boosting discussions with regulators about captive formations.
For example, in North Carolina, which had 235 stand-alone captives—exclusive of cells/series captives—at the end of 2019, 8 new captives, including 2 redomestications from other domiciles, have been licensed so far this year, with more formations down the road.
"I think this will be a very favorable year. We are very involved in current discussions with those who plan to form captives in North Carolina in the coming months," said Debbie Walker, senior deputy commissioner of the Captive Insurance Companies Division of the North Carolina Department of Insurance in Raleigh.
In Vermont, the largest domestic domicile with 535 captive insurance companies at year-end 2019, 10 new captives were already licensed this year, while 7 new applications are now being processed.
"Things are extraordinarily busy and active right now," said Dave Provost, deputy commissioner of Vermont's captive insurance division in Montpelier.
In Delaware, which currently has—including series captives—893 captives, 11 new captives have been licensed so far this year, with 5 applications now pending. Regulators say as many as 30 new captives could be licensed in 2020.
One big boost for Delaware came from legislation, approved by state lawmakers in 2018, under which the state insurance commissioner has the authority to issue conditional certificates of authority to allow new captives to begin operations while the captives' applications are being reviewed by regulators.
"You can quickly be up and running," said Steve Kinion, director of Delaware's Bureau of Captive and Financial Institutions in Wilmington, adding that 80 percent of captive applications are for conditional licenses.
In another big domicile, Utah, which had 409 captive insurers at the end of May, regulators say while growth has been slow, that could change. Four new captives have been licensed so far with five applications pending.
"I would describe it as slow at the moment, but the industry has potential for growth by the end of the year. Rumblings I'm getting from discussions with captive managers would seem to confirm that," said Utah Captive Insurance Director Travis Wegkamp in Salt Lake City.
In Hawaii, which currently has 234 captives, more formations are expected. In addition to the six new captives that have been licensed since the start of the year, "We have five newly formed captives that we expect to be licensed in the near future. We have a few other captives that have expressed an interest in forming as well," said Andrew Kurata, deputy commissioner and captive insurance administrator for the Hawaii Department of Consumer Affairs Insurance Division in Honolulu.
Five new captive insurers have been licensed in Arizona so far in 2020, said Vincent Gosz, chief captive analyst with the Arizona Department of Insurance in Phoenix, adding that he is expecting more captive formations by year-end.
"A big driver is commercial market conditions. The market does seem to be hardening," Mr. Gosz added. At the end of last year, Arizona had 128 captives.
Other domiciles also are expecting more growth as the traditional market hardens. For example, in Montana, which already has licensed 7 new captives this year, "We might be on pace to license 15 to 20 captives" this year, said Tal Redpath, captive insurance examiner in the office of the Commissioner of Securities and Insurance, Montana State Auditor in Helena. Currently, Montana has 291 captives.
"With a hardening traditional market, captives make a lot of sense," added Patrick Hunter, an examiner, who also works in the Office of the Commissioner of Securities and Insurance.
In the District of Columbia, where 8 captives have been licensed this year and which currently has 151 captives, regulators expect to license 10 to 12 more captives by year-end.
"The hardening insurance market is leading to additional formations," a spokesman for the District of Columbia's Department of Insurance, Securities and Banking said.
"As markets continue to harden, we will see more and more interest in captives," concurred Richard Smith, president of the Vermont Captive Insurance Association in Burlington.
Even in domiciles where there has been little new growth so far this year, state regulators are expecting a rise in captive insurance company formations.
For example, in South Carolina, where only two new captives have been licensed so far this year, "Based on conversations with captive managers, we expect to receive more applications in the latter part of the year. The fourth quarter almost always is the busiest time of the year in terms of receiving captive applications," said Joseph McDonald, licensing coordinator with the South Carolina Department of Insurance in Charleston. Currently, South Carolina has 183 captives.
Other regulators also expect more growth, amid hardening conditions in the traditional market. In Missouri, where no new captive insurance companies have been licensed so far this year, "There are about half a dozen organizations that are seriously considering forming a captive in the state. The hardening market is one of the driving factors," said John Talley, captive program manager for the Missouri Department of Commerce & Insurance in Jefferson City, Missouri. Missouri now has 72 captives.
Domicile regulators also say legislative changes will help boost formations. "We have made it a lot more attractive to set up a captive," said Steve Manders, deputy commissioner at the Georgia Office of Insurance Fire Commissioner in Atlanta. Recent changes to the captive statute in Georgia, which now has 52 captives, include the passage of legislation last year allowing the formation of cell captives.
Others note the widespread receptivity of many domiciles to captives also will help continue captive insurance growth. "Domiciles have been very receptive to new formations," said Matt Atkinson, senior vice president—business development for Artex Risk Solutions Inc. in Rolling Meadows, Illinois.
June 22, 2020