Large Percentage of Losses from Recent California Floods Is Uninsured
February 02, 2023 |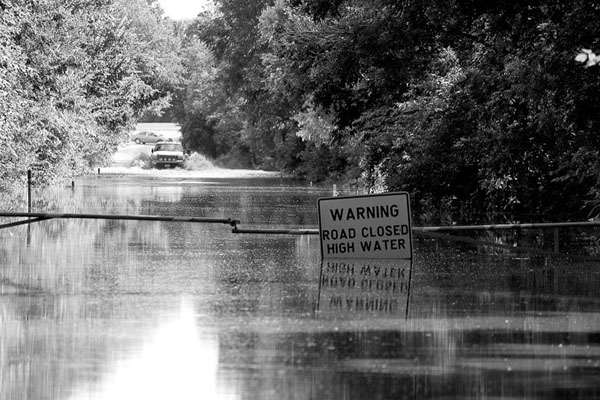 Recent flooding in California was responsible for economic losses ranging from $5 billion to $7 billion, according to risk modeling firm Moody's RMS.
The loss estimate reflects property damage, loss of contents, and business interruption across residential, commercial, industrial, automobile, and infrastructure assets, Moody's RMS said. Insured losses from the flooding were estimated at $500 million to $1.5 billion, including losses to the National Flood Insurance Program and the private insurance market.
The series of extratropical cyclones started December 26, 2022, resulting in heavy rainfall, overtopped rivers, flash floods, levee breaches, mudslides, fallen trees, debris flow, and heavy snow at high altitudes, together with some wind damage, Moody's RMS noted. The rainfall associated with the storms was exacerbated by a so-called atmospheric river, a band of water vapor high in the atmosphere, the risk modeler said.
Moody's RMS said the rainfall intensity in California was so great that several locations in the state set new 333-week rainfall records, while other areas received their annual average rainfall totals in less than 1 month.
Among the results of those storms were water depths in the San Lorenzo River upstream of Santa Cruz, California, rising more than 16 feet in less than 8 hours to the river's highest recorded depth since records were first kept 85 years ago, Moody's RMS said.
The storms caused extensive infrastructure damage, Moody's RMS said, with state highways and local roads damaged by a combination of flooding and mudslides.
Moody's RMS noted that just a small proportion of the economic damage from the flooding is expected to be covered by insurance. Less than 2 percent of households in California have flood insurance, and the number has been declining, the risk modeler said.
"These low flood insurance take-up rates are attributed to the fact that only homeowners holding a government-backed loan who live in Special Flood Hazard Areas (SFHAs) are mandated to obtain a flood insurance policy. But these SFHA boundary 'flood zones' do not always reflect the current flood risk, are backward-looking, and are infrequently revised," a Moody's RMS statement said.
Affordability, a misconception that flood is covered in standard homeowners policies, and a lack of understanding of flood risks further contribute to the low flood insurance take-up rate in California, Moody's RMS said.
February 02, 2023