Insurance-Linked Securities Market Demonstrates Resilience: Survey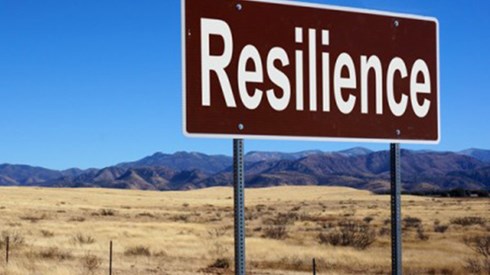 November 23, 2020 |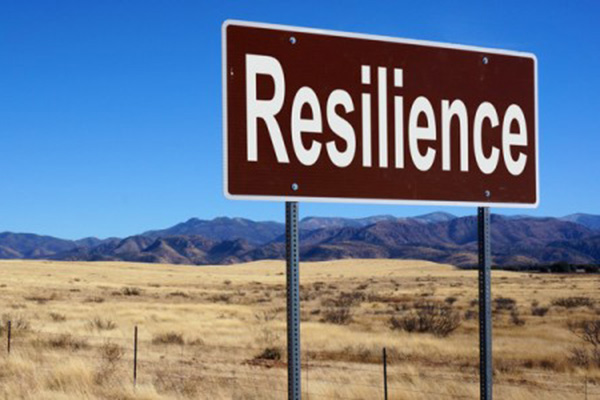 The insurance-linked securities (ILS) market has demonstrated resilience despite a number of significant tests over the past 3 years, a new report suggests.
According to Willis Towers Watson's After Big Tests, ILS Market Shows Resilience: 2020 Global Insurance-Linked Securities Market Survey Report, most investors are satisfied with the performance of ILS, while 86 percent of ILS funds expect growth of 5 percent or more cumulatively during the next 5 years.
More than half of reinsurance and insurance companies now use ILS capacity, according to the Willis Towers Watson report.
Willis Towers Watson surveyed 122 global ILS market participants between June and August. Survey participants represented end investors, ILS funds, insurance and reinsurance companies, and corporate risk managers.
The survey found that market disruptions from catastrophe losses in 2018 and 2019 and COVID-19 have not significantly affected end investors' enthusiasm for ILS investments. Almost all ILS funds and end investors expect further growth in the ILS market driven by such factors as the impact of climate change and the positive environmental, social, and governance characteristics of ILS, according to the survey.
ILS funds are somewhat less bullish about the prospects for market growth over the next 5 years than they were 2 years ago, however, Willis Towers Watson found. While 92 percent of those surveyed in 2018 expected market growth would exceed 10 percent over the coming 5 years, the percentage fell to 60 percent in the current survey.
Willis Towers Watson said that 64 percent of end-investor respondents identified noncatastrophe weather insurance as suitable for ILS, while 46 percent indicated they believed life, accident, and health risks would be suitable. Less than a quarter of respondents found ILS suitable for other perils, however, with only 5 percent interested in securitizing cyber risk, according to the report.
Other key survey findings include the following.
Over 80 percent of end investors expect to either increase their ILS allocation in the next 12 months or leave it unchanged.
Approximately one-third of end investors indicated that they had postponed new ILS allocations due to the COVID-19 pandemic.
Before the emergence of COVID-19, at the end of 2019 two-thirds of ILS funds reported trapped collateral of 5 percent or less of their assets under management.
Four in five fund manager respondents expect climate change to create both significant threats and opportunities for the ILS market during the next five years.
The use of ILS remained stable over the last 2 years with—similar to 2018—56 percent of insurers and reinsurers tapping ILS capacity. Only 17 percent, however, derive more than 20 percent of their capacity limit from ILS, the survey found, a decline from 27 percent in 2018.
Some 70 percent of North American insurers and reinsurers who tap ILS capacity derive between 11 percent and 30 percent of their total capacity from ILS, the survey found. Meanwhile, 70 percent of international insurers and reinsurers reported relying on ILS for 10 percent of their capacity.
"The survey suggests that the ILS market may have adapted more swiftly and effectively than generally reported to the challenges posed by Hurricane Irma and subsequent events over recent years, but the story is not over," William Dubinsky, managing director at Willis Re Securities, said in a statement. "Notwithstanding guarded optimism, COVID-19, and continued uncertainty around other property-related losses have created additional challenges for end investors, ILS funds, and cedents alike."
"The survey also reveals some disconnects," Nadia Schmidt, Alternative Capital Practice Group leader at Willis Re International, said in the statement. "Insurers and reinsurers would like to use ILS capacity to protect risks beyond natural catastrophes, like cyber and casualty risks, but end investors have little appetite. Investors and funds see steady growth ahead, but some buyers have been more restrained in their behavior towards ILS. However, these seem to be relatively minor concerns. Overall, our survey reveals that ILS capacity providers and ILS capacity users alike remain committed to the market and feel positively about the health and future of ILS."
Corporate risk managers responding to the Willis Towers Watson survey indicated that diversification of capacity is the most attractive aspect of ILS. While just over a third expect to use ILS in the next 3 years, most other risk managers remain open to accessing the market, mainly for multiline coverages, if they have more information, the survey found.
Of the sorts of information risk managers are looking for, 73 percent cited the relative sustainability of (re)insurance capacity versus ILS capacity, and 64 percent mentioned relative claim payment history.
Among insurance and reinsurance company respondents, 63 percent of North American insurance and reinsurance companies indicated that they take advantage of ILS capacity, a slightly larger percentage than the 53 percent of international companies.
The survey found that insurers' and reinsurers' use of collateralized capacity on traditional programs has increased from 53 percent of respondents in 2018 to 69 percent in 2020, while the use of capacity backed by cat bonds increased by 8 percent.
Diversity of capacity was the primary attraction of ILS for 83 percent of insurer and reinsurer respondents, though international insurance and reinsurance companies also widely cited the marketing and innovation aspects of ILS.
Of the two-thirds of insurer and reinsurer respondents who indicated that they've recovered claims from reinsurance backed by ILS, 63 percent said the process was easier or no different from recovering from a traditional reinsurer.
End investors surveyed cited transparency as the most important characteristic of a good ILS manager. Flexibility to invest across a full range of ILS opportunities and low management fees also rank as key desirable characteristics, the Willis Towers Watson survey found.
November 23, 2020