CICA Essay Contest Promotes Captive Insurance Opportunities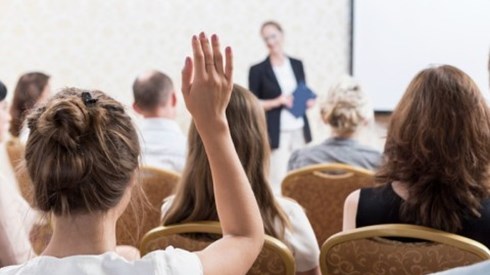 January 28, 2019 |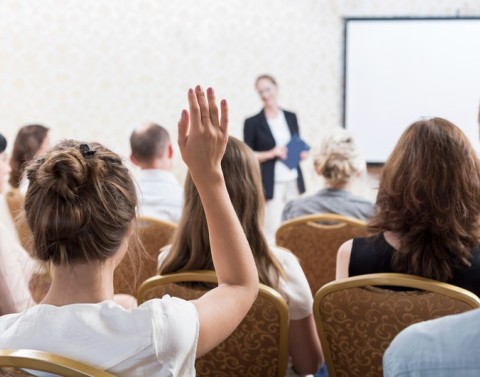 Talent—attracting and retaining it—is a critical issue for any business. Across the insurance industry, the issue of finding new talent is acute as baby boomers who have filled key positions for decades move into retirement.
Across the United States, 10,000 baby boomers turn 65 every day. By 2024, 41 million US workers will be 55 or older and 13 million of those will be 65 or older, according to the Bureau of Labor Statistics (BLS).1 Against that backdrop, the share of insurance industry workers at retirement age was expected to reach 25 percent last year, according to a McKinsey & Company report.2
It's not just existing jobs that need to be filled. The Insurance Labor Market Study conducted in the third quarter of 2018 by the Jacobson Group and Aon's Ward Group found that 63 percent of insurance companies surveyed planned to increase staff in the coming 12 months, primarily in response to increased business volume. Technology, claims, and underwriting roles were expected to increase the fastest over the year ahead.3
The Jacobson/Ward survey also found the industry facing a challenging recruiting environment, with an aging workforce, mid- and executive-level talent gaps, and a nearly nonexistent industry unemployment rate creating a "candidate's market."4
Meanwhile, new and evolving risks and the ever-increasing application of technology to insurance and risk management underscore the opportunities not just for new jobs but also new types of talent in the insurance industry. Approximately 60 percent of all new insurance industry jobs will require skills held by only 20 percent of the exiting workforce, according to the BLS.
Fortunately, the answer to many of those talent needs is out there, in the form of students in college and university risk management and insurance (RMI) programs.
The captive insurance area is one of the insurance sectors looking to inspire and develop the talent in RMI programs that the industry will need in the years to come.
At Butler University, for example, RMI students are getting hands-on experience operating a student-run Bermuda-domiciled captive. As they work with the captive, MJ Student-Run Insurance Co., Ltd., students in the Davey Risk Management and Insurance program are getting valuable real-world insurance industry experience. They're underwriting real risks, implementing loss-control techniques, analyzing losses and adjusting claims, and creating annual and financial ratio reports.
The experience is exposing the Butler students to insurance company operations; the formulation, development, and pricing of insurance products; the use of captives as a risk management tool; interactions with risk managers, brokers, underwriters, actuaries, and loss control experts; and reinsurance transactions. The opportunity will no doubt prepare these students well to fill insurance industry openings after graduation.
The Captive Insurance Companies Association (CICA) is making its own effort to promote the next generation of insurance industry talent through its "Next Generation Captive Insurance Solutions for New Risk Challenges" essay contest. The contest, sponsored by Strategic Risk Solutions, asked two-person teams of RMI students to describe how and why a captive insurance company could be used as a cost-effective means of alternative risk financing for emerging risks and their corresponding loss exposures.
Recently, CICA5 announced the three finalist teams, as follows.
Christian Ferrara and Charles Fisher of Appalachian State University with "Alternative Risk Solutions: Captive Insurance for Cyber and Supply Chain Risk"
Kayla Cecchine and Brendan Tarte of St. Joseph's University with "Captive Insurance: An Intimate and Efficient Risk Financing Solution to Climate Change and Tax Rulings Risks"
Temple University's Angel Song and Alana Vicale with "Opioid Epidemic in the United States"
"The contest was very competitive," said CICA President Dan Towle. "We received entries from students studying risk management, insurance, actuarial science, finance, and business. All these areas of study are important to preparing the next generation of captive professionals."
Mr. Towle stressed CICA's emphasis on creating opportunities for students and young professionals to learn about captive insurance. "CICA is committed to attracting new professionals to the captive industry, which is top-heavy with leadership that is approaching retirement," he said.
Hearing some of the finalists discuss why they participated in CICA's essay contest and what they gained from the experience speaks to the role such efforts can play in developing the next generation of insurance industry talent.
"The essay contest provided us with a great opportunity to learn more about the captive insurance industry as well as apply our knowledge gained from classroom and internship experience to the topic," said Mr. Tarte. "The potential to present our essay during the CICA International Conference also motivated us to participate in the essay contest on top of the rest of our coursework. Lastly, the contest challenged us to apply our research and writing skills to develop our essay."
Appalachian State's Mr. Ferrara said, "The greatest thing I learned while writing this essay was that there are more aspects of captive insurance than I had previously considered." His teammate, Mr. Fisher, added, "I learned how companies can use the Risk Management Matrix to potentially decide how to cap each loss exposure and configure whether a captive arrangement would be beneficial, just as risk managers do when deciding to retain or transfer potential risk."
Temple's Ms. Song and Ms. Vicale suggested the contest reinforced their interest in captive insurance. "We believe that captives will influence the future of the insurance industry, and we want to be on the forefront of it. As young professionals in the industry, we enjoy the cutting-edge mind-set that captive solutions require."
Mr. Towle said he and others at CICA were pleased by the essay contest participants' reactions to the experience. "Hearing from the students about why they participated in the contest, and what they learned, has been really exciting for us," he said. "It is what we had hoped for, and it reinforces what many in the captive insurance industry see every day—that captive insurance truly is on the leading edge of risk management. We think the captive industry offers exciting challenges and career opportunities for young professionals considering careers in insurance."
The essay contest finalists have been invited to CICA's 2019 International Conference in Tucson, Arizona, March 10–12. There the teams will give presentations based on their essays and receive cash prizes. They'll also have the opportunity to network with industry professionals and learn more about captive insurance.
CICA's involvement of students in its conferences is one more way the industry is seeking to secure the talent needed for its future. "By involving students in the conference, it allows them to showcase their creative ideas, connect with industry leaders, and get excited about career opportunities in captive insurance," Mr. Towle said.
---
Mitra Toossi and Elka Torpey, "Older workers: Labor force trends and career options," US Department of Labor Bureau of Labor Statistics, Career Outlook, May 2017.
Building a Talent Magnet: How the Property and Casualty Industry Can Solve Its People Needs, McKinsey & Company, Inc., 2010.
Insurance Labor Market Study, Jacobson Group and Ward Group, part of Aon plc, August 2018.
Insurance Labor Market Study, Jacobson/Ward.
Captive.com gratefully acknowledges the Captive Insurance Companies Association for its contributions to this article.
January 28, 2019