Captives Offer Sound Solutions for the Healthcare Industry Insurance Crisis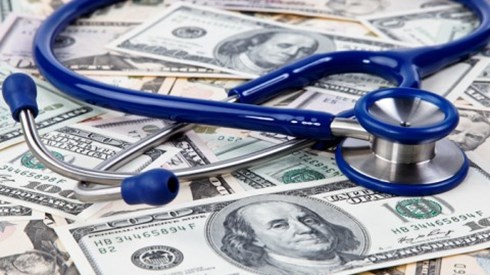 August 22, 2022 |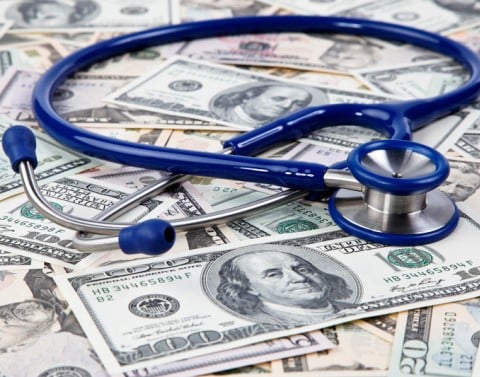 Editor's Note: Hylant Global Captive Solutions contributes this Thought Leadership article examining how captive insurance can address the growing challenges of providing affordable healthcare insurance.
Crises are nothing new to healthcare leaders, who have experienced pandemics, significant changes in federal regulations, shifts in policy, and economic fluctuations. Today, they'll tell you one of the biggest threats to their profitability and continued viability is the chaotic insurance market.
Long before the COVID-19 pandemic, medical malpractice claims and litigation began rising sharply, with the number of verdicts in excess of $25 million more than tripling from 2014 to 2018 (source: The Doctors Company, "Before COVID-19, Outlier Medical Malpractice Verdicts Were Rising—What's Next?" December 14, 2020, citing a March 12, 2019, PLUS Symposium Series presentation in Chicago). Add to that the pandemic's pressure on the healthcare system, the global mass job exodus known as "the Great Resignation," and rising costs of commercial insurance. We've entered an era of unprecedented problems for healthcare systems trying to secure cost-effective insurance, leaving many organizations to pay impossibly high premiums.
Medical Malpractice and Litigation
The healthcare industry has also seen a dramatic rise in medical malpractice claims and other litigation. Victims of medical malpractice were paid $42 billion from 2010 to 2019 (source: Justpoint, "US Medical Malpractice Case Statistics," November 23, 2021), and from 2014 to 2018, the number of verdicts in excess of $25 million tripled.
According to Justpoint, a medical malpractice research group, the vast majority of medical malpractice claims from 2013 to 2017 were due to diagnosis error (33 percent), surgical errors (24 percent), and improper treatment (14 percent) (source: Justpoint, "Causes of Medical Malpractice Claims (2013–2017)" infographic). Add in COVID-related claims, which made up 5 percent of medical malpractice lawsuits by the end of 2020 (source: Fox 4 Southwest Florida citing Justpoint, "Malpractice Lawsuits on the Rise," December 11, 2020), and we're seeing healthcare organizations reeling from the added strain.
Commercial Insurance Costs Rising
The American Medical Association has reported sharp rises of insurance premiums, with increases of 26 percent in 2019 and 31 percent in 2020. Premiums are climbing in all industries, but why is health care seeing steeper increases? Technology advances have led to doctors seeing more patients and spending less time with each, leading to more errors and additional litigation. Nationwide changes in the reimbursement system, plus higher costs for coverages needed to continue delivering care, create increased financial pressure on hospitals.
Additionally, healthcare organizations are consolidating, leading to jumps in patient care costs ranging from 11 percent to 54 percent (source: The New York Times,"When Hospitals Merge To Save Money, Patients Often Pay More," by Reed Abelson, November 14, 2018). As hospitals merge, more physicians become employed rather than working in private practices, and with more providers employed, there is a higher risk for employment practices liability claims.
Captive Solutions for the Healthcare Industry
Hospital systems, private practice groups, nursing homes, and other healthcare organizations are in need of a custom insurance solution to finance risks and allow them to continue to meet the health needs of the American public.
For decades, captive insurance companies have been used to assist healthcare groups with mitigating financial risks. Since the 1970s, healthcare providers have turned to captives to address unexpected liability claims, large increases in the cost of commercial insurance, and even to serve as a potential source of capturing underwriting profit.
A captive is an insurance company created specifically to serve the needs of a like-minded group of insureds. Captives can provide greater control, predictable pricing, and tailored coverage options. In fact, healthcare captives now constitute 14 percent of worldwide captives, writing in excess of $3 billion in premium annually (source: Captive International, "Healthcare Captives: A Retrospective," by Monique Jackson, November 30, 2010).
How Does a Captive Work?
Captives are licensed, regulated companies established in a domicile with captive insurance-friendly legislation. They are legal entities separate from the businesses that own them. Instead of relying entirely on the commercial insurance market for premiums and coverage options, captive insurance companies provide coverages specific to the owners' needs, ensuring unique or prohibitively expensive risks are adequately covered.
Within the healthcare industry, captives are used to cover the following.
Directors and officers
Executive risk
Errors and omissions
Professional liability
General liability
Workers compensation
Difference-in-limits/conditions
Medical stop loss
Employment practices liability
Many healthcare organizations are incorporating medical malpractice coverage into their captive, helping to shield the owners from the volatile market and filling any holes or gaps. A captive insurance company can serve as a valuable supplemental policy for a robust insurance program to protect healthcare systems, hospitals, physicians' groups, and nursing homes. Through a captive, owners can get wholesale rates for better premiums versus buying retail.
Benefits of a Captive
In a traditional insurance relationship, owners pay premiums as an expense for a set period. When using a captive, the money paid toward the captive insurance company is an investment. Though classified as a business expense for tax purposes, the investment becomes the reserves of the captive, used for paying claims. If the amount of claims is less than expected and reserves are prudently invested, the captive insurance company's owners can benefit from any underwriting profit and investment income, or even scale back future years' contributions to premium.
Getting Started
Establishing and administering a captive insurance company requires specialized expertise from a team of captive insurance and healthcare industry experts, together with actuarial, tax, and legal professionals. The Hylant captive team has extensive experience with helping healthcare organizations and other entities develop customized, effective, affordable captive insurance programs.
August 22, 2022