Hylant's Adam Miholic Found His Passion in Captive Insurance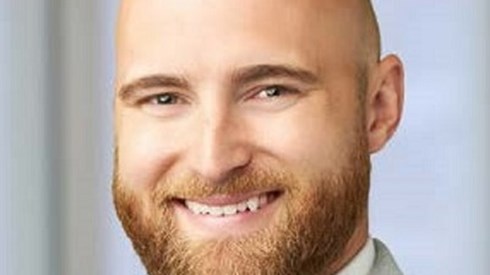 August 01, 2022 |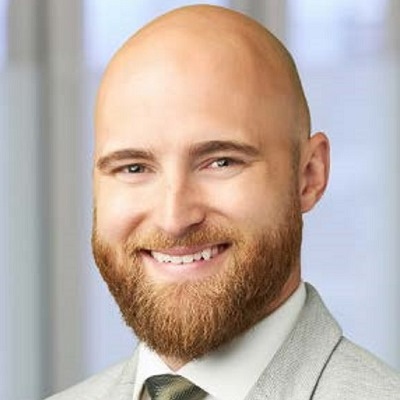 Editor's Note: This is an encore presentation of a feature that was originally published last year on Captive.com. Mr. Miholic is scheduled to present "How Contractors Are Using Captives To Manage Risk in a Hard Market" at the IRMI Construction Risk Conference November 13–16, 2022, in Las Vegas. Get to know Mr. Miholic by reading his insights below, and join us in Las Vegas for 4 days of construction risk and insurance educational and networking opportunities.
Adam Miholic is senior captive consultant in the Chicago office of Hylant, a full-service brokerage and captive management firm, where he works with clients and prospects to model and evaluate captive insurance structures that will best work for them.
Mr. Miholic has extensive experience leading captive feasibility and modeling projects. He has dual bachelor's degrees in education and history from Marquette University in Milwaukee, Wisconsin, and a master's degree in business from Arizona State University in Tempe, Arizona.
Recently, Mr. Miholic discussed a wide range of captive insurance issues, including future growth, why certain captive domiciles are likely to grow, why captives are taking on new risks, the growth of cell captives, and how states are updating their captive statutes.
How did you get into the captive insurance business?
I fell into insurance in general. I graduated from college with a degree in education and history. So, I was a high school history teacher for a few years. Later, my wife and I moved out of state. I had a family member who owned an independent insurance agency and offered me the opportunity to work with them until I found a full-time job.
I found a passion for the business world. In 2011, I hung up my teaching hat, put on the business hat, and went back to school to get my M.B.A. Ever since then, I have been actively involved in the insurance industry. I started as an account manager for a property-casualty broker and did a wide variety of things, including policy issuance, certificate issuance, renewals, policy checks, and later moved up to client executive, where I was first introduced to captives.
A lot of my clients that I either inherited or developed were part of a group captive or owned a captive that they were very proud of. So, I started looking much more into captives and found a niche with a particular type of client that enjoyed being into captives. I became kind of a go-to-person captive guy in the office where I worked.
I later had the opportunity to switch jobs to Marsh, which had an opening in its captive division. I completely flipped the switch, going from a generalist—a traditional client broker—to a captive consultant. That was about 8 years ago, and I haven't looked back. I found an even greater passion for captives. It is one of the best industries I could be in.
When did you join Hylant?
I joined Hylant almost 2 years ago. There was an opportunity to join Hylant and join forces with Anne Marie Towle after competing against her and knowing her as a network colleague for many years. I could not pass up the opportunity.
What are your responsibilities at Hylant?
I am a senior captive consultant. Hylant Global Captive Solutions is a full-service management company. We do captive consulting, captive implementation, and ongoing captive management. I have been on the up-front side of captive consulting and advisory for the majority of my career to date. The lion's share of my responsibilities includes helping clients assess and identify the potential solutions captives could provide, educating them on what captives are and what captives aren't, and ushering them through the feasibility process, becoming the project manager on the feasibility studies. I identify coverages, create business plans, conduct loss analyses with the actuaries, and coordinate with the tax audit individuals within the company or the third party they work with. Then, I submit applications to a domicile for approval.
For the last couple of years, captive growth has been slow in many domiciles. Is that changing now, and if so, why?
I would say the market is starting to change or changes have already occurred in some of the domiciles. The interest in captives has exploded, fueled by emerging risks and the hardening of the market, as well as developing risks clearly emerging. Those components together have fueled the growth and interest in all different types of captives. More established captive domiciles are seeing a continued flow of applications. In addition, emerging domiciles are getting more applicants as companies that have historically ignored captives due to domicile requirements are now able to stay within their state of operations.
Are there any domiciles in particular where captive growth can be really expected to pick up now?
I have set up captives all over the world. Any domicile that is expanding its legislation of late to include the licensing of cell captives probably has seen an accelerated uptick in captive growth. That is because cell captives are expanding to middle-market and smaller companies, which, traditionally, were too small to start a single-parent captive but perhaps didn't want to be in a group captive with risk-sharing elements. I know, for example, that Tennessee has very active cell structures, and Vermont always updates theirs. There are more and more established captive domiciles that are amending cell legislation.
I think you are going to see an increase in applications. I think of other states in the United States, like North Carolina and Alabama, that are updating relatively older legislation, such as by amending capital and surplus requirements, or putting in cell legislation, or expanding the types of coverages that can be put into captives, such as allowing benefits—not just property and casualty—or allowing additional third-party risks, those types of changes are going to make it more accessible for companies to use captives.
Are captives taking on new risks, and if so, why?
Are they taking on new risks? Absolutely. Those can be brand-new risks in terms of new policies or new risk as far as expanding the current limits they are already insuring. Risks are emerging and developing so much faster than the traditional market can handle. A lot of companies that don't have the ability to wait and see how the markets are responding are looking to take that on the balance sheet either as a quantified decision from the board or owner or just a de facto forced self-insurance because there isn't a product or affordable possibility in the market right now. Captives help those organizations formalize that self-insurance and better position the company to incur large, unforeseen losses. I definitely think there are new risks going into captives and the reasons why are as varied as the type of companies that have captives.
Have there been any legislative changes in recent years that have helped captive growth?
The biggest one in my mind, as we have touched on, is the expansion of cell captive legislation across many domiciles. That has been one of the biggest accelerates of captive growth. Cell captives have pushed the boundaries of what type of companies in terms of size have been able to get into the captive world. Some companies, for example, may not be large enough to set up a single-parent captive and incur the frictional costs in doing so. But they also may be uncomfortable sharing risks with uncontrolled and unaffiliated companies in a group captive structure. So, being able to join an established cell facility can bring efficiencies to companies that previously didn't have avenues to explore captive insurance.
There is one type of captive—risk retention groups (RRGs)—in which the number of RRGs has fallen in recent years. Do you see a turnaround ahead?
Optimistically, I would hope so, because RRGs are an incredibly valuable resource for many companies. Still, the fall in the number could be attributed to many reasons: RRG members either have gone out of business, or were involved in mergers or acquisitions, or the rating and premium funding for the RRG was not sustainable long-term in the current market. So, a lot of businesses left RRGs as an unfortunate consequence of the recent business environment. That said, RRGs continue to provide value to their insured members and owners. I would hope there is a turnaround ahead.
What are some of the threats as well as opportunities that the captive industry faces in the next few years?
The biggest continued threat for captives is some of the misinformation that is out there due to the Internal Revenue Service oversight or the negativity they are getting from various state governments because of their perceived position around state tax or non-home state operations. There also is a lot of negative press out there. Those are the biggest threats.
On the other hand, the opportunities for captives have been highlighted tremendously in the last 18 months, including the flexibility that a captive insurance company can provide to its owner or shareholders, which is tremendously valuable in times of market volatility. Thinking about the next time we have a global pandemic or a political event that threatens the insurance market, or a string of natural disasters that the standard insurers pull back on, and we get a peek behind the curtain of how fragile the traditional insurance market can be for the masses of people who purchase insurance and need it to operate every single day—all of those factors provide opportunities for captives to step in and say, "For whatever reason it is, we can help to ensure you are protected the next time an event like this happens."
Have captives become mainstream in the insurance market?
I would say that they have become more common, acceptable, and accessible for all types of businesses as a risk financing strategy. 
(Courtesy photo of Mr. Miholic, above.)
August 01, 2022