Anne Marie Towle Finds a Natural Fit with Hylant Group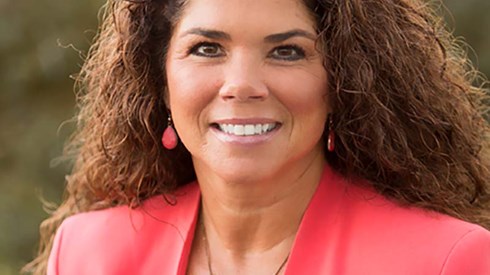 February 26, 2020 |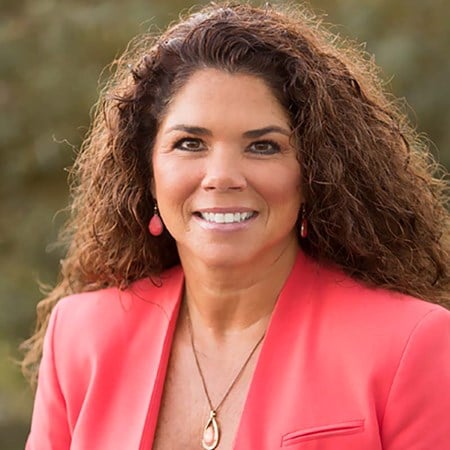 Anne Marie Towle, senior vice president of global captive solutions at insurance broker Hylant Group, Inc., in Indianapolis, has been involved in captive insurance company issues for more than 25 years.
Prior to joining Hylant, Ms. Towle was an executive vice president with insurance broker Jardine Lloyd Thompson Group PLC. She also was a senior consultant with Willis Towers Watson PLC for more than 7 years.
In addition, Ms. Towle has been closely involved with captive insurance organizations. She is currently a member of the board of directors of the Vermont Captive Insurance Association and is vice chair of the North Carolina Captive Insurance Association.
Much of your professional career has involved captive insurance companies. Where did you start in captives, and why did you make captives your career?
It really started shortly after I graduated from college. I moved to Columbus, Ohio, working at the time for Banc One, which is now part of Chase. I was working in its tax department, and they had multiple entities. It was there, right out of college, that I had my first touch with captives.
Right after my stint with Banc One, I moved to Indianapolis to work for, at the time, Conseco Companies, which was a conglomerate of various insurance companies. They had a captive insurance company as well. It basically whetted my appetite for a little bit different type of risk structure than a traditional insurance company. From there, I went into public accounting and just continued to expand from that space, became more integrated into the captive insurance community, and decided to dedicate my career and my day-to-day actions within the captive insurance industry.
What are your captive responsibilities in your current position at Hylant?
I have responsibility for establishing the vision and strategy for Hylant's global captive solutions team and also lead our management advisory and consulting team. Building relationships with our current client base and expanding our brand and marketing efforts within the wider community in the captive insurance industry and with our clients and prospects are also a key part of my work.
How has the captive industry changed during your career?
It has changed fairly dramatically as far as the sophistication level of our clients as well as the level of expertise of the individuals who have opted to commence careers in this field. Over the last 20 to 30 years, there also has been growth in opportunities for people in various fields of study, ranging from accounting to actuarial, investment advisers, tax advisers, and attorneys. There are many different areas that you can touch within captive insurance and have a very successful career.
Certainly, one of the biggest changes we've seen in the captive field has been domiciles. Years ago, the majority of captives set up by US companies were offshore. While those domiciles remain very large, a large number of US states— Vermont, Utah, Arizona, Nevada, North Carolina, South Carolina, Tennessee, and Delaware—also have become major domiciles. Why have these US domiciles grown so much, and will that growth continue?
The landscape itself has changed dramatically in my career with the development and growth of what has become a plethora of US domiciles. The number of US domiciles can make it challenging, quite honestly, not only for consumers or captive owners but also for service providers in the industry who are trying to discern the benefits of one state over another—and certainly, there can be. Working through that process can be extremely overwhelming.
I don't think that it will continue to grow. I think there's probably going to be some contraction or some states opting not to have captive legislation in the future, because of the cost to a state, such as the number of regulatory experts and personnel they would need. Some of these states might not have thought this through as thoroughly as they should have. So, I do think in the next 5 to 10 years we may see a little bit of retraction in the number of US domiciles. It has become so competitive, and with the cost of doing business in the various domiciles, I think we will end up going back to the key states that have a lot of great legislative and regulatory history and experience with not only licensing captives but also with maintaining them and examining them.
Traditional market conditions have been deteriorating with rates climbing and coverage limits declining. Do you expect market conditions to continue to worsen?
That is a hot topic right now. I do think we are going to continue to see some hardening. In the last year or two, we saw some hardening in the property market, and we're still seeing double and triple increases for a lot of our clients around the globe. I think the next phase of this is going to hit not only employee benefits from a medical cost perspective but also medical malpractice insurance, which has been fairly low or remained steady in the last few years. So overall, I think things will get worse before they get better.
There is a special type of captive—risk retention group (RRG)—that was authorized by Congress in 1981 and expanded in 1986. The number of RRGs has declined. The peak was roughly 260 RRGs, while now the number of RRGs is more in the 220 range. Will hardening market conditions lead to a resurgence of RRGs?
The short answer is yes. For many liability insurance lines, rates fell significantly in recent times. So, I think with the hardening of the market spreading to more lines of coverage, it will have an impact on liability lines. I think more people are going to explore risk retention groups, especially if Congress amends the Risk Retention Act to allow RRGs to offer property and workers compensation coverages. I don't know if any of those changes will be enacted. I think it could be beneficial to add property, for instance.
Do you think there is much chance Congress will move to expand the Risk Retention Act?
In my opinion, probably not, because this is an election year. Being realistic, it probably would not be passed in the short term. That is my gut feeling. I would be pleasantly surprised and very supportive if it did.
Do you expect captives to take on more risks in the years ahead, and, if so, what kind of risks?
I do. The benefits of captives are being able to find and finance emerging risks or unique risks, for which the traditional market does not always have a good solution. Captives have been an ideal solution for emerging risks, and I think quite a few are still going to happen, such as those due to climate change or unexpected consequences due to worldwide events.
What have you enjoyed most about working in the captive field?
What I love most about working in the captive industry is being able to build relationships not only with my clients but also with others within the captive industry, including those that we team and partner with, such as the other service providers. I love being able to deliver sound technical advice and become a trusted adviser. I enjoy the ability to build relationships, deliver technical expertise, and build friendships all in one.
What have been the biggest attractions of working for Hylant?
The biggest attraction for me has been the strong alignment between my own attitude and goals and core values with Hylant. Hylant treats all employees and clients as family. There is respect, integrity, and honesty, which align very closely with all of my own core values. So, for me, it was a natural fit.
February 26, 2020