Anne Marie Towle Shares Her Views on Women in Insurance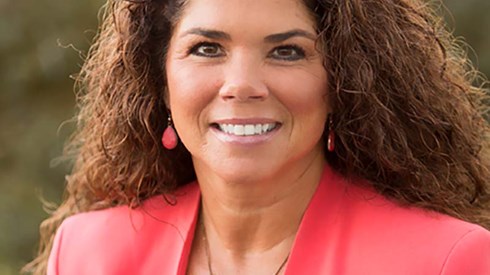 April 03, 2019 |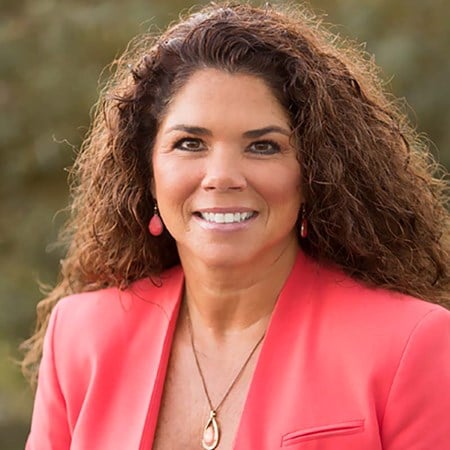 With the goal of celebrating, inspiring, and boosting the careers of women in insurance, Insurance Business America Women in Insurance Conference events were held last fall in Chicago, New York, Houston, and Los Angeles. This spring, events will be hosted in Atlanta (April 11) and Miami (April 4) to address the key challenges faced by women in the insurance profession. Captive.com recently caught up with captive insurance industry thought leader Anne Marie Towle, who will take part in a panel titled "Moving Up—Career Advancement for Women in Insurance" at the Miami event. Ms. Towle is currently executive vice president and captive consulting practice leader for JLT Insurance Management (USA) LLC (JLTIM). She shares some of her views on women in insurance below.
Anne Marie, you've had a diverse and interesting career in the business world and in captive insurance. Tell us more about how you got involved with captives and how you ultimately decided to focus your career on captives and alternative risk transfer.
Back in the late 1990s, I worked for Conseco Insurance Companies with both traditional insurance companies and captive insurance companies. I also spent over 10 years doing public accounting work on federal and state/local tax issues in the financial and insurance industries. However, my trek deeper into the captive insurance world began when I filled in for a colleague who was on maternity leave. The insurance company she was reviewing had a captive, which worked out well since I had prior captive experience.
From the late 1990s through 2008, I spent quite a bit of time working on tax consulting and compliance for captive insurance companies as well as traditional insurance companies. In 2008, I left public accounting and opted to expand my career experience by working with a large brokerage to learn the insurance world firsthand. The last 10-plus years have been focused entirely on consulting, structuring, implementing, and managing captives.
What tips do you have for women in the captive insurance industry who would like to position themselves for career advancement?
I encourage people to have stretch goals and always seek additional learning opportunities. This may include classes, public speaking opportunities, or working with a new industry or type of client. It is imperative to demonstrate the desire to learn new and different ways of thinking about and performing your current role and future roles you may have in an organization.
Networking is also important. In my opinion, first seek a mentor outside of your organization who can be very valuable with introductions. A great way to network is through engagement with state Chartered Property Casualty Underwriter or Certified Public Accountant societies as well as with captive insurance and general insurance conferences. I always encourage women colleagues to identify what interests them related to their field and identify their stretch goals. Likewise, I encourage them to get involved with educational conferences.
What does a "successful" career look like? How does work/life balance play into your definition of success?
A successful career will be defined by each individual's personal goals. My definition of success is having the ability to align with an organization that encourages entrepreneurship, flexibility, and leadership qualities and that enables the passion I have for delivering services to clients. I don't personally care for the phrase "work/life balance" and believe life includes my career, my family, and my friends. This means incorporating the passion I have for each of these areas into every day. Some days can be more challenging and demanding regarding one aspect of my career or family, but in the end I aim to be passionate about each aspect of my life and include family in my goals and successes.
This spring marks the close of the JLT purchase by Marsh & McLennan Companies, Inc. With this upcoming transition, tell us how you have embraced transition and change over the course of your career?
Yes, just as my clients and the insurance world are constantly changing, we are embracing change. Personally, I have made quite a few transitions and changes over the course of my career. Companies have merged and acquired other companies; the key is to understand the insurance world is in constant change and to adapt and be open to change.
Tell us about a role model you've had who stands out in your career and what made him or her a good role model?
I was fortunate to have a female college professor of taxation who mentored me with leadership opportunities early in college. This was the late 1980s and the business department's Women in Business club was commencing. She encouraged me to become involved and identified some key areas that might be of interest. She also served as a valuable role model by encouraging leadership opportunities and the importance of stretch goals as well as showing me ways in which women can be successful in the business world.
What do you enjoy most about working with captives and alternative risk transfer?
I truly enjoy how each prospect opportunity and client I work with has a different risk profile and appetite for retaining risk. Each unique opportunity energizes my passion for learning about people and organizations and providing tailor-made services and solutions for them. I am passionate about this industry and the benefits it can create for organizations. It allows businesses to assist themselves with delivering financial results that have a direct impact on the captive owner's employees, clients, and customers. For example, healthcare organizations, many that have their own captive insurance companies, encourage and enact better behavior with their physicians through enhanced procedures that result in better patient outcomes.
Anne Marie Towle has over 25 years of experience with diverse projects and has worked with captives and other alternative risk transfer vehicles in many key onshore and offshore domiciles. Prior to joining JLT, she was a senior consultant with Willis Towers Watson for over 7 years and a senior manager in public accounting and spent 10 years in taxation, where she provided consultancy services to captive owners. Ms. Towle managed client projects through feasibility and implementation processes in structuring captives and managing their accounting and tax compliance functions. Before that, Ms. Towle worked in private industry in the insurance tax departments of several Fortune 500 insurance and banking companies.
Throughout her career, Ms. Towle has been closely involved in captive insurance organizations at the local, state, and national level. She serves on the board of directors for the Vermont Captive Insurance Association (VCIA); the board and the curriculum committee for the International Center for Captive Insurance Education (ICCIE) and as an instructor for ICCIE courses; and the conference committees of the VCIA, Captive Insurance Companies Association, and the South Carolina Captive Insurance Association. Ms. Towle is a frequent speaker and author on various captive insurance topics.
(Photo of Ms. Towle, above, is courtesy of JLT Insurance Management (USA) LLC.)
April 03, 2019