Captives Finding Opportunities, Challenges in Fronting Market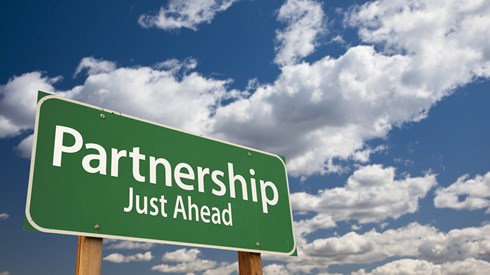 September 14, 2022 |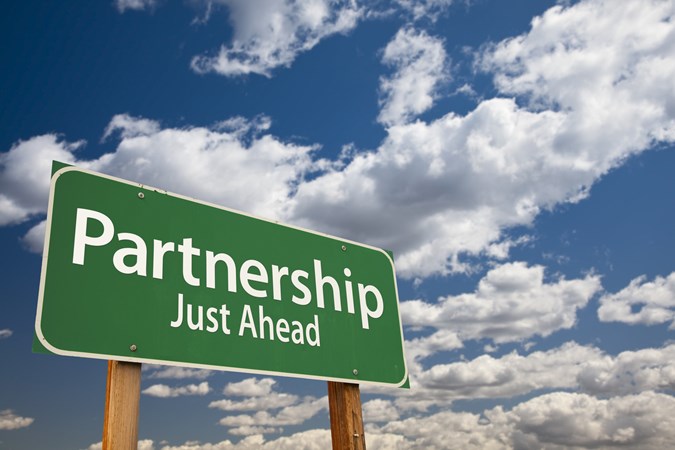 Fronting insurance is an essential element of many captive insurance programs, yet there are several key considerations for captive parents looking to engage a fronting insurer.
Meanwhile, market conditions are also leaving some captives facing a shortage of fronting capacity.
A panel of experts discussed various aspects of fronting insurance Tuesday during a 2022 Bermuda Captive Conference session titled "Fronting Partnerships with Captives: Successes, Threats, and Opportunities."
Explaining the need for fronting coverage, Jonathan Reiss, CEO of Concert Group, used the example of a Bermuda-domiciled captive looking to write coverage in the United States.
"You formed a captive in Bermuda because Bermuda has over many decades honed excellent captive regulation," Mr. Reiss said. "But a Bermuda license doesn't give you the ability to issue insurance policies in other jurisdictions.
"If you're a US organization, for example, you need to be licensed in the states where you do business," he said. But it would be onerous and inefficient for the parent to license its captive in the many states where it wants to write coverage. "Instead, you partner with a fronting company who does all that for you," Mr. Reiss said.
In addition to providing admitted insurance, the fronting insurer will deal with such state regulatory issues as rate filings, state premium tax payments, state insurance codes of conduct, and meeting expected standards, particularly with regard to claims handling, Mr. Reiss said.
"A lot of your captive risks are your employees or even your ex-employees, or your customers are your insureds," Mr. Reiss said. "So, there's a high bar to meet in terms of claims practices and how you treat your customers."
The fronting company will also deal with issues surrounding policy issuance and premium collection, and it will oversee claims handling. The fronting company also should provide the captive with sound data and financial information.
While the fronting insurer will take the lead in those various aspects of a captive insurance company's business, fronting is more than just a service, Mr. Reiss said. "Fronting companies also assume the risk. They are primarily responsible for the risk," he said. If the captive fails to reimburse the fronting company or the reinsurer fails to pay, the fronting company still has to pay the claim.
"A fronting company is backing your business, because if everything goes wrong, they're still paying the claim," Mr. Reiss said. "There have been fronting companies that have failed simply because they ran out of liquidity because of a claims dispute."
Because fronting insurers take that risk, they require collateral from the captive insurance companies with which they do business.
"The reason a fronting company wants collateral is they want to make sure the money is there to pay the claims," Mr. Reiss said. Consequently, the fronting company wants the collateral invested in very "vanilla" high-grade investments, he said.
The collateral options typically involve letters of credit or trusts, according to Hugh Barit, chairman and CEO of PRP Performa. Captives with large amounts of surplus will generally consider using letters of credit, Mr. Barit said, while those with lower amounts of surplus will look to a trust arrangement.
In terms of the types of investment instruments in a trust, some fronting insurers are more conservative in their requirements than others, Mr. Barit said. "We have fronting programs where they allow no equities," he said.
"History has proven that conservatism is needed," Mr. Reiss said. "That collateral is needed, otherwise the fronting company's business is under threat."
Scott Reynolds, president and CEO of Member Insurance, said his company has opted to use a trust to meet its fronting collateral requirements.
"We've considered increasing our position in equities to the extent it would be allowed," Mr. Reynolds said. "We chose not to do that. We decided we wanted to generate underwriting profits, and we didn't want the underwriting profits to be exposed to investment losses."
In considering possible fronting insurers, Mr. Reynolds said his company looks for financial strength, breadth of product and the fronting insurer's resources, and the company's tenure in the fronting business.
"If I were looking for a fronting carrier, I would look for one with a track record," Mr. Reynolds said. It's important to have a fronting partner that will embrace the captive insurance structure and be there over the long run, he said.
"If you're dealing with a new fronting company, and there are a lot of them out there, you need to look under the hood a bit," Mr. Reiss said, advising captives to perform the necessary due diligence in considering a new fronting insurer.
Mr. Reynolds stressed the importance of building a relationship with the captive's fronting insurer. "When you do have a disagreement of any kind, ... having a relationship with your fronting carrier is really important," he said.
Mr. Reiss suggested that that relationship is important to the fronting insurer as well. "What makes a fronting company successful is long-term relationships," he said. "We're happy to start small if there's potential for it to be long-term."
Mr. Reynolds also said he believes fronting insurers can deliver real value to a captive.
"When I want to get into a new class, a new line of business, the fronting carrier has experience, they have expertise that they bring," Mr. Reynolds said.
One challenge in the current fronting market is the impact of an increase in the number of managing general agents (MGAs) looking for fronting insurance for their programs, according to Mr. Reiss.
"Quite a lot of it is InsurTech driven," he said. "The innovation is good, but almost all of these InsurTechs or MGAs need paper.
"This has driven up the demand for fronting tremendously," Mr. Reiss said. "The captive industry is competing with this other growing trend, and there's less capacity because of that."
Mike Meehan, principal at Milliman, moderated the panel.
September 14, 2022