Captive Regulation Largely Business as Usual during Pandemic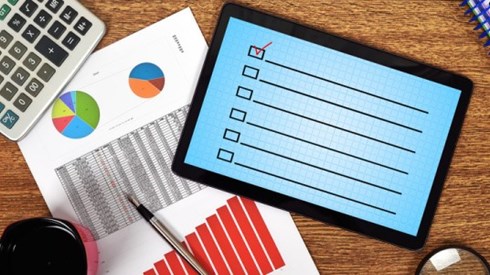 June 08, 2020 |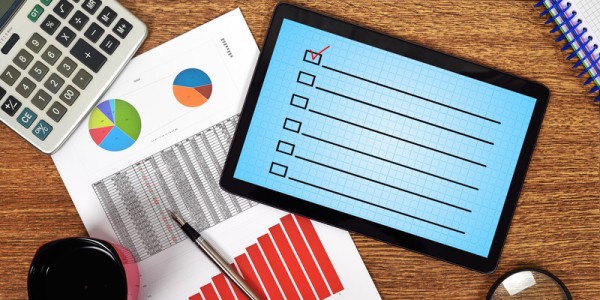 Experiences shared by a panel of captive insurance regulators suggest that while some things might have been done differently, captive regulation largely continued in a business-as-usual fashion since the start of the COVID-19 pandemic.
That's not to say the pandemic hasn't prompted some changes going forward, however, including heightened scrutiny of the potential impact of investment market volatility on captive insurance companies.
Speaking in a webinar hosted by the International Center for Captive Insurance Education (ICCIE) titled "Captives in the Midst of the Coronavirus Crisis: A Regulator Roundtable Discussion," several panelists suggested that their doing business electronically lessened the impact that moves to control the spread of COVID-19 had on their operations.
"Tennessee very quickly knew it had to adjust to the changing times," said Jennifer Stalvey, Tennessee's director of captive insurance. "Fortunately, we were already geared up to work remotely."
"We have been moving toward doing things more electronically," said Andrew Kurata, deputy commissioner and captive insurance administrator in Hawaii. His office was capable of teleworking, "but saying you're capable and actually doing it are two different things," he said. Ultimately, though, the Hawaii office was able to maintain services to the captive insurance community, Mr. Kurata said. "I think the main focus for us during this period was to keep stability," he said.
Suzanne Sadlier, deputy head of the Insurance Supervision Division of the Cayman Islands Monetary Authority (CIMA), said her office had been paperless for some time and did well at working remotely.
Ashton Bertrand, superintendent of alternative markets in the US Virgin Islands, said that while his office did shorten hours, it never closed. "We were able to assist the various captive owners and service providers," he said. "We have a very good relationship with our service providers."
Steve Kinion, director of the Bureau of Captive and Financial Insurance Products in Delaware, said his office remains closed, but, "That said, the Department of Insurance and the Captive Insurance Bureau are working very well remotely."
William White, assistant commissioner in the New Jersey Department of Banking & Insurance, said the state's insurance department moved to remote working early on, but the ability to work electronically allowed the state to work seamlessly with its captive insurance company owners and service providers.
"We've been able to maintain contacts with all of our captive managers and specific captive owners for all of their needs," Mr. White said.
Some staff in captive regulatory offices that were forced to work remotely by pandemic control measures are beginning to return to the office.
CIMA has been deemed an essential service, and staff was returning to the office on a staggered basis at the start of June, according to Ms. Sadlier. "We haven't seen any disruption," she said. "We continue to conduct our inspections and on-site investigations. We continue to host meetings."
Mr. Kurata said Hawaii government is taking a staggered approach to returning to work, and the captive branch may return to the office around July 1 with staggered work schedules and social distancing guidelines.
Domiciles' approaches to filing deadlines and other captive insurance company requirements in the face of COVID-19 disruptions varied somewhat, though all the regulators indicated their offices were flexible and willing to work with captive owners and managers to address specific needs.
"We've encouraged companies to continue to file their financials or annual filings as due," Mr. Kurata said. The state has asked captive owners to notify the department, though, if there are going to be any filing delays so they can work with the captive to address them.
And, given that the state has a 14-day travel quarantine requirement for anyone traveling to Hawaii, the state is being flexible this year with its annual in-state board meeting requirement. "We want to work with our captive owners, provide flexibility," Mr. Kurata said.
Mr. Bertrand said the US Virgin Islands waived its requirement for board meetings in the USVI for 2020 and will re-examine the requirement in 2021. The domicile also extended deadlines for various filings from March 30 to September 30 and will push the deadlines back further if necessary.
Ms. Sadlier said the Cayman Islands haven't issued any blanket extension for financial report filing. The bulk of those reports are due June 30, she said, and the domicile does have a provision for providing a 30-day extension if necessary. Her discussions with audit firms, however, suggest that this year's captive audits are running on time without any widespread delays.
Mr. White said New Jersey will make any decisions on extending filing deadlines on a case-by-case basis.
The impact of investment market volatility on captive insurance companies' solvency or liquidity is definitely something the regulators said they would be monitoring going forward.
"In Tennessee, we're certainly monitoring it," said Ms. Stalvey. The department's long-range view is optimistic, but in the immediate term there might be an impact on some companies' liquidity, she said. That might affect the way the department views captive owners' dividend requests.
Mr. Kurata noted that most captives are well capitalized and that Hawaii has conservative captive investment laws. "In that sense, it does provide a little more assurance that the captives won't be overly affected by the fluctuating market," he said. He said he's raised the issue with captive managers. "For the most part, they feel that it shouldn't be overly significant," Mr. Kurata said.
"Certainly, we do expect balance sheet impacts. Everybody is going to see that," Ms. Sadlier said. But the Cayman Islands require that captive insurance company investment portfolios be well diversified, and any impact of investment market fluctuations is more likely to be seen in reduction of captives' surplus rather than solvency concerns.
Ben Whitehouse, vice president of the ICCIE board and senior counsel at Butler Snow LLP, moderated the webinar.
June 08, 2020