Bermuda Captive Market Seeing Increased Captive Use, New Captive Uses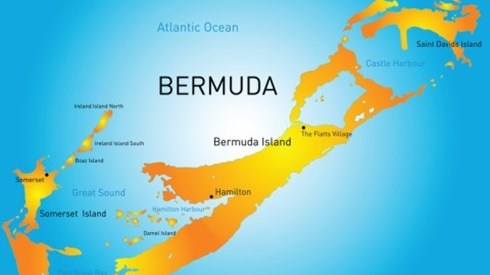 September 21, 2022 |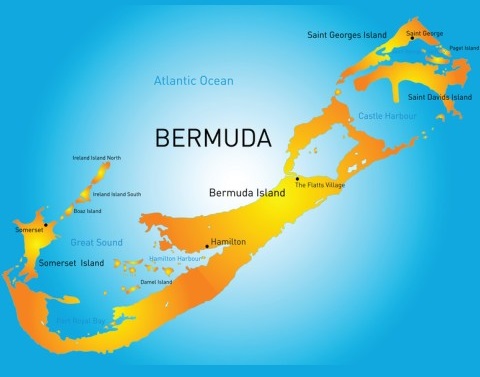 The Bermuda captive insurance market is reflecting the trend toward increased use of captives in the face of a hard commercial market, as well as greater consideration of captives as a vehicle for addressing difficult-to-insure exposures.
"Existing captives are either increasing their deductible limits or putting new lines of business through that they wouldn't necessarily have done before because financially it wouldn't have made sense, but with the hard market it does," Oceana Yates, senior vice president—captives at Davies Captive Management, said recently during a 2022 Bermuda Captive Conference session titled "Emerging Uses of Captives in the Post-Pandemic Era."
There also has been increased use of segregated cell structures, Ms. Yates said.
"Because of the hardening market, reduction in capacity, exiting of the market, new capital coming in, captives are playing an increased role in this space by taking additional risks, by filling coverage gaps," said Nicolas Plianthos, senior vice president at Marsh Management Services.
Mr. Plianthos said he's also seeing environmental, social, and governance (ESG) issues taking hold at both the corporate level and the captive insurance company level.
"And that again just brings new opportunities for captives to do what they were made to do—which is to fill coverage gaps, insure the uninsurable, and help in this transition risk, physical risk, and liability risk," Mr. Plianthos said.
"ESG is very important for all captive parent companies because stakeholders, regulators, customers, suppliers are all very much focusing on this," he said. While ESG discussions often focus on just the environmental and climate change side, the social and governance aspects are significant as well, according to Mr. Plianthos.
"So where does the captive fit into all of this? I'd like to argue that if you've got nothing to do with environmental or social, every single captive has something to do with risk governance," Mr. Plianthos said. "So, captives are the better way to risk governance. That applies to every captive across the board."
Mr. Plianthos noted that cell structures are providing businesses an option to quickly address troublesome exposures.
"You can always use the cell facility for speed to market. One of the interesting uses of cell facilities right now is for [directors and officers (D&O)] cover," he said. With increases in litigation, higher premiums, and decreased capacity, "some corporates are deciding to self-insure some of that D&O risk through a cell facility or through their captive," Mr. Plianthos said.
He also cited the example of a Canadian client that has capitalized its captive insurance company with $500 million in capacity before it's even written any business, "because they realize they have to increase their captive usage and they're preparing for that."
The captive parent is an energy company that is looking at using the captive initially for traditional coverage lines, but, as it moves more toward renewable energy sources in the future, hopes to address some of the risks associated with that transition in the captive.
Ms. Yates said she's also seeing increased interest in using captives to address cyber risks.
"Cyber is another area where obviously a few years ago people were still not quite sure how that was going to fit, where that was going to fit in their captives," she said. "But I think from what we're seeing that's becoming much more commonplace for people to try to fit that into their captive structures."
"We have clients that are unable to place cyber coverage, so therefore they might take a quota share line or take a layer within their program," added Mr. Plianthos. If a captive owner is prepared to take on some cyber risk, he said, the reinsurance markets might be willing to address some of the exposure.
On the reinsurance side, the underlying message is probably creative capital, according to another panelist, Colin Kelley, managing director at Ed Broking Bermuda Ltd.
"We all talk about new entrants and new capital coming to the island and that's very exciting, but it's also legacy capital and finding ways to diversifying away from a traditional property cat portfolio and getting involved in a liability space, a runoff space, finding solutions for clients who don't have them where captives come into play," Mr. Kelley said. "And that's where a number of reinsurers and even insurers that will entertain the captive portfolios are serving as very good outlets to have that conversation and provide that diversification."
Mr. Kelley said he's seeing discussions with captives around a number of possible new coverage lines.
"Certainly, a lot of the captive conversations we're having are conceptual in nature to a certain extent, but they are really tapping into finding solutions for things like [special purpose acquisition companies (SPACs)] ..., crypto, cannabis, even finding some ESG solutions," he said.
A number of new entrants into the Bermuda market are trying to provide cryptocurrency risk solutions, Mr. Kelley said, adding that he's also seeing efforts to provide directors and officers solutions, cyber solutions, and technology errors and omissions solutions.
Gavin Woods, a partner at Carey Olson, said the Bermuda market is seeing new captives looking to address both traditional exposures and some new risks.
"We still have some of the same kind of entrants to the market that we always have," Mr. Woods said. "The cryptocurrency is a new player in the marketplace."
Ms. Yates noted that as businesses are considering putting new exposures into captives, they're increasingly relying on analytics to determine what makes sense.
"The regulators want to see that information as well," Mr. Plianthos added. "A captive business plan for a captive that was formed 2 decades ago was 2 pages. It's now 20. And the regulator's going to read that and say, 'Show me. What work have you done around this analysis?' So data is very important.
"What you see a lot of now is captive owners undertaking captive modeling exercises to much better understand whether or not they can write these new lines of business or at least at what levels they're prepared to write them through their captives," he said.
September 21, 2022