Adverse Risk Selection May Affect Insurers That Do Not Innovate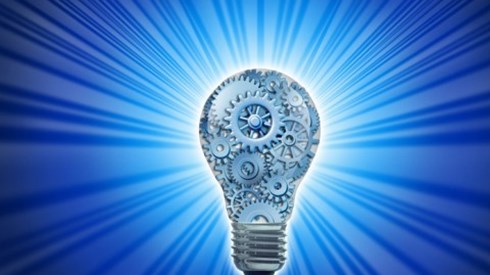 September 28, 2018 |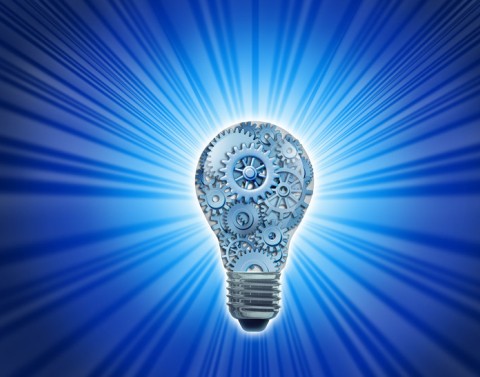 A significant majority of insurers understand that innovation is increasingly becoming a differentiator in the global marketplace, according to an A.M. Best survey of its rated entities on innovation. The survey report said use of artificial intelligence, big data, Internet of Things (IoT), cloud computing, and blockchain technology all have the potential to reshape the industry's value chain but are experiencing differing levels of acceptance in the insurance industry. The survey found a majority of insurers are aware that technology is not one of their core competencies and are willing to make investments and form partnerships to get up to speed.
Key Reasons to Innovate
Nearly 9 out of 10 respondents from more than 450 insurance companies around the globe said that innovation was moderately to extremely critical to their organization's success. Key reasons for innovating varied, but most companies said they wanted to do t he following.
Better address customers' needs (22 percent)
Gain a competitive advantage (21 percent)
Realize operational efficiencies (16 percent)
Budget
At the same time, more than half of the respondents' companies said they allocate between 1 percent and 5 percent of their budgets toward innovation, while 17 percent of insurers have allocated more than 5 percent.
Areas of Innovation Investment
Most insurers said they have invested or are planning to invest in cloud computing (61 percent), big data (48 percent), and artificial intelligence (36 percent). Fewer said this about the IoT (28 percent) and blockchain (13 percent).
The use of artificial intelligence, big data, IoT, cloud computing, and blockchain technology all have the potential to reshape the industry's value chain but are experiencing differing levels of acceptance in the insurance industry. The adoption of blockchain in particular faces a more difficult hurdle than the other technologies due to its current narrow usage.
Cloud computing was a major factor in the increased growth and importance of big data and continues to gain momentum ever since Amazon introduced its Amazon Web Services in 2006. "Insurance companies recognize that their expertise lies not in technology, but in insurance," said Edin Imsirovic, A.M. Best senior financial analyst. "However, they also realize the power of technology to transform the insurance industry on a large scale, and have thus partnered with or invested in InsurTech companies that are more attuned to the development and monetization of new ideas."
Survey responses regarding new technologies include the following.
Insurers appear to be optimistic about the prospects of big data and machine learning/artificial intelligence, with 41 percent of respondents saying big data would have a significant impact over the next 3 years, followed by artificial intelligence/machine learning at 30 percent.
Blockchain ranked last among the technologies insurance companies thought would have a significant impact over the next 3 years, at 8 percent, reflecting a lack of maturity compared with the other, newer technologies and concerns over security and performance.
Survey respondents expressed cautious optimism toward the IoT. More than one-quarter of all respondents thought it would have a significant impact over the next 3 years. However, health insurers are ahead of their peers in other sectors as they recognize the utility of preventive care and monitoring through telehealth devices and other innovative products and processes.
Measurable Impact
Even with these investments, at least 35 percent of insurers said that they are still in the early stages of developing their innovation process, and 30 percent said they have developed and launched their innovation processes but have not calculated a measurable impact. The study found that 30 percent said that their innovation processes have been successful, with a measurable impact to the organization.
Key Challenges
According to the report, "one of the key challenges to developing an innovation strategy or process is the issue of human capital, and insurers are making concerted efforts to attract employees who are in tune with both changing technologies as well as shifting demographics and economic factors."
In addition to the human capital challenge (61 percent), insurers said challenges surrounding information technology limitation (53 percent), organizational culture (44 percent), knowledge barriers (29 percent), funding (23 percent), and legal/regulatory environment (20 percent) also pose challenges to developing the innovation process.
"As the pace of innovation picks up, insurers who do not innovate successfully may have to contend with adverse risk selection," said James Gillard, managing director at A.M. Best. "Other challenges owing to significantly higher expense ratios compared with companies' more innovative competitors or lower growth because more innovative peers may have access to lower-risk customers are distinct possibilities as well."
Focused Personnel
Insurers (45 percent) reported that "their boards of directors discuss innovation every time they meet," and 23 percent have at least an annual discussion regarding innovation. 
A majority of insurers (56 percent) have cross-functional teams concentrating on innovation while only 9 percent have a chief innovation officer. According to A.M. Best, "chief innovation officer is a relatively new role in many organizations and will likely gain much more acceptance over time."
Emerging Regions
Despite barriers to achieving progress, companies in emerging regions responded that they see innovation as even more vital, compared with responses from developed regions, as it can give them an edge in penetrating markets faster and fill a niche that currently is not being met, according to A.M. Best.
The report advised that "no insurance segment or market will be immune to these shifts, and all will need to innovate and adapt to maintain relevance."
As a next step, A.M. Best will be developing a new criteria procedure focused on evaluating innovation and will be reviewing where a more explicit assessment of innovation fits into Best's Credit Rating Methodology.
A complimentary copy of this briefing is available on the A.M. Best website with site login registration.
September 28, 2018