Big Data: What Captives Need To Understand
April 07, 2017 |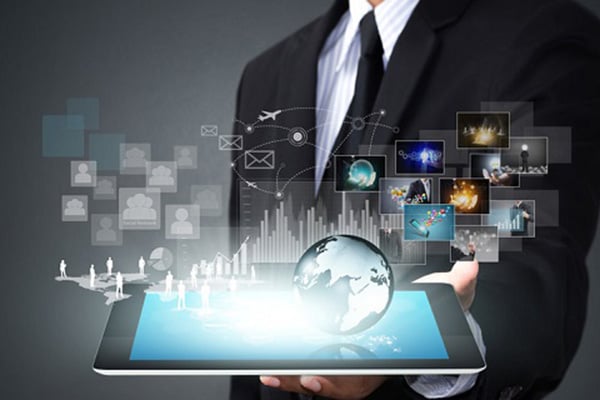 At the Captive Insurance Companies Association (CICA) 2017 International Conference held in San Diego, one of the breakout sessions featured a presentation on "The Role of Analytics in Captive Optimization." The speakers did a good job of explaining how an actuary, to create a better understanding of risk, can utilize the data available in a captive insurer, but what was left unsaid was the growing use of big data. While primary insurers and reinsurers continue to expand their collection and analysis of data, the captive industry is not moving as rapidly to embrace the big data initiative. This is partially due to the limited amount of data to which captive insurers have access and also due to the frictional cost of retaining the expertise needed to analyze the data to draw inferences from it. This article is intended to provide captive insurers with a better understanding of big data and how it is being used today within the insurance space.
So how did the term "big data" arise? It began with the change from capturing and storing information in analog format to digital format. For example, basic information on a commercial structure covered under a property policy used to be stored in written form in an underwriting file. With the advent of personal computers and electronic spreadsheets, this data could now be stored more efficiently in a spreadsheet.
"So What Exactly Is Big Data and How Will It Affect Insurance?" an article appearing on InsNerds.com, said, "As recently as the year 2000, only a quarter of all of the world's information was digital. By 2007, more than 93% of the world's information is now in digital format and can be much more easily read and analyzed by computerized tools! By 2013, more than 98% was digital."
However, big data is more than the capture of all of this information in digital form.  Basically, this provides the foundation for the creation and use of advanced analytical procedures to search for relations and correlations between all of these discrete pieces of information. As noted in the opening paragraph, actuaries are the key to helping unlock this data. What the actuaries provide is the ability to construct predictive, statistical models that can be used to infer what is likely to occur in the future based on the relationships between all of the variables (data) we have collected. For those looking for a deeper dive into how big data is collected and can be utilized, we recommend an article published by Milliman back in 2013: "Why Big Data Is a Big Deal."
Since the CICA conference was titled "Defying Disruption," it seems only reasonable to look at how the use of big data is likely to disrupt the staid business of insurance and hence the niche market occupied by captives. One technology that has the power to transform how insurance is underwritten, priced, and marketed is telematics. An April 1, 2013, Verisk Analytics article by Dwight Hakim in Visualize | Insights for Auto and Property Insurers titled "Insurance Telematics: What Is It? And Why We Should Care" contains the following basic definition of telematics:
Telematics is a technology. In the taxonomy of the Internet of Things, a phrase coined by Kevin Ashton in 1999 that has gained currency in the past few years, telematics is in the topic family of machine-to-machine (M2M) communication mechanisms. The enabling technologies stem from telecommunication advances that have reduced the cost of connecting associated but remote endpoints: everything from smartphones to temperature sensors. The word telematics implies a bidirectional exchange between endpoints for sensing or measuring feedback or control.
Telematics is becoming the norm in vehicular technologies, commercial transportation, and worker safety. Continuous data is gathered by onboard sensors and wireless technology, which then can be analyzed to gather a very detailed look at the risk profile of the entity or individual being monitored. Most readers will be familiar with Progressive Insurance's Snapshot, an onboard telemetry package capturing the driving characteristics of the car owner. However, Progressive is not stopping there. It has a group called the Business Innovation Garage, where its staff is charged with producing and road-testing new vehicular innovations. You can read more about this concept in the article "Progressive's Business Innovation Garage" on the Digital Insurer website. This is a single illustration of the arms race captive insurers find themselves in.
Beyond commercial auto applications, though, lies the implementation of telematics for worker safety that will impact workers compensation, a leading line of business for captives. The idea of a "smart workplace" will experience rapid growth over the next few years. While there will certainly be questions raised around privacy issues, the reduction in claims costs will be a major component driving this trend. The smart workplace will be created through the use of mobile, social, wearable technology, which will lead the generation of the digital big data stream we discussed earlier. 
Early estimates indicate this type of wearable technology could lead to a decrease in both workers compensation claims frequency and severity rates in the neighborhood of 25–30 percent. Major insurers are already teaming up with large utilities, construction companies, major manufacturers, and hospitals to implement this technology. For captives, the question is how to pay for the transformation. For a single-parent captive of a Fortune 1000 company, it's likely to be adopted by risk management operations as a way to curtail claims costs. For group captives, however, the cost issue will be a major impediment. The captive itself may not have the necessary capital to pay for the technology, nor its member insureds, depending on their respective sizes. Group captives may be able to partner with their reinsurers to fund the program.
We will close with another quote from Milliman, from the May 6, 2015, article "Usage-Based Insurance: Big Data, Machine Learning, and Putting Telematics to Work," by Marcus Looft, Terry Wade, and Scott C. Kurban:
It appears clear now that big data is about to change the way many people do business.... It's great to set up telematics devices and gather data, but that data is virtually useless if actionable business direction can't be drawn from it.
Insurers, including captives, need to embrace these changes from within, or our business will be disrupted from without.
April 07, 2017