85 Percent of Insurance CEOs Concerned about Speed of Technological Change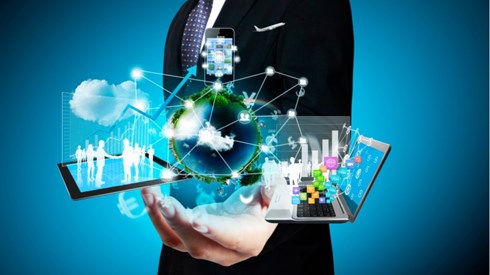 March 29, 2018 |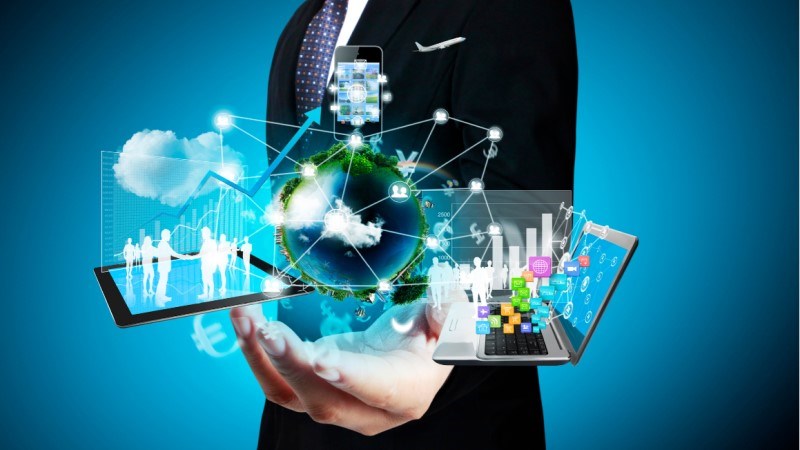 While insurance continues to be one of the most disrupted sectors in the global economy and insurance CEOs are more concerned about the pace of technological change than CEOs in any other industry, more than 90 percent of insurance CEOs are confident about their own organization's revenue prospects over the next 3 years.
This year, 100 insurance CEOs participated in PwC's 21st Global CEO Survey. The findings show that insurance CEOs share a generally positive outlook, but actual growth has typically failed to live up to expectations. Dubbing it "the next big leap," the report explains how insurance businesses can reinvigorate revenue growth, while still driving down costs.
Key Findings
Half of insurance CEOs believe that global economic growth will improve over the next 12 months, up from only 19 percent in 2017.

Insurance CEOs' three biggest concerns are over-regulation (95 percent), cyber threats (93 percent), and speed of technological change (85 percent).

More than 80 percent of insurance CEOs are concerned about shortages of digital skills within the industry and within their workforce, which is the highest percentage of any industry.

Nearly half (49 percent) of insurance CEOs are planning a new strategic alliance or joint venture to drive profitability and growth over the next 12 months.
Stephen O'Hearn, PwC's global insurance leader, said, "Among the many reasons for the high confidence of CEOs in the insurance industry is that the anticipated disruption from incoming competitors, like InsurTech and digital platform players, hasn't materialized like the industry initially feared. Partnership, not rivalry, with new entrants is the order of the day."
The grounds for this optimism also include the increasing digitization of the global economy and the resulting shift in customer preferences. This situation opens up a range of new opportunities. For example, as more business moves over to digital channels, demand for cyber insurance is rising—40 percent of CEOs from across all industries are now extremely concerned about cyber threats, compared to 24 percent in 2017. In turn, there are openings for insurers to become the 'orchestrators' of services such as mobility or internet of things-enable smart homes. For example, the study states, "a homeowner policy could bundle (likely lower-priced) coverage with certain smart features, such as sensors that can warn of impending equipment failure before a loss actually occurs."
Clear Strategy and Road Map To Get Up to Speed
More insurance CEOs are concerned about the pace of technological change (85 percent) than are leaders in almost any other industry. Technological advances are changing business and operating models, which is challenging to an industry that's accustomed to slow evolution rather than rapid transformation.
Getting up to speed demands a clear strategy and a road map for decommissioning legacy systems, accelerating automation, and laying the platform for the next wave of transformation. Substantial opportunities are on the horizon as a new generation of predictive analytics and artificial intelligence (AI) transforms insurers' ability to detect, anticipate, and avert risk. Notable possibilities include RegTech, which can not only strip out costs in labor-intensive areas such as "know your customer" requirements but also strengthen risk management and improve the reliability of compliance.
Mr. O'Hearn added, "Regardless of the initiative, keeping pace demands a readiness to bring innovation out of the fringes and into the mainstream of the organization. It also requires a willingness to experiment and even fail, albeit fail fast and move on."
Still a Need for Longer-term Transformational Change
There is the other side of the coin when it comes to the described optimism and opportunities. Over half of insurance CEOs (66 percent) still report increasing pressure on their organization to deliver business results under shorter timelines, and more insurance CEOs see changes in consumer behavior as a threat to growth (78 percent) than in almost any other sector. So, while perhaps having overestimated the impact of outside threats and short-term disruption, insurers shouldn't be underestimating the need for longer-term transformational change into digitally-enabled, customer-focused organizations with flexible business and operating models.
Driving innovation requires a dialogue between humans and machines in a "bionic" organization. This isn't about one dictating terms to the other but about humans communicating with AI and robotics to mutually improve outputs. Key to this transformation will be success in attracting digital talent, but at this point only 19 percent of insurance CEOs say doing so is easy. More than 80 percent are concerned about shortages of digital skills within the industry (81 percent) and within their workforce (86 percent). While attracting digital talent is a challenge for all sectors—around three-quarters of participants in the CEO survey are concerned—insurance CEOs are the most concerned. And it isn't just digital skills that are in demand, but also the creativity and emotional intelligence needed to innovate and reconnect with customers. Of insurance CEOs, 86 percent believe they need to strengthen soft skills alongside digital skills in their organization.
According to Mr. O'Hearn, "Successful insurers take both their technological capabilities and their readiness to innovate into the mainstream of their business. Rather than operating in isolation, humans and machines should actively collaborate. With these foundations in place, insurers can take the next big leap and become truly bionic organizations."
March 29, 2018