With COVID-19 and a Hardening Market, Captives Respond to Challenges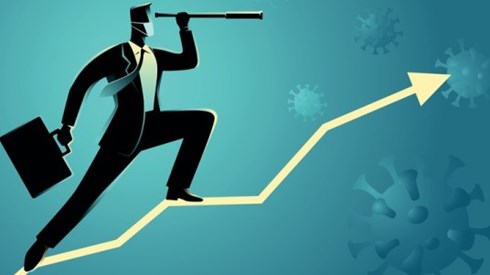 August 03, 2020 |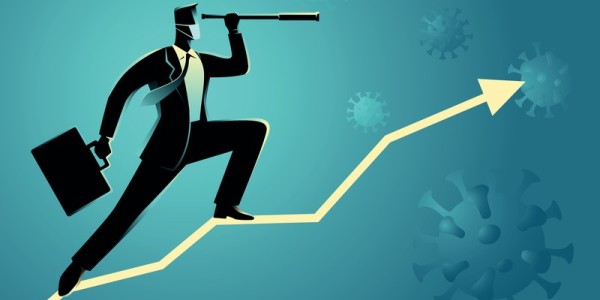 As with previous commercial insurance market disruptions, captive insurance companies are responding to the current hardening traditional market, according to A.M. Best.
"These companies came into existence because of difficult markets," said Fred Eslami, associate director at A.M. Best. "Those difficult markets exist right now." Current conditions will likely result in more new captive insurance companies or parents of existing captives adding coverage lines to the alternative risk transfer vehicles or finding other ways to use them.
"Captives are very much alive and well," said Michael Serricchio, managing director at Marsh Captive Solutions. "They're exploding from a growth perspective."
Mr. Serricchio said captives are offering flexibility and options to organizations facing the hard insurance market. He said he's seeing growth across various types of captives and all industries.
"We're seeing growth all over the place," Mr. Serricchio said, noting that property, product liability, excess liability, errors and omissions, and directors and officers (D&O) lines are all problematic in traditional markets. He said he's seeing a number of new single-parent captives being formed, as well as cell captives as a vehicle for D&O coverage.
Mr. Serricchio said he thinks it's possible that 2020's new captive growth will triple that of 2019.
Mr. Eslami, Mr. Serricchio, and other speakers offered their views on the current captive market as part of an A.M. Best webinar titled "Market Dislocation Creates Opportunities for Captives."
"I see the captive market continuing to provide an important role in the owners' overall risk management strategy," said Susan Molineux, director at A.M. Best. "Certainly, with the hardening market I expect to see an increased use of captives."
Pamela E. Davis, founder, president, and CEO of Nonprofits Insurance Alliance, noted that in the current market many organizations are facing nonrenewals or large deductibles, even as they're confronting the various impacts of the COVID-19 pandemic.
"We know that we're going to lose some of (our) smaller members because they're struggling and won't be able to keep coverage, but it will be more than made up for by large organizations who are coming to us because the commercial markets are turning their backs on them," Ms. Davis said.
Captive insurance companies have also helped support their parents during the COVID-19 crisis, Mr. Serricchio said. Some have helped provide parents needed cash through dividends, and domiciles have been supportive of letting some captives enter into intracompany investments as another means of getting capital to their parents. Some of those investments are already being repaid, he noted.
"We also saw premium holidays," Mr. Serricchio said.
Captives' performance through the crisis is a great testament to the risk transfer mechanism, Mr. Serricchio said. "In this perfect storm, they're poised to do a lot more and give back a lot to their parents, to do even more."
Going forward, more captive owners might view the vehicle as a tool for managing pandemic risk, he said.
"When the pandemic started, we took a look at our captive base and we found that over 30 captives had pandemic coverage in the captive already," Mr. Serricchio said. "We are seeing pandemic in captives, and I think that number's going to grow."
Now, he said, clients are looking not only at pandemic insurance options but also captive reinsurance options. "Of course, COVID-19 won't be included if you put it in your captive now," he said. But, he said, "Captive owners are really exploring their options. They might start with a low limit and then grow.
"Someday in the future there might even be (insurance-linked securities) and CAT bond solutions (for pandemics) as you've seen with other losses," Mr. Serricchio said.
Ms. Molineux noted that government pandemic risk backstops under consideration such as the Pandemic Risk Insurance Act being considered in Congress could offer other avenues for captive insurance company involvement in addressing pandemic risk.
"Should this become law and available to captives, there's potential for pandemic risk to be placed in captives similar to what you see with terrorism and floods," she said.
Mr. Eslami said A.M. Best examined the COVID-19 pandemic's impact on the captive insurance companies it rates and found that captives generally have performed well. "For the most part, it was nonmaterial with the exception of a few single-parent captives who had large loan-backs with their parents," he said. "We didn't see any movement in any of our captives as a result of those tests."
In general, Mr. Eslami said, captives "continue to outperform the commercial market." Among other things, he said, they tend to be very efficient, with single-parent captives typically having very low expense ratios.
Mr. Eslami cited the findings in a Best's Market Segment Report, "Commercial Market Dislocation Could Provide New Opportunities for Captives to Fill the Void," that, among other things, noted that Best-rated captives' most recent 5-year combined ratio of 92.0 percent compares quite favorably with the 100.8 percent posted by the commercial casualty market.
Among the newer coverage lines companies are writing in captives is cyber risk. Mr. Serricchio said that Marsh has seen a 95 percent increase in the amount of cyber-insurance coverage going into Marsh-managed captives over the past 5 years.
Mr. Eslami said that 15 percent of Best-rated captives currently write cyber coverage. The Best's Market Segment Report cited National Association of Insurance Commissioners data that showed cyber-insurance premiums in captives increasing 5.7 percent from 2018 to 2019, a slower pace of growth than the 15.9 percent growth from 2017 to 2018.
Mr. Eslami suggested that the slowdown in the growth of cyber coverage in captives is likely attributable to the fact that cyber coverage was cheaper in the commercial market than what the captive would charge and that writing cyber coverage requires significant expertise.
"They're including cyber in their captives very prudently and they're not rushing," Mr. Eslami said. "We have seen some of our group captives that specifically want to have this line of coverage so they can provide a menu to their members."
August 03, 2020