Western Region Captive Conference Cochairs Preview this Year's Event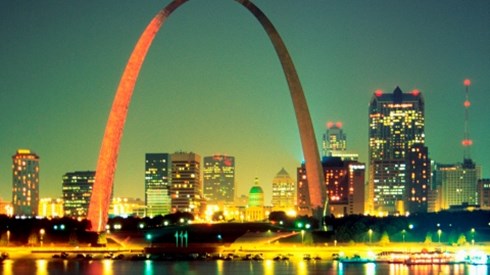 May 31, 2023 |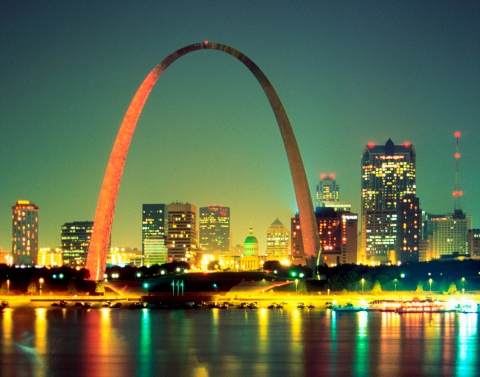 While the Western Region Captive Insurance Conference (WRCIC) serves 4 state captive domicile associations, the event draws attendees from 38 states.
With the 2023 WRCIC set for June 12–14 in St. Louis, Alan Fine, CPA, JD, tax partner at Armanino, and Renea Louie, ARM, ACI, Fellow and chief operations officer at Pro Group Captive Management Services, cochairs for the 2023 event, recently took time to discuss this year's conference.
Among other things, the two cochairs noted that since the WRCIC began in 2008, it's grown each year in attendance, relevance, innovation, and creativity.
Commenting on some of the key issues likely to be discussed at this year's conference, Mr. Fine said, "The great part about the Western Region Captive Insurance Conference has always been the depth and breadth of topics being discussed, whether in scheduled technical sessions or random networking discussions. There are, however, a few topics we expect will dominate this year's conference.
"First and foremost, we will be discussing the IRS's continued approach to captives, particularly those availing themselves of the election to be taxed solely on investment income," Mr. Fine said. "In April they issued proposed regulations which would make some of these transactions 'listed transactions,' requiring increased disclosure, penalties for failing to disclose, and scrutiny by the IRS. As currently drafted, most financing transactions of any amount between captives and related parties would cause the transactions to be listed transactions, as would those transactions where the 10-year loss ratio is less than 65 percent, never mind that there are many types of commercial insurance which have loss ratios significantly lower than 65 percent."
Mr. Fine noted other captive insurance issues he expected to be hot topics at this year's WRCIC as well.
"We would also fully expect to discuss the issues facing the banking and financing industries, particularly those serving technology companies," he said. "Given the events of the past several months, these businesses and their owners are finding it more and more difficult to find appropriate insurance coverage in the commercial marketplace, leaving them very few options other than captive insurance.
"It's difficult to view any news source and not see some mention of artificial intelligence," Mr. Fine said. "Given the vast impact this is having and will have on businesses, it necessarily impacts risk management and therefore captive insurance companies."
The two conference cochairs said they believe there are a number of reasons captive insurance industry participants should attend this year's WRCIC.
"There are many reasons to attend this year's WRCIC," Mr. Fine said. "First, we have an excellent education program put together with key industry leaders presenting. We have also arranged the schedule to ensure that everyone has plenty of time for networking with colleagues and friends as well as the opportunity to meet new contacts. We will be in a tremendous facility and our Tuesday evening networking event is a Cardinals' baseball game, we rented out the entire party zone, at the home of the 11-time World Series champions. It doesn't get much better than that!"
Ms. Louie said that among the items on this year's WRCIC agenda that she's looking forward to is an opportunity for conversation with Nevada Insurance Commissioner Scott Kipper and Oklahoma Commissioner Glen Mulready. The commissioners will engage in an "around the campfire" discussion with captive industry attendees during the WRCIC's Tuesday luncheon.
"In addition, the popular regulator roundup will feature six states' regulators," Ms. Louie said. "The regulator roundup is always a great session."
As a multidomicile conference, the WRCIC can offer some particular benefits. (WRCIC member state associations are Arizona, Missouri, Nevada, and Utah.)
"Many captive owners and professionals serving the industry don't attend national events and the WRCIC provides them with networking time, the opportunity to learn from more than 44 speakers and experts, and another key element—having regulators from 10 or more domiciles all in one place for them, with direct access," Ms. Louie said.
"Also, a unique feature is members of multiple state associations can meet with each state's membership and leadership as all states convene with their annual membership meeting and they can attend them all across the week," she said.
Mr. Fine and Ms. Louie cited several benefits they hope to gain personally from this year's conference. The WRCIC is a unique event offering time with regulators, provider partners, captive insurance company owners, and captive insurance experts from across the country, making the conference time well spent for its attendees, according to Mr. Fine and Ms. Louie.
They also highlighted the networking event at the St. Louis Cardinals versus San Francisco Giants baseball game on Tuesday night of the conference. Ms. Louie and Mr. Fine said they'll be at Busch Stadium as part of the WRCIC group taking in the game and look forward to seeing other conference attendees there. They also stressed that it's not too late to register for this year's Western Region Captive Insurance Conference.
For more information about this year's conference, or to register, visit the WRCIC website.
May 31, 2023