Vermont's Brittany Nevins: Helping Vermont Build on Its Success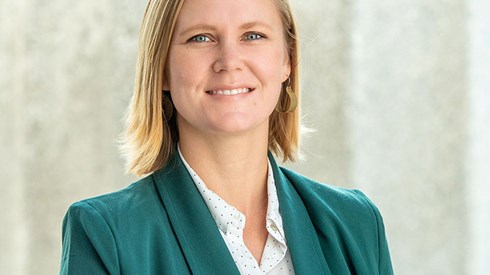 November 16, 2020 |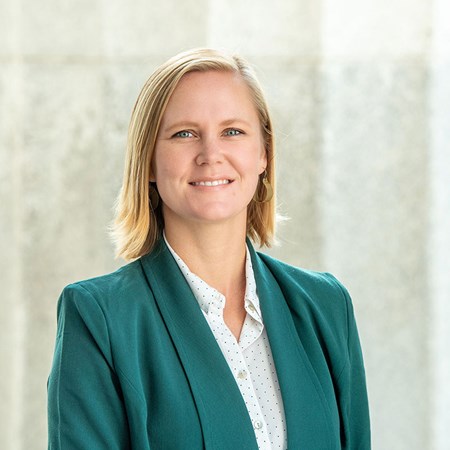 Brittany Nevins joined the Vermont Department of Economic Development in September as captive insurance economic development director.
In her new role, Ms. Nevins is responsible for the marketing and business development of Vermont's captive insurance industry, working closely with the state's Department of Financial Regulation and the Vermont Captive Insurance Association (VCIA) to continue to strengthen the state's reputation as a captive insurance domicile.
Recently, Ms. Nevins talked about joining the Vermont domicile and the captive insurance industry, her experiences thus far, and her goals in her new post. (The conversation has been lightly edited for length and clarity.)
Congratulations on your new position. It's a bit of a homecoming for you, returning to Vermont, isn't it?
Yes, I actually moved back to Vermont at the end of May from Austin, Texas. I'm a native Vermonter but moved away for a few years.
How are you settling into your new role?
It's been really good. I've been just trying to take in the industry, meet with experts in the field, meet with our regulatory team, and just kind of learn about Vermont as a domicile and what's made it so successful over time and continue the work that's been done and kind of build off of that.
I don't have a background in the industry, so it's a bit of a learning curve, but I feel I'm picking it up.
Growing up in Vermont, was the captive insurance industry something you were aware of?
No, not really. It's an industry that we excel in, in Vermont—we're number one in the country as far as licensed captives and third in the world—but it does seem that Vermonters aren't aware of the industry in general, even though we do have quite a few workers in the captive industry and a big captive infrastructure in Vermont.
Even though so many companies that we interact with in our personal lives actually have captives, the general public doesn't know the connection between the captive industry and everything that we see in our daily life.
You've come aboard at an interesting—and challenging—time for all of us in terms of doing business through Zoom meetings and all the rest. What sort of impact has that had on your work so far?
The typical year I'd be going to a lot of trade shows and conferences around the country, even traveling around the world a bit. So, it's definitely different in that regard because I'm not doing any traveling. That said, we've kind of shifted as things have become virtual to participating in more webinars and increasing our marketing efforts and trying to become more thought leaders in the industry. For example, we've started a blog. We're highlighting the success of Vermont, the expertise of our regulatory team, talking about hot topics a bit more.
Also, we are preparing for our 40th anniversary next year of our bill signing in 1981. We're going to be launching a public media campaign around that to show the success of Vermont over time. Which is something that maybe we wouldn't have had the time to do or to do in the same way if we were traveling.
I've also been reaching out to folks in the industry who have won various awards and learned about their role in the industry as leaders. I'm going to be reaching out to captive managers and others in the industry in Vermont to set up meetings. That has been so much easier in this virtual world because I can have five meetings a day where I'm able to have that face-to-face discussion with them. So, I think there are pros and cons to the virtual world as far as my role goes right now.
Once things do get back to normal, do you expect to find that some of the things you're doing now will have value in the future?
Definitely. Certainly the work that we've done on webinars with the VCIA and the online trade mission we just did with Mexico are things that could be carried forward. The number of people that we can reach around the world in this virtual way is really big now, with all these platforms, the technology. So, I definitely think that we'll take pieces from this pandemic when it's all over that we'll carry forward.
You're fluent in Spanish. Do you expect that to contribute to Vermont's international push?
I think it definitely helps at reaching Central and Latin American markets. I definitely plan to make translation a priority as we're reaching out to these international markets, having documents in Spanish, having that kind of information readily accessible.
The captive insurance industry seems to be a particularly collegial one. Managers might compete, domiciles might compete, but they all seem able to come together to support the broader captive industry. Have you found that so far?
I have. I've met with folks all across the country now that might work for different domiciles or different associations. For example, I met with (Insurance Division Director of Business Development) Josh Clark in Tennessee. He is in a very similar role to my role, and we were able to connect about our work.
I've found that when I've met with leaders in the industry as well who might not have as many connections to Vermont, they've been so eager to support me in my work, provide expertise where needed.
A great example—I've joined CICA's (Captive Insurance Companies Association's) NEXTGen Committee. There are many young professionals in that group from around the world. We're coming together to brainstorm how to bridge the generational gap that exists in the industry. We've come together in support of one another, regardless of competition, regardless of wherever we are in the world.
That's something I really plan to make a priority in my role in Vermont. I plan to work with educational institutions and highlight young professionals in the industry in Vermont. I know that focusing on Vermont's going to impact the broader industry, and that's what we want.
You've said you want to build on Vermont's and your predecessors' successes. Do you have any other particular goals in your new role?
We want to continue to reach international markets. We've been attracting businesses on a global scale for a while now. Nearly 20 percent of captives domiciled in Vermont are owned by non-US companies. So, this is an area that we're comfortable in and we hope to expand in. Our online trade mission was a great example of us trying to raise awareness of the captive industry and the benefits of the domicile. And we hope to be able to travel physically to different countries eventually.
Otherwise, continuing to uphold the gold standard, maintaining the integrity of our regulatory system by focusing on quality, not just quantity. Providing a home for companies seeking insurance solutions that are a variety of sizes, in different types of industries, from all around the world. And doing so through continuing our leadership, our innovation in the industry, and trying to understand the needs of the captive industry as they arise.
(Photo of Ms. Nevins, above, is courtesy of the Vermont Department of Economic Development.)
November 16, 2020