The Pandemic Recovery Playbook Should Focus on Building Resilience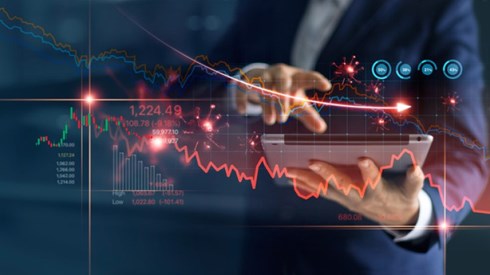 October 27, 2021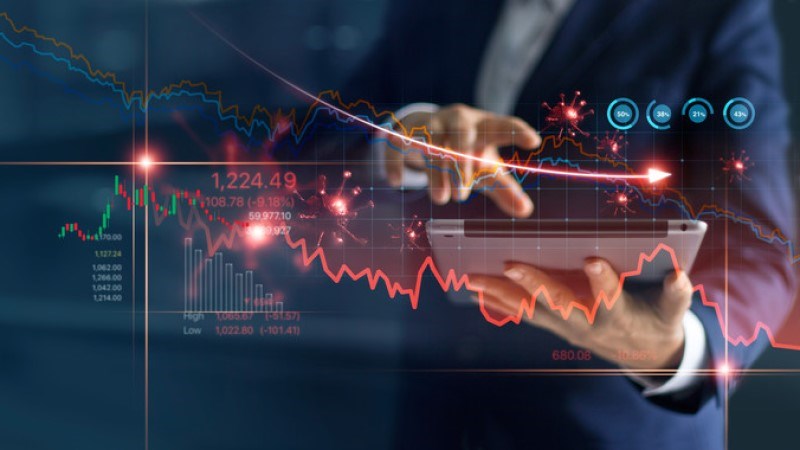 A key lesson of the COVID-19 pandemic is the need for resilience, and, as the world recovers from the crisis, the insurance industry can play an important role in helping businesses and societies build that resilience, according to several top insurance industry executives.
Moderating an executive panel titled "The Recovery Playbook" at the International Insurance Society's recent virtual Global Insurance Forum, Mick Moloney, partner and global head of insurance and asset management at Oliver Wyman, noted the pandemic's impact on the current risk environment.
"We're now seeing the confluence of an amplification of risks as a result of the pandemic, cyber attacks, climate change, and a rapidly evolving geopolitical landscape, and at the same time much greater interconnection of systems as digitization and automation are accelerating," Mr. Moloney said.
But one of the panelists, Dan Glaser, president and CEO at Marsh McLennan, noted that the insurance industry is no stranger to emerging risk challenges.
"In my 40-year career, it's always been thus," Mr. Glaser said. "There've always been things that are on the horizon and look dangerous. And we're one of society's ways of sensing those dangers."
Another panelist, Roy Gori, president and CEO of Manulife, suggested that there are differences in the current crisis. While insurers have always dealt with emerging risks, the nuances of the current environment are somewhat different than those seen in the past, he said.
"I think when we think about the fiscal and monetary policy challenges that we've all experienced over the last 18 months, they have significant implications in terms of interest rates, equity markets, inflation expectations, [gross domestic product] outlooks, and so on and so forth," Mr. Gori said. "So there's certainly a financial markets challenge associated with the recovery."
In addition, there's the physical aspect of the pandemic, Mr. Gori said. "It's been horrific," he said. "This is an incredible human tragedy and one that we will take many, many years to recover from."
A third aspect, and one getting less attention than the other two, he believes, is the mental health impact. "Globally, we're seeing the number of mental health cases increase very significantly," Mr. Gori said.
The pandemic, however, has underscored the importance of insurance, Mr. Gori suggested. "I think the pandemic has actually heightened the critical importance that insurance plays," he said.
Mr. Glaser offered a similar view but suggested that the insurance industry might have to position itself differently to best support the pandemic recovery. Too often, he said, the industry portrays itself as being about protection.
"We overemphasize the protection," Mr. Glaser said. "The reality is, the enabling function. Nothing happens without insurance. There is no growth. There is no innovation."
The industry needs to increase its focus on risk mitigation in addition to risk transfer, Mr. Glaser said. Many emerging perils are only insurable to a certain extent, so they need to be identified and mitigated by organizations and society, he said.
"I do think a lot of the efforts we have as an industry have to be about resilience and building resilience, because losses are going to happen," Mr. Glaser said. "From that standpoint, it's how do you get on your feet quicker, how does insurance get you on your feet quicker, and a lot of that is about preparation and I would say advisory work as opposed to risk transfer."
"Our business overall is increasing the resilience of the world," said panelist Christian Mumenthaler, group chief executive officer at Swiss Re. He noted the hundreds of billions of dollars the industry has paid out in the past few years in response to natural catastrophes.
Still, the global protection gap—the difference between economic losses from catastrophes and insured losses—increased by 6 percent in 2020, Mr. Mumenthaler said. "I think that's something for us as an industry to think about, and it should be an obsession in my view to close that protection gap," he said.
Mr. Gori noted that achieving resilience to future catastrophes requires involvement by multiple stakeholders, including governments.
"Resilience and the recovery is a team sport. It will not be a successful recovery if it's not one where everyone leans in and provides support to the outcome," Mr. Gori said. "And that's going to require every single stakeholder to play a role and that includes government, companies like ours, the markets more broadly, and the population in general."
Mr. Mumenthaler said many major catastrophes like a pandemic or a major cyber attack are entirely foreseeable. "There are very few risks that are totally off the screen," he said. "The experts know about the risks, but there are very few actions being taken."
To address those major risks, the insurance industry must partner with governments, Mr. Mumenthaler said.
Mr. Glaser agreed, suggesting that while there are many things the insurance industry can do, it doesn't have "infinite capital.
"It really has to be governments and the industry working together," Mr. Glaser said. The insurance industry can bring expertise, the ability to evaluate risk, administrative and claims distribution capabilities, and some capital, he said. Meanwhile, government can bring stakeholders together to find solutions to problems and provide capital to help address risks like future pandemics or major cyber attacks.
"Resilience is not free," Mr. Glaser said. Building resilience goes beyond just preparation to making actual investments to position a business or a society to deal with future crises, he said. To that end, Mr. Glaser said, "Risk-adjusted returns are more important than actual returns."
October 27, 2021