South Carolina's Greg Delleney Sees Good Things Ahead for the Domicile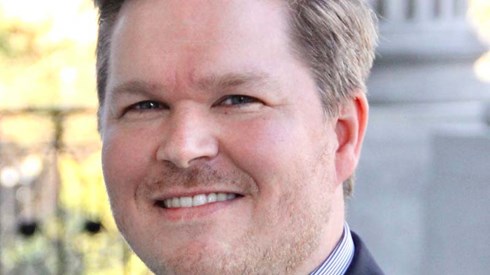 May 10, 2021 |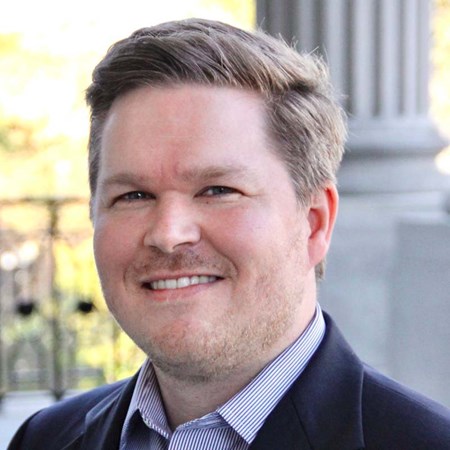 Greg Delleney is the assistant director of the Captive Insurance Division within the South Carolina Department of Insurance. Mr. Delleney focuses on licensing captive insurance companies and marketing South Carolina as a premier onshore captive domicile.
In addition to these duties, Mr. Delleney is the chief financial analyst and manages a team that reviews financial statements and various transaction documents for captive insurers. Mr. Delleney also serves as the team lead for the licensing and troubled company committees.
Prior to becoming the assistant director, Mr. Delleney spent several years as the supervising financial analyst, business plan change analyst, and workers compensation rates analyst for traditional insurers. He graduated with a degree in accounting from The Citadel in Charleston, South Carolina, before joining the department in 2010.
Mr. Delleney discusses in a question-and-answer format a wide range of captive insurance issues, including the growth of South Carolina as a captive domicile, why offshore captives have redomiciled to South Carolina, and new risks captive insurance companies are assuming.
South Carolina has been one of the fastest-growing captive domiciles. In 2013, just a year before you shifted from your prior position in the South Carolina Department of Insurance to the Captive Insurance Division, the state had just 118 captives. At the end of 2020, South Carolina had 175 captives, a nearly 50 percent increase since 2013. What factors have contributed to that very significant increase?
A lot of factors have contributed to that growth. For example, conditions in the traditional marketplace have hardened. We have seen a great deal of interest in captives from larger companies that want to retain more risk. This year is on track to be pretty robust. To date, we have licensed four captives and currently have four applications in the hopper. We also have invested in a quality staff that has allowed us to maintain a solid reputation in the captive community as a domicile that is no nonsense and can partner with captive managers and companies alike to accomplish the goals they have set. We are focused on companies that want to form a captive. We are looking for captives that will be here for a long time and will provide value for all parties.
Captive domiciles, to stay up to date, often update their captive statutes. What have been some of the more significant changes South Carolina lawmakers have made to the captive statute in recent years?
In 2014, legislation was introduced to allow incorporated cell captives. In 2018, we had a pretty large overhaul to update our statute and to correct some issues we saw that were preventing us from being on the cutting edge and not having the best captive statute in the country. The South Carolina General Assembly has a 2-year session. This year, we are on year 2. Typically, if you want a bill passed, you introduce the measure in the first year of the session. But with COVID and everything else, that was difficult. In 2022, we are planning a more comprehensive bill.
How successful has South Carolina been in attracting captives from other domiciles, and what reasons have the captives' parents given for redomesticating to South Carolina?
Typically, most of our redomestications have come from offshore. They wanted to be onshore for various reasons. We are so happy that we have a good reputation as a home for captives. As to why the captives have come here, it can be cost-driven. Being offshore can be more expensive. In addition, it can be more convenient to be licensed here. For example, you don't have to leave the country to have board meetings. We also have had risk retention groups move to South Carolina from other domiciles, and that typically is the result of either high examination fees or just being unhappy with the domiciles they were in.
In many domiciles, including South Carolina, new captive formations have been modest during the last few years. What factors account for that slowdown in growth, and do you see that slowdown ending?
At least for us, COVID put the brakes on some formations. I can tell you that trend is changing as this year things have been very active. We are on pace to have very robust first and second quarters and expect to license more captives in those two quarters than we did in all of 2020. I attribute that to deals coming to fruition that might have been on hold in 2020, as well as changes in traditional market conditions that have increased the value of using captives to fund risks.
How, if at all, have risks assumed by South Carolina captives changed over the years?
We have seen a lot of different things. We've seen captives assume more stop-loss and employee benefits-related coverages over the years. We also have some of the more sophisticated captives, especially with traditional market conditions hardening, utilize excess surplus and take a layer of insurance coverage that they otherwise would have laid off. It became cost prohibitive to get certain coverages in the commercial market. We also have seen some energy companies, due to wildfires, have capacity problems. The commercial market has hardened to such a degree that there might not be capacity for certain lines of coverage.
The number of risk retention groups (RRGs), a special type of captive the US Congress authorized under legislation passed in the 1980s, has decreased in recent years. There are currently 217 licensed risk retention groups. How many RRGs are licensed in South Carolina, and do you see that number changing in the years ahead?
We currently have 40 RRGs, as well as three pending RRG applications. I'm expecting a couple more applications through the end of the second quarter. We have, in our history, licensed 85 RRGs. I do expect to see more RRGs formed in South Carolina. I feel RRGs are something we do a great job of regulating. I believe we have a great reputation for regulating RRGs.
How do you see South Carolina changing as a captive domicile in the years ahead?
We have a new deputy director, Dan Morris. He started right out of college in our captive division. Captives are his first love. He is really supportive of different changes that we might want to make as far as promoting the domicile and making sure we maintain our reputation as a world-class domicile and continue our investment in our domicile. I feel the best years are ahead.
(Courtesy photo of Mr. Delleney, above.)
May 10, 2021