Market Conditions Drive Increases in 2020 Captive Formations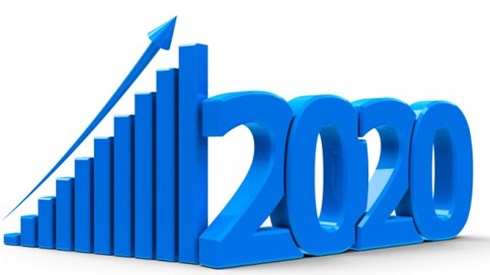 February 03, 2021 |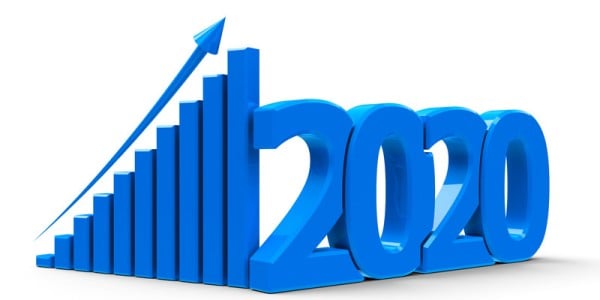 Captive insurance company formations ticked up in 2020, with more growth expected this year, captive regulators and managers say, as premiums continue to rise in the traditional market.
In Vermont, which is the largest US captive domicile, the state licensed 38 new captives in 2020, up sharply from the 22 captives that were licensed in 2019.
"The commercial casualty market turned very hard. It started in 2019 and then really picked up" in 2020, said Dave Provost, deputy commissioner of Vermont's Captive Insurance Division in Montpelier.
Market conditions this year, Mr. Provost added, will be "just as hectic," noting that seven new captive insurance companies already have been licensed this year, with several applications pending. At the end of 2020, Vermont had 589 captives.
New captive insurance company formations also jumped in North Carolina. In 2020, North Carolina licensed 47 captives, boosting the state's captive insurance company count to 250.
And that growth is continuing. So far this year, "We've already licensed one captive and six applications are pending," said Debbie Walker, senior deputy commissioner of the Captive Insurance Companies Division of the North Carolina Department of Insurance in Raleigh.
And the state's captive insurance company count should continue to rise in 2021. "Things are looking very positive. I'm anticipating another year of significant growth," Ms. Walker said.
Other regulators say captive managers have told them to expect formations to jump this year. "Managers are expecting 2021 to be a much more active year," said Greg Delleney, assistant director of captives for the South Carolina Department of Insurance in Columbia. In 2020, 9 new captives were licensed in South Carolina, bringing the state's total captive count to 173.
Regulators in domiciles in other parts of the United States also expect captive formations to surge in 2021. "We certainly expect growth to continue, with the hardening market a major factor in that growth," said Vincent Gosz, chief captive analyst with the Arizona Department of Insurance and Financial Institutions in Phoenix. In 2020, Arizona licensed 12 captive insurance companies, with a total of 130 captives at the end of the year.
In some domiciles, while new captive formations last year were not as many compared to 2019, they still were significant.
For example, in Montana, 23 new captive insurance companies were licensed in 2020. While that's down compared to the 40 captive formations in 2019, "We were really pleased with the number of new formations," said Tal Redpath, captive insurance examiner in the Office of the Commissioner of Securities and Insurance, Montana State Auditor in Helena.
And more growth is likely this year. The state's already received six captive insurance company applications this year, with more applications expected soon. "We are very excited about this year. We expect a great year," said Patrick Hunter, an auditor who also works in the Office of the Commissioner of Securities and Insurance. Montana had 273 captives at the end of 2020.
In some states, captive growth was driven by one type of captive: cell captives. For example, of the 23 captives licensed last year in Nevada, 22 were cell captives.
While cell captives fueled captive insurance growth in the state, captive regulators say Nevada is an attractive domicile for all types of captives. "Nevada is an attractive domicile for many reasons. Among those is its tax structure. Nevada also offers low application expenses, a fair and consistent regulatory environment, and a knowledgeable and accessible staff dedicated to providing prompt and professional service to all our captive partners," said Robert Gallegos, captive program manager with the Nevada Division of Insurance in Carson City. Including cell captives, Nevada had 296 captives at the end of last year and, excluding cells, 166 captives.
Regulators in other domiciles where there was only small captive growth in 2020 also expect formations to increase this year.
In Missouri, for example, while only 2 new captive insurance companies were licensed last year, bringing the number of captives to 74, "The hard market is still here and is likely to get harder. Rates are going up, which means more companies will be looking for new ways, such as setting up captives, to save money on their insurance costs," said John Talley, captive program manager at the Missouri Department of Commerce & Insurance in Jefferson City.
Other captive regulators also say the hardening conditions in the traditional market will lead to more captive insurance company formations.
"We believe the hard insurance market will continue to drive growth," said Karima M. Woods, commissioner of the District of Columbia Department of Insurance, Securities, and Banking. Last year, 18 new captives were licensed in the District of Columbia, bringing the total captive insurance company count to 159.
Outside experts also expect captive growth to continue this year. Commercial insurers cutting back on limits and boosting premiums "will drive growth in this year and maybe the year after," said Jim Swanke, head of captive solutions, North America for Willis Towers Watson in Minneapolis.
"Hardening market conditions will continue. They are not going away any time soon," said Michael Serricchio, a managing director with Marsh Captive Solutions in Norwalk, Connecticut. Companies do not want to be hit with such increases, which will lead to more captive formations and an expansion of coverages existing captives now offer, Mr. Serricchio said, noting that Marsh was involved in the formation of a record number of—more than 100—new captives in 2020.
February 03, 2021