Reinsurance Sector Faces Challenges but Is Positioned To Address Them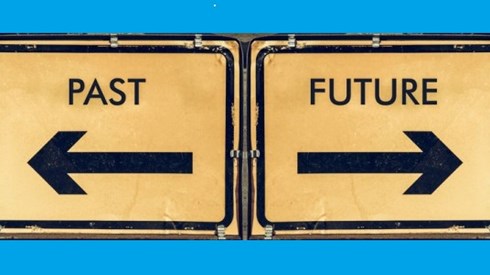 September 21, 2020 |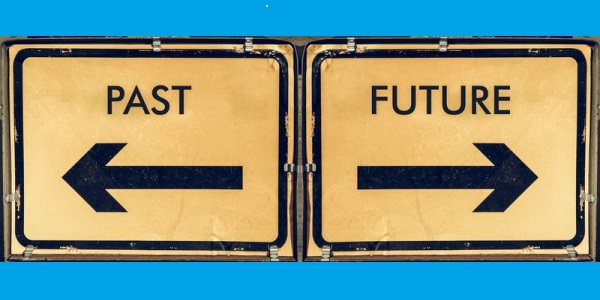 The global reinsurance industry clearly faces a number of significant headwinds, but offsetting positives justify a stable outlook for the sector, according to A.M. Best.
Speaking as part of a Virtual Reinsurance Market Briefing, Stefan Holzberger, senior managing director and chief rating officer at A.M. Best, said that among the challenges confronting the reinsurance industry is uncertainty over potential COVID-19-related reinsurance losses from specialty insurance classes such as travel insurance, event cancellation, errors and omissions, and directors and officers.
"There we certainly see some losses emerging, but many of the casualty lines will take much longer to materialize in terms of that claim development," Mr. Holzberger said.
The investment climate, including the low-yield environment and capital markets volatility, presents another challenge, Mr. Holzberger said.
The industry also is facing a reduced reserve cushion, with the reduction of that cushion exacerbated by social inflation and property-casualty reserve development, he said. "Loss severity really has been on the rise over the last several years," Mr. Holzberger said, citing the impact of more "nuclear verdicts," as well as property catastrophe activity.
The issue underscores the need for underwriting discipline by reinsurers, Mr. Holzberger said. "Getting those underwriting rates really where they need to be is more critical than ever in this low-rate environment," he said.
Uncertainty around government intervention is another headwind confronting reinsurers, Mr. Holzberger said. "The question being how active will governments be looking for solutions to future pandemics or, for that matter, addressing the current COVID-19 pandemic."
Despite the challenges, the reinsurance industry does enjoy a number of tailwinds that contribute to Best's stable outlook, Mr. Holzberger said.
One such tailwind is the belief that the industry's initial COVID-19 losses are manageable while increasing demand for insurers seeking improved terms and conditions and more exclusions, he said. In addition, there is accelerating momentum for price increases at the primary insurer level that will flow through to benefit the reinsurance market. Reinsurers are also enjoying improved pricing across various reinsurance products.
There's also evidence of primary insurers exhibiting a "flight to quality" in their reinsurance relationships, Mr. Holzberger said. "Top-tier reinsurers are seen as an effective source of capital relief from the primary insurance market," he said.
Nick Charteris-Black, managing director, market development—EMEA at A.M. Best, said that flight to quality is manifesting itself in primary market companies looking to strengthen reinsurance relationships with partners they believe will be there to support them over the long term.
"Alternative capital clearly has a role to play in the market, in the risk transfer," Mr. Charteris-Black said, adding that a balance between traditional reinsurance capital and the collateralized relationship provided by third-party capital "can be very advantageous to the ceding company."
Still, with leading global reinsurers possessing the capability to provide a broad array of protections and a broad array of reinsurance solutions, and many primary insurers seeking capital relief in the current market, relationships with those leading reinsurers have become increasingly attractive.
In many cases, insurers are ceding risks to panels of reinsurers led by a reinsurer with whom the insurer has a long-term partnership, with the panel filled out with other reinsurers who can round out the risk transfer and spread any possible credit risk associated with reinsurance recoverables, Mr. Charteris-Black said.
"We're seeing that come through in terms of the top-line growth and the ability of leading reinsurers to pick the lines of business, the regions, and the partnerships they want to grow with on the primary underwriting side," Mr. Charteris-Black said.
Carlos Wong-Fupuy, senior director—global reinsurance ratings at A.M. Best, noted that when Best changed its reinsurance sector outlook from negative to stable at the end of 2018, one factor was some level of convergence between traditional capital and third-party capital, which Best saw as a positive. "We saw with this assignment of a stable outlook a new normal," he said.
One example of that convergence is traditional reinsurers using the insurance-linked securities market as part of their efforts to manage risks, Mr. Wong-Fupuy said.
In 2019, the reinsurance market began to show early signs of increasing prices, both for primary sector risks and in the retrocessional market. "We think this COVID crisis has simply exacerbated that," Mr. Wong-Fupuy said. Reinsurance price increases that were in the single digits at the start of 2020 accelerated rapidly at subsequent renewal periods this year, especially around the Asia-Pacific and the Florida markets, he said.
"In terms of COVID's impact, there's a wide range of estimates company by company," Mr. Wong-Fupuy said, suggesting those impacts can be anywhere from 5 percent to 10 percent by company. "That wide range ... is a reflection not only of different business mixes but also different reserve approaches," he said.
Speakers said the trend in recent years of reserve releases by reinsurers has definitely slowed.
"The amount of reserve releases in recent years has continued to surprise us," said Greg Carter, managing director, analytics—EMEA and Asia Pacific at A.M. Best. Best and others wondered how long the trend could continue, he said, adding, "Obviously, you can see the well is running dry at this point."
Mr. Wong-Fupuy said some reinsurers might be becoming nervous about the potential impacts of COVID-19 and consequently will think twice about future reserve releases.
Asked whether it's possible that the reinsurance sector might soon be reporting broad reserve deficiencies, Mr. Wong-Fupuy said, "I think that is a possibility." Reinsurers still have room to strengthen their reserves, and issues like social inflation remain an issue they must address, he said.
Meeting the cost of capital remains an issue for many reinsurers. While the sector has a 5-year weighted average return on equity of 5.7 percent, its weighted average cost of capital over the period has been 7.5 or 8 percent, Mr. Wong-Fupuy said. "So definitely the issue of companies struggling to meet their cost of capital is nothing new," he said. "It's something that has been alleviated to a certain extent in recent times, but it is something I believe remains an outstanding issue."
The trend shows that it's not easy for companies to meet the cost of capital, he said. "The trend has been showing clearly that companies can't meet the cost of capital that easily," Mr. Wong-Fupuy said. "We believe that this is a significant indicator of pressures in the market to try to improve their underwriting discipline. Especially in a low-interest-rate environment, there's no other source of profits aside from improving that underwriting discipline."
Anthony Diodato, managing director—global reinsurance ratings at A.M. Best, noted that the return on equity needed to meet the cost of capital is unique to every reinsurer. He added that the low-interest-rate environment is a double-edged sword, reducing investment returns but also lowering the cost of borrowing.
While saying that Best believes reinsurers' return on equity is moving in a positive direction, as an industry it probably needs to be in the neighborhood of 7 percent to 8 percent to cover the aggregate cost of capital, Mr. Diodato said.
While the reinsurance industry does face challenges, the A.M. Best panelists supported the rating agency's stable outlook for the sector by suggesting that it's adequately positioned to meet the current range of challenges.
"We aren't saying that there aren't difficulties in the market that the global reinsurance sector will face over the near term, but we do feel the market is well positioned to handle those changes," Mr. Holzberger said.
September 21, 2020