Reinsurers Exposed to COVID-19 Losses but Appear Resilient to Pandemic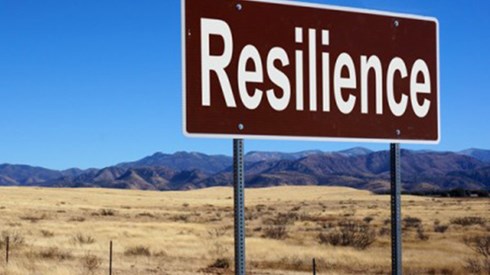 April 06, 2020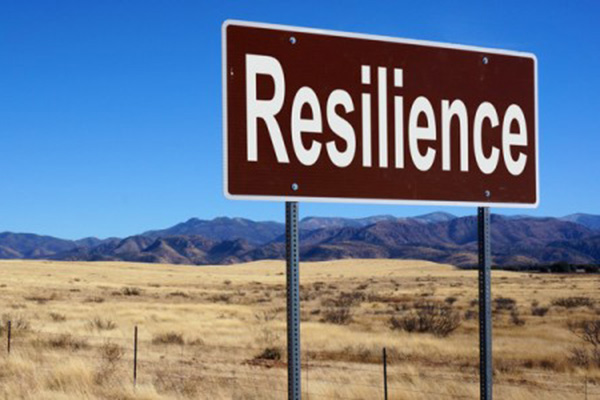 As both the human toll and the business impact of the novel coronavirus and the COVID-19 illness it causes continue to mount, reinsurers look well positioned to ride out the pandemic.
The industry entered the crisis well capitalized. It's also likely to benefit from policy exclusions that will limit some pandemic-related losses.
Last week, A.M. Best issued a Best's Commentary titled "Global Reinsurers Resilient in Face of Adversity," examining global reinsurers in the face of COVID-19, concluding that they would likely prove resilient in the face of the current adversity.
"Despite the current adversity, A.M. Best notes that global reinsurers are well capitalized and that the industry is resilient, with a long history of innovative and prudent risk management," Best said. "We expect that any covered losses will be manageable, and that relevant policy exclusions will hold up. Adverse impacts from the pandemic both underwriting- and investment-related may act to restrain capacity, which will further support positive pricing trends that were already in motion."
Consequently, Best concluded that the global reinsurance sector "is well positioned to withstand this temporary setback."
Standard & Poor's (S&P) offered a similar perspective in March ("Robust Capitalization Makes the COVID-19 Fallout Manageable for North American Property/Casualty Insurers and Reinsurers," S&P Global Ratings, March 25, 2020) in assessing the pandemic's likely impact on North American property-casualty insurers and reinsurers, suggesting that fallout from a recession resulting from the pandemic is likely to be a bigger issue than the direct impact of the pandemic itself.
"We believe the North American reinsurers entered 2020 in general with robust capitalization and relatively disciplined underwriting so far, supported by well-developed enterprise risk management and hardening re/insurance pricing," S&P said. "In the aggregate, this should help the sector mitigate some of the risks and uncertainty arising from COVID-19."
COVID-19 does expose North American reinsurers to potential losses from aviation, travel insurance, credit insurance, contingent business interruption, event cancellation, mortgage reinsurance, and mortality risk, S&P noted. There's also the possibility of spillover to other lines of business such as errors and omissions and directors and officers.
The pandemic has also sparked financial markets volatility to which reinsurers are exposed, according to S&P. But, S&P said, "The initial results of our stress tests have shown that the majority of our North American reinsurers are able to maintain capital adequacy in line with our ratings on them.
"Even ... those that have witnessed their capital adequacy, on [a] pro forma basis, dip and become deficient will likely be able to replenish their capital over the next 2 years, in our view," the rating agency said. "On the other hand, for the few negative outliers, we will likely take rating actions if we believe that they won't be able to rebuild their capitalization over the next 24 months."
S&P did note that North American reinsurers are "carrying thinner capital buffers relative to the past few years because of the current financial market turmoil." That could leave those with outsize natural catastrophe exposures potentially further exposed if 2020 is an above-average catastrophe year, the rating agency said.
A.M. Best did suggest that there are likely to be differences in how the pandemic affects life and non-life reinsurers. On the non-life side, Best said it considers underwriting risk from COVID-19 "manageable at this time," with losses largely dictated by the duration of the pandemic. Non-life reinsurers also face potential negative near-term impact on premium revenue, according to Best.
Best noted, however, that "The global reinsurance segment's overall risk-adjusted capital has been exceptionally robust in recent years, driven primarily by relatively low levels of underwriting leverage." Reinsurers investment quality also remains conservative, Best said.
Best also discussed the pandemic's short-term business disruptions but said that "reinsurers, brokers and most cedants appear to have the necessary IT infrastructure to maintain business operations" and that upcoming April and June renewals should proceed as usual.
On the life reinsurance side, the global market is more concentrated than the non-life market, with a smaller number of companies holding the majority of market share. For those companies, "Mortality risk is a critical factor," Best said. However, the rating agency said, based on current information, "the number of COVID-19 fatalities will be well below a 1-in-200-year pandemic—the scenario that most reinsurers use for capital stress testing."
Among individual reinsurers, Munich Re indicated in March that it does not expect the pandemic to pose a major strain to its life and health segment. While acknowledging that pandemics are not excluded from life and health reinsurance, Munich Re said, "Even in the very unlikely scenario of a worldwide pandemic equivalent to a 200-year event, insurance claims are expected to be similar in scope to a medium-sized natural catastrophe in property-casualty reinsurance."
On the non-life reinsurance side, Munich Re noted that for many lines of business it has been common market practice to exclude pandemics. "Nevertheless, and driven by the insurance of major events, a pandemic scenario—depending on its severity—could also lead to significant but manageable losses in property-casualty reinsurance," Munich Re's statement said.
In terms of operations, Munich Re said it has imposed a moratorium on business trips, introduced flexible split-office or home-office arrangements, canceled personal meeting and event attendance, and implemented strict restrictions on access to its buildings. "At the same time, in the interests of our stakeholders, we are ensuring that our operations and business activities can be maintained as fully as possible," the reinsurer said.
In a statement from its chairman and CEO, Swiss Re said it assesses its exposure to the pandemic as "absolutely manageable." While the company is exposed to losses on both the life-health and property-casualty sides of its business, and its investment portfolio will be affected by current market conditions, the company's "business remains resilient in the current environment," the statement said.
April 06, 2020