Reinsurance Market Evolves to Changing Risks at January 1 Renewals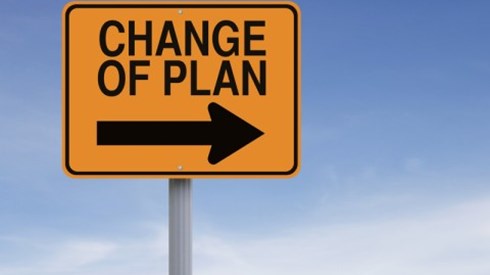 January 05, 2022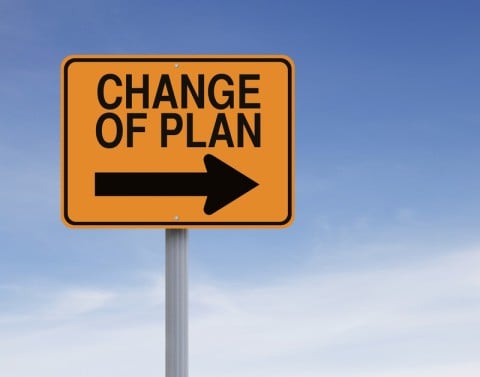 January 1 reinsurance renewals "reflected a healthy but evolving market," with the reinsurance sector again demonstrating the ability to adapt to a changing risk environment, according to a new report from Guy Carpenter.
The report, titled January 2022 Reinsurance Renewal: An Evolving Market Leads to Divergent Outcomes, Guy Carpenter & Company, LLC, January 3, 2022, says reinsurers adjusted their risk appetites and pricing thresholds for certain sectors at January 1 renewals in response to "ongoing and emerging challenges.
"Despite this, the majority of placements were ultimately orderly once cedents' terms were issued, as market participants effectively traded through a dynamic environment," the Guy Carpenter report says.
The most significant factors influencing reinsurance renewals were climate change, core inflation, social inflation, continuing rate increases across most reinsurance lines, and the continued evolution of the frequency and severity of catastrophe losses, the intermediary reports.
According to the Guy Carpenter report, January 1 renewals saw reinsurers continuing to expand their differentiation of clients' characteristics, including underlying risks, loss experience, claims performance, management strength, business strategy, perceived adequacy of pricing and structure, and the depth of the relationship with each client.
The report notes that renewal conditions varied between loss-impacted programs and those that were not loss impacted. Property reinsurance renewal prices for non-loss-impacted cedents were generally flat to up 7 percent, Guy Carpenter says, while loss-impacted reinsurance buyers saw increases ranging from 10 percent to more than 30 percent.
Meanwhile, while there was ample capacity for many lines, capacity was more constrained for retrocession and some components of property reinsurance, including loss-impacted lower catastrophe layers and aggregates. Reinsurance capacity for cyber aggregates was limited as well, Guy Carpenter reports.
The property reinsurance renewal process was up to 14 days behind typical timing, Guy Carpenter says, the result of the impact of shifting risk views on reinsurers' pricing models and capacity allocations, uncertainty around trapped capital and loss estimates, and a very late retrocession renewal. The report says the Guy Carpenter Global Property Catastrophe Rate-on-Line Index increased 10.8 percent.
Advanced preparation was essential to achieving satisfactory property reinsurance renewals, Guy Carpenter says. Inflation was a critical consideration during negotiations, with insurers that provided validation that inflation adjustments were well reflected in their rate modifications and insurance-to-value increases experiencing minimal additional impact due to inflation in their renewals.
Guy Carpenter reports that casualty renewals were generally orderly, though there was pressure in several areas including cyber-aggregate reinsurance, clash, and loss-impacted excess-of-loss programs.
Continued rate increases across casualty lines factored heavily into renewals, the intermediary says, as did ongoing underwriting discipline including limits management and stricter policy terms and conditions.
Casualty capacity was generally adequate at January 1 reinsurance renewals, Guy Carpenter says, though buyers' experiences varied widely based on casualty line and capacity requirements. Financial lines experienced the healthiest reinsurer appetite, the intermediary says, with cyber-aggregate reinsurance being the most challenged line.
For casualty reinsurance buyers, early distribution of detailed, high-quality underwriting information along with a broad and effective marketing strategy were major factors in effective reinsurance placements, the Guy Carpenter report says.
Even accounting for last year's large global loss figures, the intermediary says its Guy Carpenter Reinsurance Composite index is set to deliver a combined ratio below 100 percent for 2021 as well as a projected reinsurer return on equity of approximately 10 percent.
The Guy Carpenter report notes that despite significant market losses, dedicated reinsurance capital continues to increase. Guy Carpenter and A.M. Best estimate total dedicated reinsurance capital at $534 billion at the end of 2021, a 2.8 percent increase from the end of 2020.
In addition, the report notes that the catastrophe bond market had a record year in 2021, with 45 different bonds coming to market representing $11.5 billion in limit. The year's new issuance brought the total outstanding catastrophe bond volume to $31 billion, the report says.
More than 70 percent of the catastrophe bond limit placed relied on indemnity-trigger structures, with the remainder based on industry loss index and parametric structures, Guy Carpenter says.
"In view of constrained retrocessional capacity, global reinsurers found industry loss index based multi-year, multi-region, and multi-peril aggregate covers available in the bond market to be especially attractive," the Guy Carpenter report says.
Looking forward, Guy Carpenter says emerging risks including climate change, cyber threats, core inflation, and social inflation will continue to shape reinsurers' approaches to pricing and allocating capacity. "It is clear from January 1 activity that strategies regarding how to account for these factors are evolving and varied," Guy Carpenter says. "Cedents' views, particularly when supported by portfolio data, will be a critical component of renewal outcomes."
Guy Carpenter also reports that while environmental, social, and governance (ESG) factors aren't yet having a direct impact on reinsurance capacity and pricing, there is an increase in reinsurers' interest in ESG, with indications that changes related to ESG criteria will be coming to the underwriting process and partner selection.
In addition, as new technology emerges, the InsurTech market will remain active in 2022, Guy Carpenter says, while data, product innovation, and enhanced market intelligence will drive the reinsurance market's ongoing evolution.
January 05, 2022