Pandemic Hastened Insurance Innovation, Amplified Vulnerabilities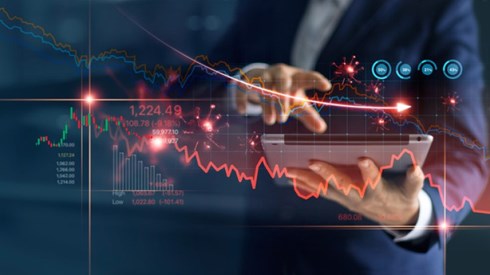 August 08, 2022 |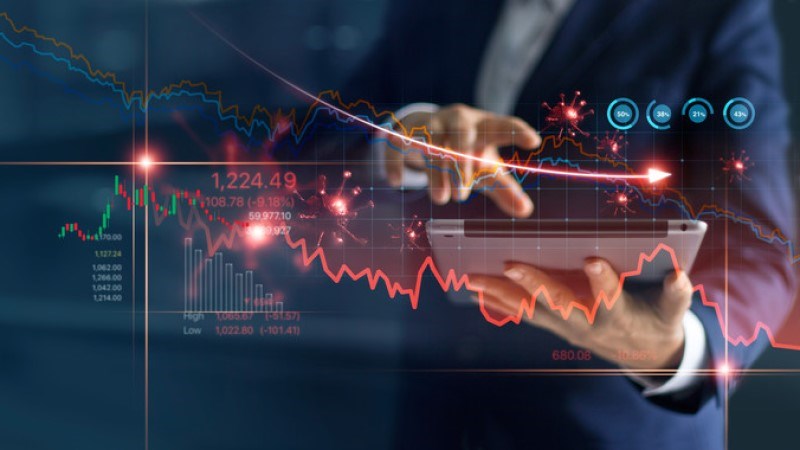 While the commercial insurance industry weathered the COVID-19 pandemic successfully, the pandemic amplified certain industry vulnerabilities and gaps in technology, talent, and infrastructure, a new report suggests.
According to the July 27, 2022, report, titled The State of Commercial Insurance: A Survey of Insurance Carriers, Brokers, and Policyholders, from the Council of Insurance Agents & Brokers (the Council) and Ernst and Young LLP (EY), the pandemic put pressure on both insurers and intermediaries to innovate and adapt. The lessons they learned along the way put the industry in a better position to address current and future challenges, the report suggests.
Among the factors currently pressuring the commercial insurance industry are evolving customer preferences and digital transformation; systemic risks, including environmental, social, and governance (ESG); premium pricing; overall macroeconomic conditions; and geopolitical risk, according to the report. "This high-stress environment is forcing the industry to transform to ensure that added value, transparency, efficiency, modernization, and relevance are delivered to their customer base," the report says.
The Council/EY report is based on an online survey of 72 respondents, representing 47 percent of insurers from the top 20 insurers and 42 percent of the top 50 based on asset size; 55 percent of the top 20 US brokers and 30 percent of the top 50; and 35 percent of the top 20 international brokers.
Among the survey's key findings is that operational innovation and flexibility were key factors in insurers' success during the pandemic. That led to a reluctance among policyholders to move from their existing brokers, the report says, though broader service needs and an increasing reliance on alternative risk transfer solutions and the excess and surplus market could change that dynamic.
The Council and EY found that the pandemic accelerated commercial insurance industry businesses' digital transformation. Policyholder self-service portals came to be seen as the minimum standard for modernizing customer journey/customer service models, the report says. Meanwhile, brokers are increasingly looking to integrate their systems with those of insurers to expedite coverage quoting and policy issuance, positioning them to provide customized products and services.
As they look to improve profits and efficiency while reducing expenses, insurers are increasingly looking to leverage digital transformation and data analysis for underwriting and product innovation, according to the report. "But more collaboration is needed between [insurers] and intermediaries to drive demand for these innovations, increase trust, and better educate and support the customer in digital transformation," the report says.
"The insurance industry is embracing new technology, with predictive analytics, digital self-service platforms, process automation, and artificial intelligence being introduced in the claims management, underwriting, policy administration, and sales functions to increase efficiency, improve communication and client interaction, and lessen operational friction," the report says. "In some cases, this results in real-time straight-through processing for policy issuance and claim resolution. And while efficiency and customer service get a great boost from advanced technology, most respondents confirm the importance of the human element in certain areas."
To that end, after technology, investments in talent remain a top concern for both insurers and brokers, the report says. "At the same time, return on investment in talent is perceived to deliver more value, which reinforces the sector-specific importance of the human element and continued efforts to step up talent recruitment and development in insurance," the report says.
"The industry also saw a massive migration of talent, which raised onboarding and corporate culture concerns among senior management," the report says. "Respondents indicated that remote work was not conducive to preserving corporate culture, peer exchange, and peer learning, and this created an additional challenge of keeping morale and productivity high."
The report suggests that policyholders and brokers both are experiencing "hard market fatigue." As they seek to mitigate premium increases, they're looking to reduced limits or turning to new market entrants. The result is that insurers anticipate an increase in self-insurance solutions and alternative risk transfer through fronted arrangements or captive insurance.
Emerging risks that weren't necessarily contemplated within the scope of traditional risk transfer products or existing risk prevention services are testing insurance buying, advising, and underwriting skills, the report says. Meanwhile, insurance buyers are moving toward a more holistic approach to insurance and risk management decision making, with greater communication among senior management and boards.
The report notes that most policyholders see cyber and economic risks as their biggest risk concerns. "Remote work is adding to the increase in the frequency and severity of cyber claims, with ransomware and phishing scams being chief concerns," the report says.
The Council and EY found considerable variance between insurers and policyholders and brokers regarding their views on ESG reporting. Policyholders and insurers tended to be further along in their ESG reporting than the brokers surveyed, according to the report.
With regard to systemic risks, the Council and EY found that insurers believe they have improved policy terms and conditions to eliminate ambiguity or provide more specificity around limits for certain causes of loss such as ransomware or social engineering. Those changes might not be seen as improvements by policyholders, however, the report suggests.
Policyholders also reported that they're not purchasing many of the newly available products such as pandemic coverage, and they've been critical of the pandemic and other systemic risks products that are currently available, the report says.
August 08, 2022