Mark Sims: Captive Insurance Person of Interest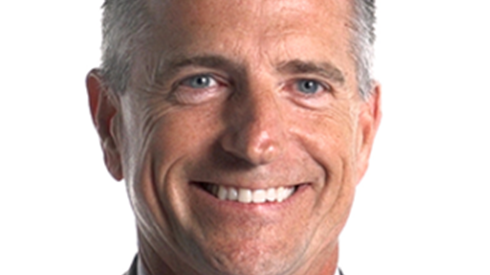 August 20, 2018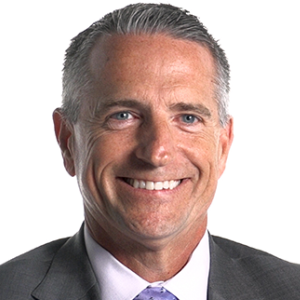 As part of our ongoing commitment to provide thoughtful commentary concerning issues impacting captives and the broader insurance markets, we spoke with Mark Sims, vice president of business development with Captive Alternatives. Mr. Sims focuses on the use of private insurance companies for insuring the catastrophic business risks and employee benefits programs of medical groups and business owners.
Mark, tell us a little bit about your background. How did you get into the risk management business, and when did you begin to focus on captive insurance specifically?
In 1999, I was a faculty member of the American Academy of Medical Management and had the opportunity to lecture to physicians on risk management. In one of my sessions, I had an ob-gyn ask me if I knew of any alternatives to medical malpractice insurance, a good way to cover legal defense costs, and if it was possible to insure against reputational damage. After researching alternative risk solutions, I became quite interested in the captive insurance market for alternative risk management. In 2000, I became the vice president of business development for Captive Alternatives (CapAlt) and, 18 years later, I'm still excited each day for the opportunity to educate prospective clients and advisers on the risk solutions we are able to offer.
In 2015, CapAlt moved all its existing captives to Puerto Rico. Can you tell us more about this decision, and why Puerto Rico?
CapAlt has worked with numerous domiciles over the years, both on- and offshore, and experienced firsthand the unique pros and cons each offers. However, upon "discovering" Puerto Rico in 2015, we found it to be such a superior and unique jurisdiction that we have never looked back. The bilingual culture and location make it the ideal bridge between Latin America and the United States. The domicile is also a regulated and accredited member of the National Association of Insurance Commissioners. It's a highly regulated yet creative and flexible jurisdiction, completely unparalleled by any other domicile we've seen.
CapAlt recently rolled out Captive 2.0: The Protected Captive®. As part of the description of the program, it says you are delivering Fortune 500 risk management solutions to small companies. What does that mean exactly, and can you provide some examples for our readers?
Captives have a 50-year history but have traditionally only been accessible to the largest and most powerful companies. Our aim is to bring Fortune 500 risk management solutions to small and middle-market companies. Captives offer a creative way to quantify and manage existential risks. The captive insurance market for small business has not yet evolved as it has for larger companies, but we foresee emerging risks, like cyber and brand damage, giving rise to brand-new insurers or markets using blockchain.
In a blog post from the end of last year, CapAlt discussed the impact of the tax reform bill that had just been signed into law. You speculated it would increase the likelihood of business owners establishing captives to handle enterprise risk management. Have you seen the increase that you thought would occur?
Our feeling was that tax reform may not dramatically cut taxes for many business owners and therefore wouldn't be a huge influence on the formation of captives. More likely, the growth markets of the last few years have allowed business owners to assess their huge cyber and reputational risk and look for more options outside of traditional insurance. We are seeing dramatic increases in inquiries about captives, showing that tax is simply one of many factors in the decision process.
Switching gears a bit, how do you see the captive industry evolving 5 to 10 years from now? There are some who argue we have become a fairly mature market, while others suggest captives will continue to find ways of covering risks the primary insurers either won't or have very little appetite for.
Our take is that there are more than 1 million business owners and only 8,000 or so captives. Every business owner should consider having a formal enterprise risk management system in place, and captives could be a big component of this. The potential market is huge, but for this to happen, risk management needs to be demystified, access to risk financing options needs to become more available, and ways to accommodate the needs of this vast market need to be found. This may mean new insurers arising from new risks; it may be new technologies and domiciles allowing blockchain and related techniques to simplify and revolutionize transactions. CapAlt is investing in these ideas, and as an Inc. 5000 risk management firm we believe we are starting to execute on this philosophy.
We are always interested in the question about hard markets. Do you believe the insurance cycle has been broken, especially with the entrance of the capital markets into the business? If not, from a speculative point of view, what would it take in your mind to really create a hard market in the business?
Insurance companies have always been reactive. The hard and soft markets are generally the result of poor information arriving too late. The captive insurance market is much closer to the business owner and reacts much faster, so we don't see the huge swings in premium rates. We believe that capital markets can assist with the growth of captives, by providing capital to support business owners' early stages—training wheels, if you like. Once owners see the benefits of owning their risk, the traditional markets could be in for a wild ride.
With the interest rate cycle now starting to turn, do you foresee a return to less stringent underwriting? The lack of investment income has certainly brought back some discipline to the market; will that now fade away as rates rise?
In the commercial market, maybe. In the captive market, it is unlikely. Since captive owners are much more conversant with their risk, and because following safe harbor rules requires arm's-length pricing, it is unlikely that anything dramatic will happen. Investment income has not been a factor in recent years but will absolutely help captive reserves grow more quickly. From our perspective, these are good consequences and will open the captive market to even more businesses.
Mark, thanks for your time. Any closing thoughts about CapAlt, captives, or the industry in general that you would like to leave with our readers?
Risk management is in a state of evolution, but risk is inherent to business ownership and certainly not going anywhere. Some in the industry see InsurTech as a disrupter, but CapAlt plans to harness it to continuously improve our systems and processes. We've seen massive growth in the past couple of years, and we'll continue to evolve to exceed consumer expectations and demands in our unique and exciting market. Stay tuned for exciting things to come.
August 20, 2018