Michael Maglaras: Captive Insurance Person of Interest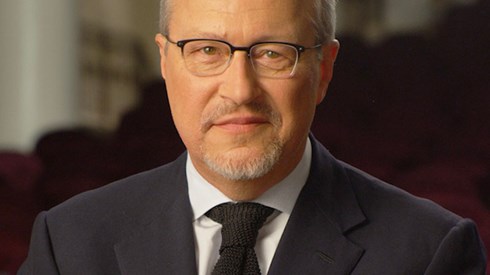 July 03, 2017 |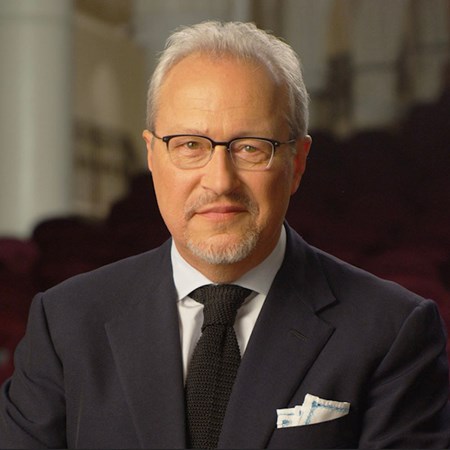 As part of our ongoing commitment to provide thoughtful commentary concerning issues impacting captives and the broader insurance markets, Captive.com sat down for a conversation with Michael Maglaras. Mr. Maglaras gives his thoughts on data mining and analytics, single-payer health care, and why captives should not be overly focused on the return of hard market conditions.
Briefly describe your current position and industry experience.
I am currently chairman and principal of Michael Maglaras & Company, an international captive and risk management consulting firm headquartered in Connecticut. This is (alas!) my 40th year in the business.
What was your career path like?
In all of my professional career, I have been very fortunate in two ways. First, I've had great mentors—people who trusted me, taught me by example, and held me to tough and exacting standards, standards that seemed impossible to achieve and where my mentors took no prisoners. As a result, I'm tough on myself and sometimes tough on my colleagues, but I try always to be free with my time and encourage my younger colleagues to come to me for advice, guidance, and, most importantly, perspective. Second, I was also fortunate in that, in the early years of my career, I worked very early on in the formation of captives. I have seen the gestation of the captive concept. I've been in the middle of industry trends, and I have seen how captives improve the results and performance of their parents. I can attest to the social benefits of captives. In the years between 2002 and 2007, babies were brought into the world across America by ob-gyns whose practices were saved by captives when the commercial market abandoned obstetrics. The social benefits of captives are a topic yet to be fully revealed.
Michael Maglaras & Company specializes in hospital and physician medical professional liability captive consulting. What were the key drivers or needs that led to this decision?
Like so many of my colleagues in this business, I fell into it because medical professional liability was (and remains) a continuing source of captive formation opportunity. We must remember that the end product of any captive is its claims-paying ability. Unlike in many other industries, a claim made against an acute care facility or a physician many times means a claim allegation where someone's life has been compromised or even lost. There is no greater purpose I can think of than to serve healthcare providers who strive every day to make your care and mine successful, safe, and lasting.
What do you consider to be some of the most significant industry trends in medical professional liability, senior care, and employee benefits and the impact on captives, and why?
There are many trends to speak of, but I'll speak about one that certainly resonates with me: data mining and analytics. Healthcare professional liability captives, now very much in their maturity, are overwhelming repositories of information about what happens when care fails: what happens when practitioners do not do their best and what happens when some part of the process fails, and someone leaves a healthcare facility compromised or impaired. It is not an exaggeration in any way to state that the data contained in thousands upon thousands of paid medical professional liability claims warehoused in captives contains the keys to unlocking a series of doors leading to effective population management under accountable care. The only things remaining are for healthcare liability captive boards to realize this, allocate resources to identify the data, and put the data to work reducing healthcare expenditures and improving our position among the nations of the world in the delivery of care at the most basic human level.
What do you consider to be the most important challenge facing the captive industry, and what should the industry do to meet that challenge?
This question reminds me of President Franklin D. Roosevelt's comment, "The only thing we have to fear is fear itself." We are very fearful in the captive industry that we will lose our relevancy, and we spend a great deal of time trying to figure out ways to force-function the attention of insureds on the relevancy and the need for captives. Our challenge is a simple one: to remind everyone willing to listen that captives exist to pay claims and produce coverage. Show me a successful captive claims management program with a skilled team reserving, investigating, and adjusting losses to the benefit of a captive's insured and its business operations, and I will show you an insured that will never go back to a commercial duty-to-defend policy form. We need to fear less about becoming irrelevant. We need to concern ourselves more with re-emphasizing captive fundamentals.
We, as a country, continue to grapple with the provision of medical care. Given your relationships with hospitals and doctors, what's your sense for how this ultimately evolves?
The US healthcare model is actually improving. All the empirical evidence points to this. However, it is not improving rapidly enough; it is plagued by special interests; and, most importantly, it is hobbled by our inability to achieve consensus in Washington about what we must do for each of our citizens, including the least fortunate among us. To those who fear a single-payer system, I say, "It's already here." Every day, 10,000 of us turn 65—the single-payer system that serves us is called Medicare. To those who believe that Medicaid is a cross to bear that should be reduced or even eliminated, the data is equally clear: 40 percent of us will live long enough to simply run out of the means to pay for long-term care in our old age and infirmity. Medicaid is what will pay that bill. We are not very good in America at dealing with the harsh economic realities of how people are restored to health efficiently and well, what it costs to do this, and how the aging of our population and our reluctance to prepare for our old age will, de facto, create one of the largest single-payer concepts in the world.
What advice would you offer to someone new to risk management or insurance on how to have a successful career?
Hitch your star to a good mentor. Look around in your operation for a smart, savvy, and mature generalist—someone who has seen it all. When you find that person, the quality you are seeking above all others is not technical skill; it is wisdom. When you find that person, be very candid and simply ask, "Can I follow you around and learn from you?" You'd be surprised at how quickly the response will be "yes" and how your question will be one of the most important questions you will ask in your career.
How do you stay up to date with ongoing developments in your field?
Through my network: I hate e-mail and love to talk on the phone. I call my colleagues and ask them what is going on. They tell me. They, too, are so tired of sterile electronic communications that, as a result of simply picking up the phone, I can't get them off the phone—it is very symbiotic. They get a sympathetic ear and, for a change, a human being to talk to; in return, my ear stays close to the ground.
Given that many captive specialists are nearing retirement age or have retired, are you optimistic or pessimistic about the near future, and why?
I am optimistic by nature. I see all around me younger colleagues eager to learn and to prosper. Many of them have the intellectual and personal skills to succeed and to perhaps push me and many of my long-in-the-tooth colleagues into our retirement. The only thing standing in the way of that happening is the intangible quality of wisdom. I am smarter than I was 20 years ago. I am more patient (sometimes) than I was 20 years ago, and (warning alert!) it's going to be a lot harder to push me into retirement as a result. But I certainly invite anyone to give it a try who thinks they're up to the task.
Any closing thoughts or comments?
Let's shut down the myth of the specter of another truly hard medical professional liability market occurring anytime soon. I'm going to define, I hope, clearly and absolutely, what a hard medical malpractice market is, because I've lived through three of them. It's a market where individual claim frequency and severity are soaring and where insureds have thrown up their hands and temporarily abandoned any hope of quickly bringing claim severity down because they don't have the quality improvement skills or the data to do that. It's a market where insurers and reinsurers walk away from underwriting opportunities because their capital is better employed elsewhere, because their shareholders and management are in rebellion about underwriting choices, and their ratios of net long-term liabilities to capital and surplus are deteriorating badly. Here's what we have now: plenty of capacity (some might say too much) and insureds who, through quality improvement and attention to reputational management, have reduced claim frequency and made inroads into claim severity. We have insurers and reinsurers who walked away from obstetrics in 2003 now selling policies below loss cost and eating into surplus to improve market share. I defy anybody in this industry to tell me when the next hard medical professional liability market cycle will come in the United States for the reasons I note above.
Many are asking whether it's time, as a result, for medical professional liability captives to fold their tent, given the wealth of primary insurance market capacity. My simple answer lies in my response to the fifth question. It has really never been about coverage availability. That has always been a temporary and superficial issue. Captives have always been about how claims are handled and claim potential is reduced. Anyone with a successful captive already knows what the answer is. As to claim management, claim reduction, and ultimately the improvement of performance through the use of the knowledge embedded in each and every loss, captives do it better and will continue to do so.
Captive.com readers should also check out thought-provoking videos with Mr. Maglaras.
Pictured above is Michael Maglaras.
July 03, 2017