John Thomson Helps Captive Insurance Professionals "Connect the Dots"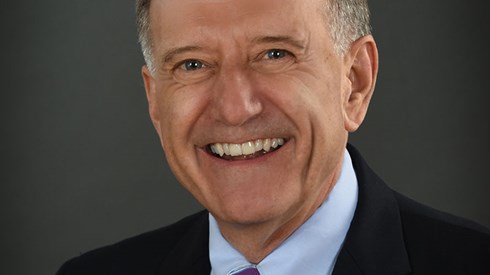 December 04, 2019 |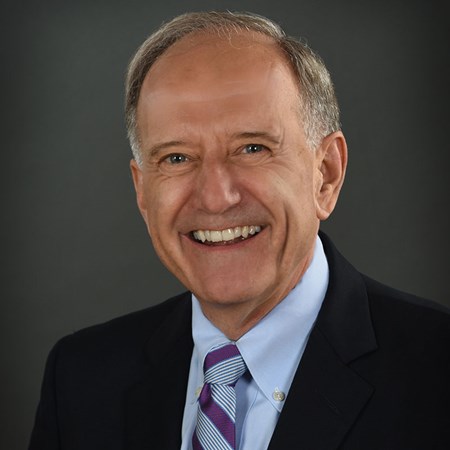 We hear from John Thomson, who recently assumed the role of Captive Insurance Company Reports (CICR) editor. Mr. Thomson says his approach as CICR editor is the same as what he follows in his other professional pursuits—to challenge readers' creativity and help them connect the dots while clarifying and solidifying their thinking.
Tell Captive.com readers a bit about your background in the insurance industry and what you are currently up to professionally.
I spent 23 years working within various CIGNA businesses—life and health and property and casualty—and also spent a couple of years at Aetna, leading its disability business. I then moved to Bermuda as a chief operating officer at the Oil Group of Companies—an oil and gas industry-owned group captive entity providing risk financing solutions. Upon returning to the United States, I joined Towers Watson as an enterprise risk management and captive insurance consultant.
Further to this, I spent several years at the Connecticut Insurance Department as the manager of captive insurance regulation and ultimately the deputy insurance commissioner and also was the CEO of HAI Group, an industry-owned facility of companies that provides insurance, risk management, and financial services to members of the affordable and public housing industries.
Currently, I am the insurance executive in residence at the Barney School of Business at the University of Hartford, where I teach and work to expand Barney school relationships with the risk and insurance industries while building a new set of experiential learning opportunities for students.
What can we expect to see coming out of CICR in 2020, and why should Captive.com readers subscribe to CICR now if they haven't in the past?
My vision and plan for CICR in 2020 is to continue to improve the quality and scope of articles and interviews—bringing perspectives and insights from captive industry organizations and other professionals to the readers. I will tap into my contacts and connections to bring new views on financial markets, product and operational enhancements, and strategic opportunities to the ever-evolving captive insurance and risk management industries. My goal is to create value and information that current and prospective CICR readers will find helpful, improving the efficiency and effectiveness of their captive insurance operations and risk management strategies.
What do you consider to be some of the most significant captive and alternative risk industry trends, and why?
One of the most exciting captive and alternative risk industry trends is the emerging maturation and increased sophistication. The realization of the power of risk management and risk financing as an important segment of the financial world is very exciting. This will drive future evolutionary approaches and platforms for risk management. New technologies and approaches are generating renewed energy in the risk financing space. Noninsurance entities are recognizing the importance and power of managing risk and developing alternative approaches to financing those risks. These will build upon the successes of the past and allow outdated paradigms and marginal practices to be set aside. This will make way for the future, which will be quite different from the past.
What do you consider to be the most important challenge facing the insurance industry, and what should the industry do to meet that challenge?
The most important challenge facing the insurance and the broader risk industries as well is talent development and recruitment. The approaches of the future will require enhanced and more sophisticated skill sets. With the expected industry transformation and the loss of seasoned leaders through retirement, the challenge is to prepare a new generation for industry leadership and "upskill" those who remain. As I mentioned previously, the future will be much different than the past. We need to prepare the future leaders and workforce with stronger financial and analytic capabilities and develop diverse professionals to address a rapidly evolving set of risks.
What advice would you offer to someone new to risk management or insurance on how to have a successful career?
My advice: Acquire solid academic business credentials through quality educational institutions. Supplement that with a set of career activation skills, such as process improvement, change management, project management, and communication skills. Lastly, participate in project-based learning and meaningful internships, where you demonstrate your capabilities and apply your academic and career skills.
When working as a professional in the risk and insurance industries, be prepared to collaborate on teams and expect an environment of constant innovation and change.
What regulatory challenges do you foresee for captive insurance companies in the future?
The insurance and risk industries are part of the group of highly regulated industries. I see captive insurance entities evolving from facilitating tax minimization to being managers, aggregators, and protectors of capital. Captives will become an integral part of the owner's financial structure and capital structures. From a regulatory perspective, captives will need to be accountable and transparent to regulators. That will require discipline, communication, and a new focus on governance.
We have seen an evolution in the regulation of captives, where regulatory entities are defining new standards for governance, taxation, accountability, etc. The standards and levels of compliance will continue to rise. Captive owners need to be ready to step up and meet these challenges—being in the risk and insurance business for the long term.
Compliance is the "low bar" in terms of performance. Excellence in performance requires significantly higher standards of efficiency and effectiveness. Excellence will be rewarded.
What has been the most rewarding experience in your career?
The most rewarding experiences in my career have been the opportunities I have had to collaborate with others in transforming individuals or organizations into high-performing states—solving problems, addressing new or emerging opportunities, or transforming to meet the future. I have had these experiences in many of the positions I have held in the past. I still find these experiences very rewarding.
Can you point to an organization, other than your own, that has recently done something exceptionally well, what it is, and why you think so?
There are several companies that I believe have done exceptionally well. They are all companies that have a clear understanding of who they are, relentlessly focus on their customers, evolve, and reshape to prepare themselves for the future. But no one is perfect, and each has its own set of biases and failures. The secret is to understand who you are and stay in your "lane." Apple—and its commitment to consumer electronics—is one. Google—and its commitment to digital marketing and experience—is another. Also, CVS Health. On a broader basis, look at the list of the "best places to work," places like Wegmans Food Markets, the Boston Consulting Group, and Salesforce.
Are you optimistic or pessimistic for captives in the near future, and why?
I am optimistic because the future will not be the same as the past. I can see the possibilities for transformation of captives into new roles as aggregators, managers, and protectors of capital—capital in all its forms. That will require stepping up performance and "upskilling" for success in a much more complicated and challenging environment.
This will be fascinating and fun.
Tell us about your craziest day in the insurance business.
Craziest day? Let me think. There have been quite a few.
I think it was when I was working in Bermuda in the midst of reinsurance treaty renegotiations and midyear renewals when I received a phone call that advised me that my dog was "stuck" in transit at Newark Airport. I had to leave work, fly standby to New York, retrieve my "retriever," and return with him to Bermuda in a bit more than 24 hours. The dog was fine, but I was a mess.
How have you been surprised by the insurance industry?
I believe my biggest surprises by the insurance industry have been resistance to change and the common belief that the bottom line will improve when one's luck improves. Luck and hope are not strategies. Just think of the number of insurance companies that are no longer in business because they did not change and became irrelevant. I guess it can be summed up with my surprise that many insurance professionals believed that repeating the same mistake over and over again would lead to a different outcome.
Mr. Thomson is pictured above. (Courtesy photo)
December 04, 2019