Captive Insurer Formations Expected To Accelerate in 2020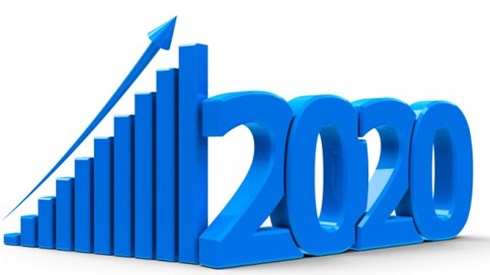 September 30, 2019 |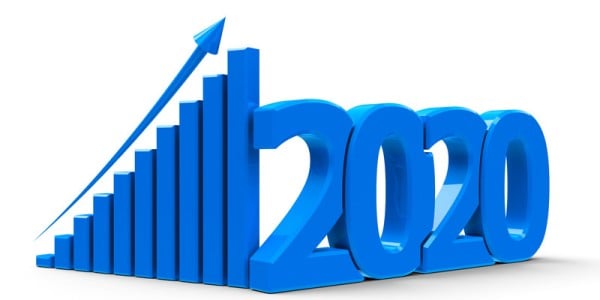 New captive insurance company formations are continuing with captive regulators and managers expecting growth to accelerate next year as the traditional market hardens.
Vermont, by far the largest US domicile with 580 captives at the end of 2018, has licensed 10 new captives so far this year with more captives expected to be licensed by the end of the year.
Ian Davis, Vermont's director of Financial Services, noted that in recent years Vermont has generally licensed between 20 and 30 captives annually.
"I expect we will again be in that range by the end of the year," Mr. Davis said, adding that the bulk of new captives has tended to be licensed in the last two quarters of the year.
More growth is expected amid tightening traditional market conditions. "We know the market is hardening. We don't just hear it. We are seeing it," Mr. Davis said, adding that he expects more captive formations in the coming years.
In another major domicile, Hawaii, which currently has 233 captives, captive formations so far this year—7—top the 4 captives that were licensed during the same period in 2018.
Andrew Kurata, deputy commissioner and captive insurance administrator for the Hawaii Department of Commerce and Consumer Affairs Insurance Division in Honolulu, says the total number of new captives licensed in 2019 is expected to be 12 or 13, "although we would hope to get to 15."
Captive formations are continuing in other domiciles as well. For example, so far this year, South Carolina, which currently has 177 captives, has licensed 8 captives, and "we expect that number to increase by the end of the year based on pending applications," said Joseph McDonald, licensing coordinator for the South Carolina Department of Insurance in Charleston.
Mr. McDonald said he expects captive growth to continue next year, especially if conditions in the traditional market continue to harden.
Captive growth in Arizona, which currently has 127 captives, is up slightly with 6 new captives licensed so far in 2019, up from 5 at the same time a year ago.
And more growth lies ahead, state officials say. "We wouldn't be surprised if we didn't license three more captives" by the end of the year, said Vincent Gosz, chief captive analyst with the Arizona Department of Insurance in Phoenix.
Arizona continues to attract new captives for several reasons, including its exemption of captives from premium taxes and because the state "is an established and well-known domicile," Mr. Gosz said.
Other domiciles also report greater growth in captive formations this year than in 2018. For example, so far this year, 11 new captives have been licensed in the District of Columbia, up from the 9 captives that were licensed during the same period in 2018.
By the end of the year, the District of Columbia, which currently has 144 captives, expects to license a total of 20 new captives, a spokesman for the District of Columbia's Department of Insurance, Securities and Banking said.
Offshore, Bermuda, the world's largest captive domicile with 711 captives at the end of 2018, has so far this year licensed 14 captives. If current licensing trends continue, Bermuda could license as many captives this year as it did in 2018 when 19 new captives were licensed.
Captive domicile regulators, as well as captive managers, expect captive formations to rise next year amid escalating premiums in the traditional market.
"We do expect significant growth by the end of the year, and we expect that growth to continue next year especially as the traditional market hardens," said John Talley, captive program manager for the Missouri Department of Commerce and Insurance in Jefferson City. Currently, Missouri has 72 captives.
In addition, as the traditional market hardens, "We'll see more dormant captives come to life and be restarted," said Michael Serricchio, a managing director with Marsh Captive Solutions, a unit of Marsh LLC in Norwalk, Connecticut.
At the same time, the number of a special type of captive—risk retention groups (RRGs)—which has been falling in recent years, should increase as premiums rise in the traditional market.
"I expect to see more RRGs," said Patrick Hunter, an examiner who works in the Montana Office of the Commissioner of Securities and Insurance in Helena. Currently, according to the Risk Retention Reporter, there are 222 RRGs, which can provide all commercial casualty coverages, except workers compensation, to policyholder-owners.
Captive regulators also anticipate growth in the types of coverages captives write. "I expect more growth in medical stop loss coverages as employers seek to drive down health costs, said Debbie Walker, senior deputy commissioner of the Captive Insurance Division of the North Carolina Department of Insurance in Raleigh, North Carolina. Currently, North Carolina, which so far this year has licensed 8 captives and received several pending applications, has 232 captives.
As new captive formations continue, legislators are doing their part to keep their states' captive statutes up to date.
For example, Vermont lawmakers earlier this year approved legislation that gives captives more time between mandatory financial examinations. Under the 2019 law, the examinations will be every 5 years, up from every 3 years under prior law. Regulators, though, will continue to have authority to run more frequent examinations.
In addition, lawmakers in Utah, which has 432 captives, approved a measure this session that allows captives to move into dormancy status under which dormant captives will be subject to much smaller capital and surplus requirements compared to active captives, as well as not being required to submit an annual audit or hold an annual meeting in the state.
The dormancy provision is very positive as it gives captives time to recover from a lean year, for example, said Travis Wegkamp, Utah's captive insurance director in Salt Lake City.
Legislators in another state—Nevada—which currently has 182 captives—also approved a bill allowing captives to go into dormant status and only be required to maintain $25,000 in capital and surplus.
That dormancy provision allows captives to retain their licenses while inactive and reevaluating their business plans, said Robert Gallegos, program officer at the Nevada Division of Insurance in Carson City.
Meanwhile, in Tennessee, which has 137 captives, lawmakers approved a measure that allows captives to receive premium payments and pay claims on insured losses in a foreign currency, while in Montana, which has 285 captives, legislators passed legislation under which the Insurance Department at the Office of the Montana State Auditor will have the discretion to approve a letter of credit issued by a bank in another state, even if the bank is not a member of the Federal Reserve.
September 30, 2019